Bernie Sanders Says U.S. Can't Have 'Open Borders' Because Poor People Will Come 'From All Over the World'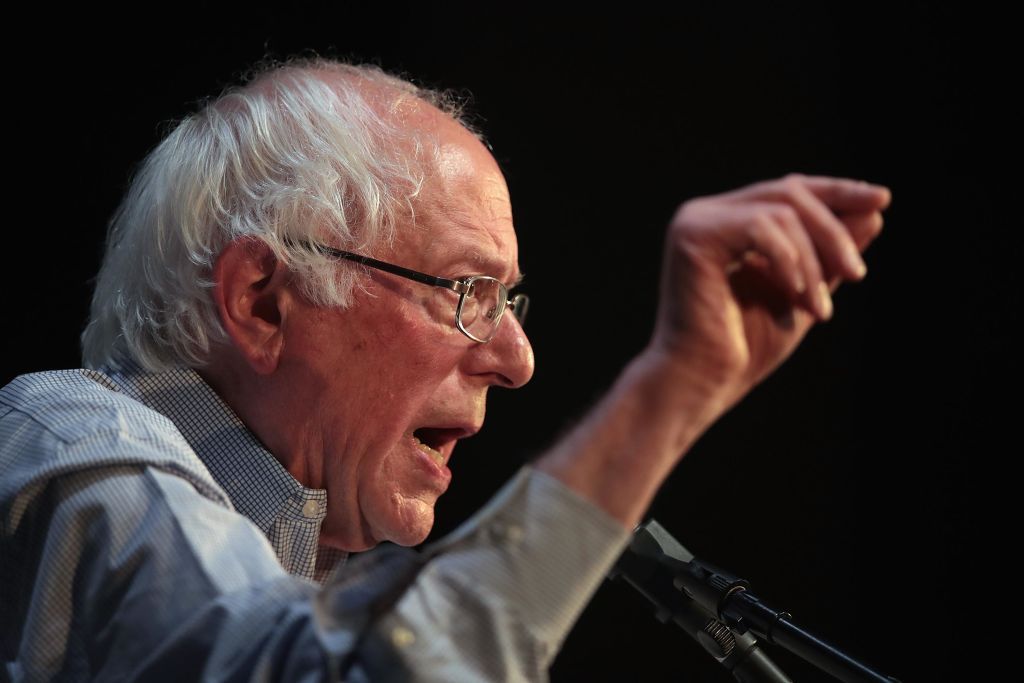 Senator Bernie Sanders pushed back to clarify his position on immigration on Sunday after he was asked in Iowa about his reported support for open borders.
"I'm afraid you may be getting your information wrong," said Sanders, an independent from Vermont who is currently seeking the Democratic nomination to unseat President Donald Trump in 2020, The Washington Post reported. "I think what we need is comprehensive immigration reform," he said.
"Oh my god, there's a lot of poverty in this world, and you're going to have people from all over the world. And I don't think that's something that we can do at this point. Can't do it," the senator added.
Trump has inaccurately accused opponents from both parties, but especially Democrats, of supporting open borders, claiming they would allow "criminals" and "terrorists" to enter the U.S. undeterred. Democratic leaders have pushed back, pointing out that they support secure borders, and as Sanders said, wanted comprehensive immigration reform. But they have staunchly opposed the president's plan to construct a wall along the U.S.-Mexico border, as they believe such a measure would prove ineffective and costly.
Some immigration advocates and progressives have pushed for open borders, however, and many were quick to criticize Sanders's response on social media. Many said he sounded like Trump on immigration, while others argued that the U.S., as a wealthy nation, should show more concern about the plight of migrants.
Sanders, however, has long criticized open borders. In 2015, he referred to them as a "right wing proposal" pushed forward by the wealthy Koch brothers. "You're doing away with the concept of a nation state, and I don't think there's any country in the world which believes in that," he said in an interview with Ezra Klein of Vox.
The senator is correct in saying that brothers Charles and David Koch, longtime Republican donors, have supported open borders. As recently as last week, Charles Koch spoke in California promoting the idea.
"I would let everybody in who comes here to contribute, and no one who wants to come here to do harm, and see how easy this is," the billionaire industrialist said last Monday, according to The Post. "This goes to our whole philosophy of openness... We have to have an open society—open to ideas, people, goods and services—to learn from each other and have us all benefit."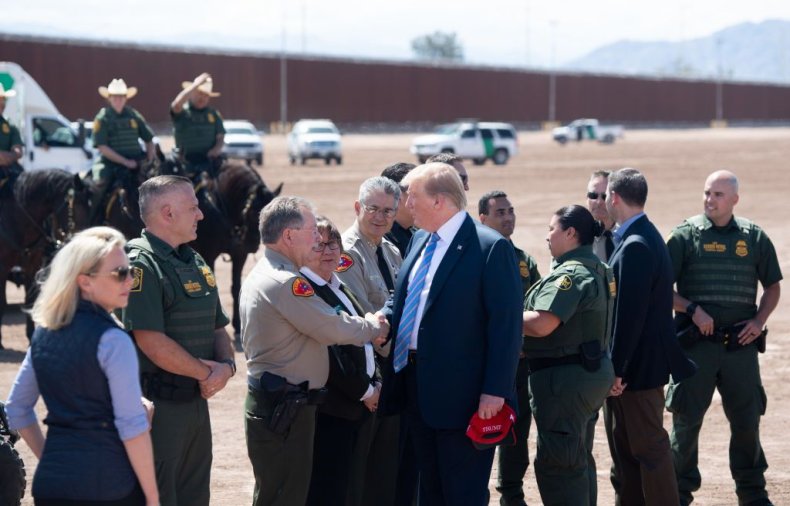 None of the contenders who aim to challenge Trump in 2020 have yet released a comprehensive immigration plan. Republicans and Democrats in Washington have both called for overhauling and reforming the current immigration system, but little headway has been made in making meaningful changes. Meanwhile, Trump's hardline approach to immigration has drawn significant criticism, with prominent Republicans recently coming out against his threats to shut down the border with Mexico, given the economic cost of such an action.
Last summer, Sanders reminded his Twitter followers that he had opposed the creation of the Department of Homeland Security and Immigration and Customs Enforcement (ICE) in 2002. "That was the right vote," he wrote. "Now, it is time to do what Americans overwhelmingly want: abolish the cruel, dysfunctional immigration system we have today and pass comprehensive immigration reform."
He called for "restructuring the agencies that enforce our immigration laws, including ICE." The senator also took aim at Trump's contentious family separation policy for migrants crossing the border, saying that the U.S. "must not be about tearing small children away from their families. We must not be about deporting DREAMers, young people who have lived in this country virtually their entire lives."
Editor's note: This article has been updated to be more specific, clarifying that "the Koch brothers" refers specifically to Charles and David Koch.