Republican and Democratic Leaders React to Obama's Rejection of Keystone XL Pipeline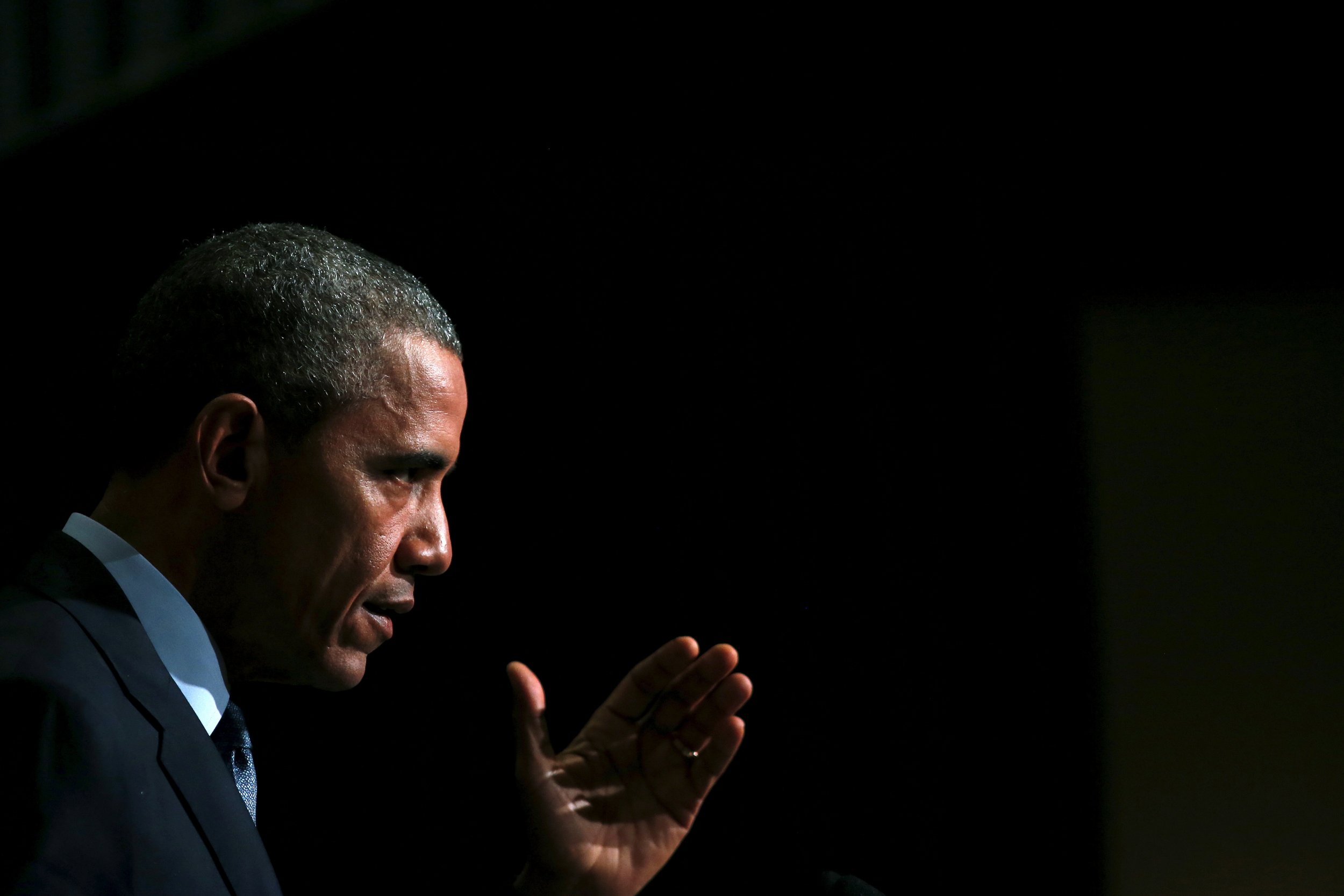 Updated | Bernie Sanders and Paul Ryan quickly responded to President Barack Obama's announcement of his rejection of the Keystone XL Pipeline on Friday morning, with the democratic presidential hopeful applauding the decision and the newly-minted House speaker calling it "sickening."
TransCanada hoped to build the 1,179 mile pipeline between Alberta, Canada, and Steele City, Nebraska. Debate surrounding the TransCanada pipeline has been ongoing for seven years, primarily surrounding environmental issues and the role of the government in business decisions of this kind. Canadian Prime Minister Justin Trudeau was made aware of the decision in advance of the press conference.
"The pipeline would not make a meaningful long-term contribution to our economy," the president said. "A bipartisan infrastructure plan...could create more than 30 times as many jobs per year as the pipeline." Supporters of the pipe argued the project would create 42,000 jobs in a two year period.
Democratic presidential hopeful Sanders released a statement Friday saying, "climate change is a global environmental crisis of huge magnitude. It is insane for anyone to be supporting the excavation and transportation of some of the dirtiest fuel on earth. As someone who has led the opposition to the Keystone pipeline from Day 1, I strongly applaud the president's decision to kill this project once and for all."
Speaker of the House Paul Ryan called the decision "sickening" but not surprising. "By rejecting this pipeline, the president is rejecting tens of thousands of good-paying jobs...If the president wants to spend the rest of his time in office catering to special interests that's his choice to make. But it's just wrong. In the House, we are going to pursue a bold agenda of growth and opportunity for all."
Martin O'Malley, a Democratic candidate who trails Hillary Clinton and Sanders in the polls, also applauded Obama for the decision: "Paving the way for something like the Keystone Pipeline would be a step backward, and I'm glad to see that President Obama and Secretary Kerry today are rejecting the Keystone permits. We need to be serious about transitioning our energy off fossil fuels completely and investing in the growing clean energy sectors that are a tremendous jobs opportunity."
Clinton offered her support in the form of a tweet:
In late September, Clinton said she opposed the pipeline, calling it "a distraction from the important work we have to do to combat climate change."
Ted Cruz, a Republican presidential hopeful, said that if he is elected, he would authorize the pipeline to "get Americans to work." GOP frontrunner Donald Trump offered a similar message:
Ben Carson, who has been neck-and-neck with Trump in the polls, did not immediately comment on the matter. At the time of Obama's decision, it was made public that Carson lied about being accepted to West Point.
Mike Huckabee, who is trailing in the polls for Republican presidential candidate, offered this statement: "Why is Barack Obama so obsessed with worshipping the gods of green energy and rejecting the Keystone Pipeline? Why is Barack Obama more interested in satisfying radical liberals than creating tens of thousands of good-paying American jobs? Building the Keystone Pipeline is an absolute no-brainer, too bad [the president] has lost his mind. Radical Islamic terrorism is a greater threat than a sunburn."
Greenpeace called Obama's decision "a huge win for the climate."
Obama also noted on Friday that the pipeline would not lower gas prices for American consumers because they have already been falling.
Obama also spoke about the benefits of alternative energy sources: "America is now a global leader when it comes to taking serious action to fight climate change," he said. "Frankly, approving this project would have undercut that leadership...America has cut our total carbon pollution more than any other country on Earth."
The president appeared at the press conference with Vice President Joe Biden and Secretary of State John Kerry. He declined to take any questions.
This story has been updated to include additional statements.