Bernie Sanders Launches Podcast Because 'Political Revolutions Never End'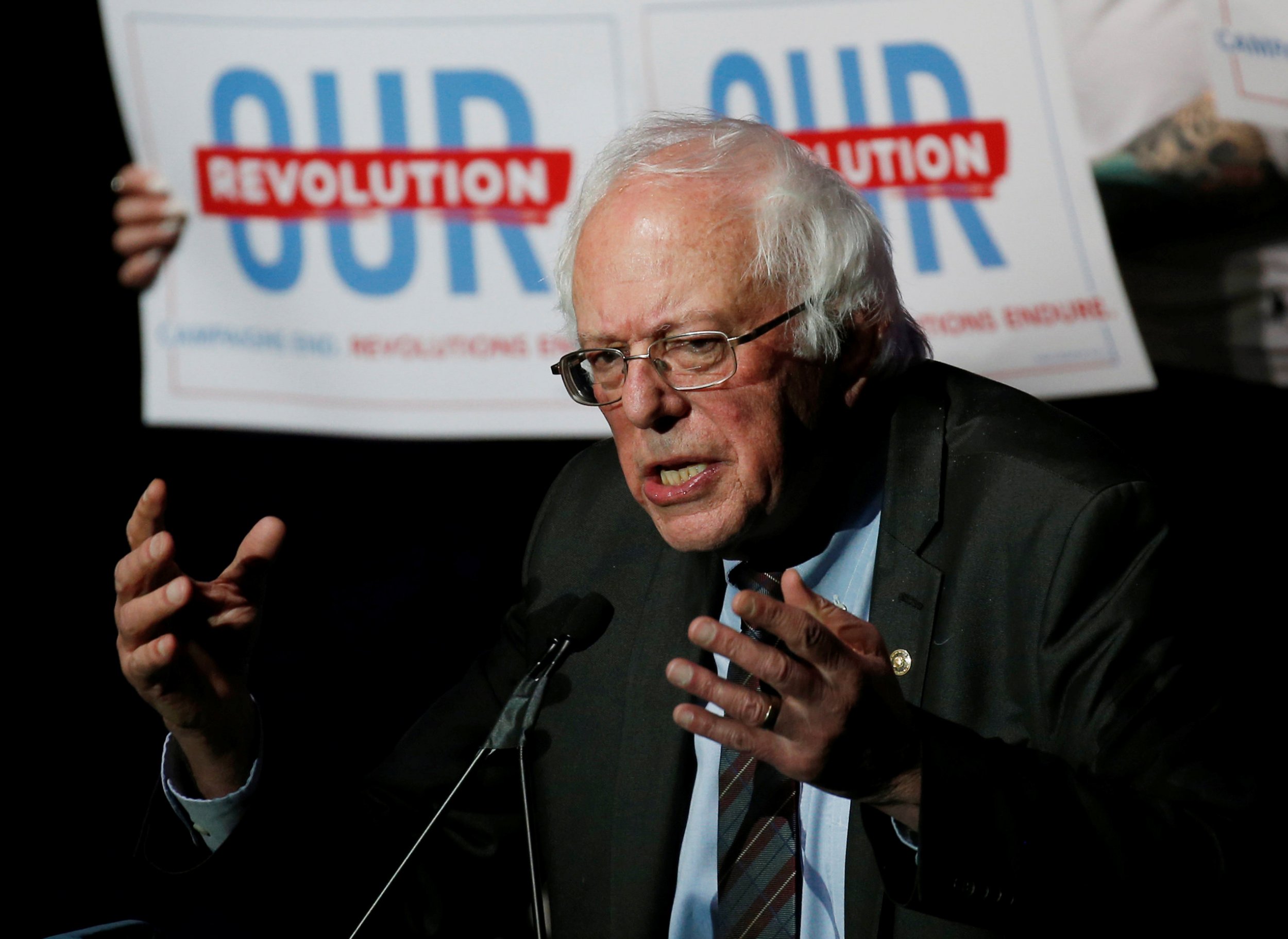 Supporters of Bernie Sanders can now stay in tune with the political revolution on the go after the Vermont senator launched his own podcast. It's just the latest move from the 75-year-old to maintain the progressive momentum built from his Democratic primary campaign, in spite of his loss to Hillary Clinton and the subsequent election of Donald Trump.
"Election days come and go, but political revolutions that attempt to transform our society and our politics never end," read a Facebook post unveiling the self-titled podcast. "Listen to The Bernie Sanders Show to stay informed on the political revolution, our focus in the fight for a progressive agenda and how Bernie and others are fighting back against the Trump administration and its efforts (to) divide us up."
The podcast, which is free to download, sees Sanders joined by "leading activists, journalists, policymakers, artists, visionaries and revolutionaries, talk about the resistance, the political revolution and moving forward on a progressive agenda," according to its description on iTunes.
There have so far been three episodes of the show released; all dropped over a period of three days late last month. The first featured a discussion of civil rights issues with NAACP national board member the Rev. William Barber. The following two tackled the issue of climate change, first with science educator and media personality Bill Nye and then with climate-film director Josh Fox.
Climate change is just one of many policy areas in which Sanders has sharply criticized Trump. After the Republican signed an executive order last month unraveling predecessor Barack Obama's Clean Power Plan, Sanders called Trump's position on climate change "pathetic and an embarrassment to the world."
The independent, who has not ruled out a second tilt at the presidency in 2020, also has been a leader in the resistance to Trump on healthcare. After the president and Republicans failed in efforts to repeal and replace Obamacare, Sanders returned to one of the core themes of his campaign when he announced he would introduce a single-payer healthcare bill.
Sanders also has continued to be a sharp critic of the Democratic Party. Speaking at a rally with Senator Elizabeth Warren (D-Massachusetts) last month, Sanders reiterated his view that the party needed to learn major lessons from November's election defeat and undergo fundamental restructuring.
"We need a Democratic Party which is not the party of the liberal elite but a party of the working class of this country," he said. "We need a party that is a grass roots party, a party where candidates are talking to working people, not spending their time raising money for the wealthy and the powerful."
Last week, Sanders threw his support behind a challenger to the Democratic Party's preferred choice for Virginia's governorship.