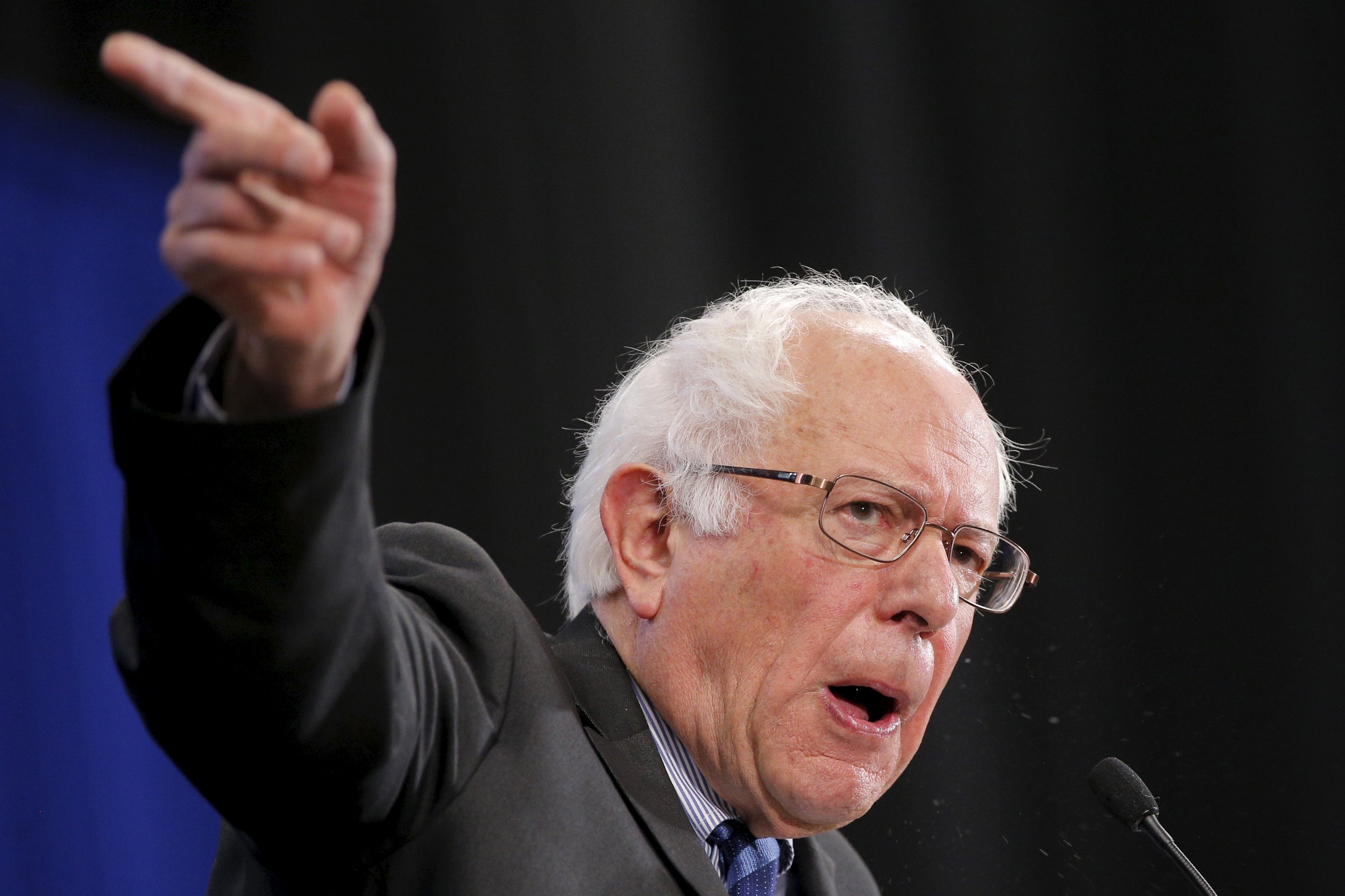 To press the Obama administration and Congress for increased wages and benefits, low-wage, blue-collar workers on Capitol Hill are capitalizing on the pope's visit.
Democratic Presidential candidate Bernie Sanders spoke to activists from Good Jobs Nation, an advocacy group for workers' rights, during a church ceremony preceding the pope's arrival. A crowd predominantly of African-American and Hispanic workers gathered in the church, flooding out through the foyer and front steps to listen to Sanders. The protesters then proceeded toward Capitol Hill for a prayer service.
"The time has come for President Obama and the U.S. Senate to end this injustice by requiring all contract workers to be paid at least $15 an hour with the right to form a union," said Sanders, who was elected to the chamber in 2006. "The time has come to raise the federal minimum wage to $15 an hour."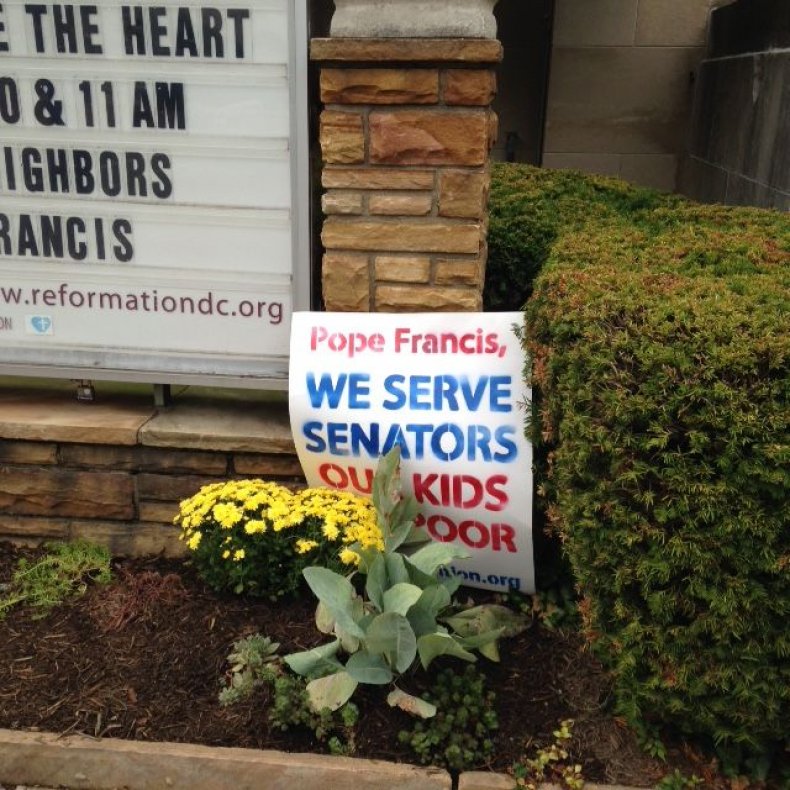 Good Jobs Nation represents the interests of low-wage workers serving in the U.S. Capitol and other federal buildings. The organization is not a union, and one of its stated goals is the creation of a union for its members.
Representatives from the organization signed a letter to the pope requesting that he meet with them and fight for their interests before Congress and the president.
"We are the workers who cook and clean at the U.S. Capitol," the letter reads. "We want you to know that even though we serve the wealthy and the powerful in the Congress, we earn so little that we live in utter poverty." So far there are no announced plans for the pope to meet with low-wage workers when he visits the Capitol to address a joint session of Congress on Thursday, but given the Holy See's propensity for unscheduled stops, he could well greet some of Congress's poorer laborers.
Sanders has supported Good Jobs Nation in previous D.C. strikes, and spoke at a similar event in March .
Both the left and right have attempted to tie recent events to the pope's historic visit this week. Democrats in Congress have prepared a resolution supporting the administration's efforts on climate change, a topic that the pope is expected to discuss with President Obama. On the other side of the aisle, Republicans have brought forth a bill that would outlaw abortions after 20 weeks of pregnancy.
President Obama and Vice President Joe Biden plan to greet Pope Francis upon his arrival at Joint Base Andrews just outside of Washington on Tuesday afternoon. This honor is rarely afforded to other world leaders.
Additional Reporting by Emily Cadei