Bernie Sanders Launches 2020 Presidential Bid, Fires Opening Salvo at Trump: 'He Is a Pathological Liar...a Racist, a Sexist, a Homophobe'
Bernie Sanders is officially in the running for the 2020 presidential race, with the Vermont senator telling Vermont Public Radio in an interview that aired Tuesday morning that he's ready to "move the revolution forward."
"We began the political revolution in the 2016 campaign, and now it's time to move that revolution forward," the independent lawmaker said in the interview, noting how he stunned Democrats when he made a strong bid for the party's 2016 nomination.
"I wanted to let the people of the state of Vermont know about this first," Sanders, 77, told VPR's Bob Kinzel. "And what I promise to do is, as I go around the country, is to take the values that all of us in Vermont are proud of—a belief in justice, in community, in grassroots politics, in town meetings—that's what I'm going to carry all over this country."
Sanders also had strong words for President Donald Trump, who is set to run for re-election in 2020.
"I think the current occupant of the White House is an embarrassment to our country," Sanders said. "I think he is a pathological liar… I also think he is a racist, a sexist, a homophobe, a xenophobe, somebody who is gaining cheap political points by trying to pick on minorities, often undocumented immigrants."
Shortly after the interview aired, Sanders released a video on Twitter, announcing his presidential run.
"I am asking you to join me today as part of an unprecedented and historic grassroots campaign that will begin with at least 1 million people from across the country," the Vermont senator wrote.
Sanders's first campaign video touts the growing popularity of his "Medicare for all" plan, as well as his campaign for free tuition and advocacy work for the fight against climate change. It also champions the Vermont senator for taking on corporate giants like Amazon and pushing for a higher minimum wage, in addition to shining a spotlight on his "fight to end injustices" in the U.S. and around the world.
While Sanders has been touted as a strong contender for the 2020 race, he is set to enter a crowded Democratic field, coming up against Senators Kamala Harris and Elizabeth Warren, who have already launched their own presidential bids.
An early Iowa poll suggested that Sanders could command 19 percent of the vote of caucus-goers, following the lead of former Vice President Joe Biden, who has yet to announce whether he plans to enter the 2020 race.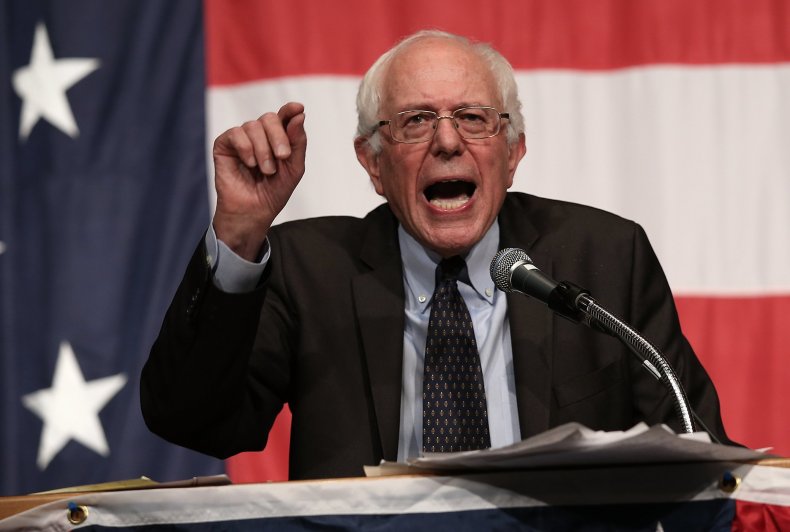 This is a developing story and it will be updated as more information becomes available.