Bernie Sanders Proposes 60% Tax on Billionaires' Gains During Pandemic
Independent Vermont Senator Bernie Sanders introduced legislation on Thursday that would levy a 60 percent tax on billionaires. Money generated by the tax would purportedly go towards covering all out-of-pocket health care expenses for every American for one year.
Known as the Make Billionaires Pay Act, the tax would be effective until the end of the calendar year. If adopted, the proposal would tax the wealth gains made by 467 U.S. billionaires from March 18 to August 5. During that time span, closures initiated by the coronavirus pandemic caused 50 million Americans to apply for unemployment benefits.
According to a statement released by Sanders, 5.4 Americans lost health insurance benefits during that time. The act would allegedly raise $421.7 billion, which would be enough to allow Medicare to pay for such out-of-pocket health expenses, including prescription drugs.
"At a time of enormous economic pain and suffering, we have a fundamental choice to make," Sanders wrote. "We can continue to allow the very rich to get much richer while everyone else gets poorer and poorer. Or we can tax the winnings a handful of billionaires made during the pandemic to improve the health and well-being of tens of millions of Americans."
"In my view," Sanders added, "it is time for the Senate to act on behalf of the working class who are hurting like they have never hurt before, not the billionaire class who are doing phenomenally well and have never had it so good."
Only 60 percent of the gains made by billionaires during that time frame would be taxed under the proposal, which the sponsors of the act say would still leave billionaires approximately $310.1 billion in wealth gains.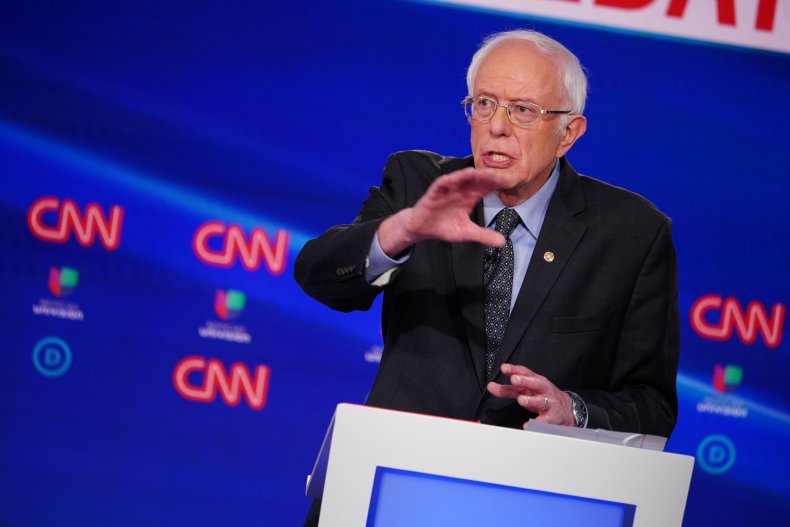 Built-in limitations in the proposal mean that Amazon owner Jeff Bezos, the richest person in the U.S., would allegedly make a one-time payment of $42.8 billion. Estimates place Bezos' net worth at $185.8 billion.
Sanders' proposal was co-sponsored by New York Democratic Senator Kirsten Gillibrand and Democratic Massachusetts Senator Ed Markey.
Medicare currently covers costs for coronavirus testing, authorized antibody tests and medically necessary hospitalizations. However, individuals who are hospitalized are still responsible for applicable hospital deductibles, copays or coinsurances.
Medicare providers and facilities received a $50 billion allocation from the Provider Relief Fund under the CARES Act, a coronavirus economic stimulus plan signed by President Donald Trump in April.
Newsweek reached out to the Centers for Medicare and Medicaid Services for comment.
Sanders included income equality as part of his platform during his now-suspended presidential campaign. In September 2019, Sanders tweeted "Billionaires should not exist." At the time, Sanders proposed a wealth tax that included the entire net worth of individuals in the billionaire class as opposed to just their income. Sanders' tax on "extreme wealth" would have worked on a sliding scale, ending with an 8 percent tax on married couples with a net worth over $10 billion.
Sanders also proposed a "Medicare for All" plan which would provide Americans with a government-run single-payer health insurance system. Under that proposal, Sanders intended to get rid of premiums and insurance networks. President Trump criticized the Medicare for All concept in February, saying during his State of the Union Address that Republicans would "never let socialism destroy American health care."