Bernie Sanders Is 'Providing Political Cover' for Donald Trump Not Releasing Tax Returns: Bush Ethics Chief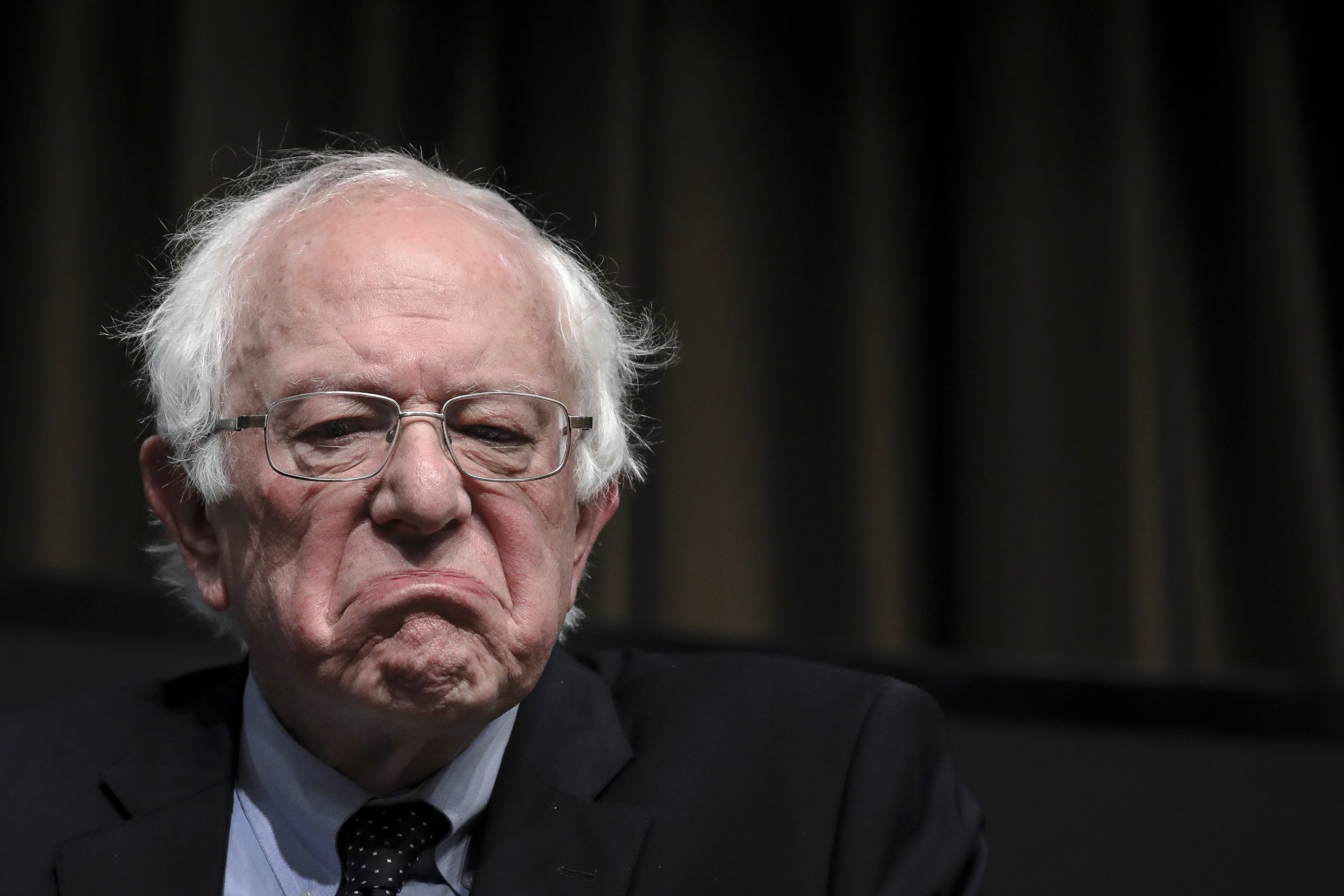 By declining to say whether he will release his tax returns, Bernie Sanders, the Vermont senator and 2020 presidential candidate, is "providing political cover" for President Donald Trump continuing to not releasing his returns, an ethics chief for former President George W. Bush said.
Richard Painter, a chief ethics lawyer under Bush who serves as a board member of the watchdog group Citizens for Responsibility and Ethics in Washington (CREW), tweeted a link to a report on Sanders dodging a question about releasing his tax returns.
When asked by CNN on Capitol Hill Thursday if he had an issue releasing his tax returns, Sanders replied: "Do you know what April 15th is? It's Tax Day. So, I think we want to make sure we have all of them together, and as I said, they will be released soon."
Asked if his response meant he might not disclose his returns on Tax Day, Sanders replied, "That's it. Thank you very much."
"All Bernie is doing here is providing political cover for @realDonaldTrump not releasing his tax returns," Painter tweeted. "Release the tax returns or drop out of the race."
After Sanders said, "Thank you very much," one of his aides told CNN, "He answered your question" and told the reporter to follow up with the senator's spokesperson.
Sanders' campaign has not detailed when or how his tax returns could be released. The independent senator has repeatedly said his returns would reveal nothing alarming about his financial standing. Other candidates pursuing the Democratic nomination have already started disclosing their tax returns.
At a CNN town hall in February just days after he formally announced he was running for president, Sanders said he would release his taxes "sooner than later."
During his 2016 presidential bid, Sanders vowed to reveal some of his tax information if he secured the Democratic nomination, which he did not. The Vermont senator later disclosed his 2014 tax returns, which showed that he and his wife made just over $200,000 and paid $28,000 in taxes to the federal government. Sanders' earnings that year were mostly from his salary as a senator.
Trump has long refused to disclose his tax returns, saying that he is under audit by the Internal Revenue Service, even though no law or regulation prevents him from releasing the documents pending the completion of that audit—or from releasing previous returns that have already been through the audit process.
House Democrats on Wednesday formally requested copies from the Internal Revenue Service of the president's personal and business tax returns from 2013 to 2018 by April 10.
"That's up to whoever handles it," Trump told reporters on Friday. "Hey, I'm under audit. But that's up to whoever it is. From what I understand the law is 100 percent on my side."