The campaign of President Donald Trump reported it had received $10 million in donations in the 48 hours after Wednesday's impeachment vote, while the campaign of Senator Bernie Sanders say they raised more than $1 million on Thursday, the day of the final Democratic debate of 2019.
An official with the Trump campaign claimed the fundraising bounty was the result of a backlash caused by Wednesday's vote, which resulted in the House impeaching the president on two articles. Trump has consistently portrayed himself as a victim of a "witch hunt" during the impeachment process, claiming it would boost his chances in the 2020 election.
"Every time the Democrats in the media go into a frenzy like they did on Wednesday with the vote, we collect more data, we have greater interaction with the voters and we raise more money," Trump campaign communications director Tim Murtaugh told Hill.TV, The Hill's streaming news channel on Friday. "The president's re-election campaign gets bigger and stronger."
"We raised 10 million dollars," he added. "That's just in 48 hours, so two days, 5 million dollars a day"
While the Trump campaign appears to be successfully raising funds for 2020, his potential Democratic opponents have also been fast at work.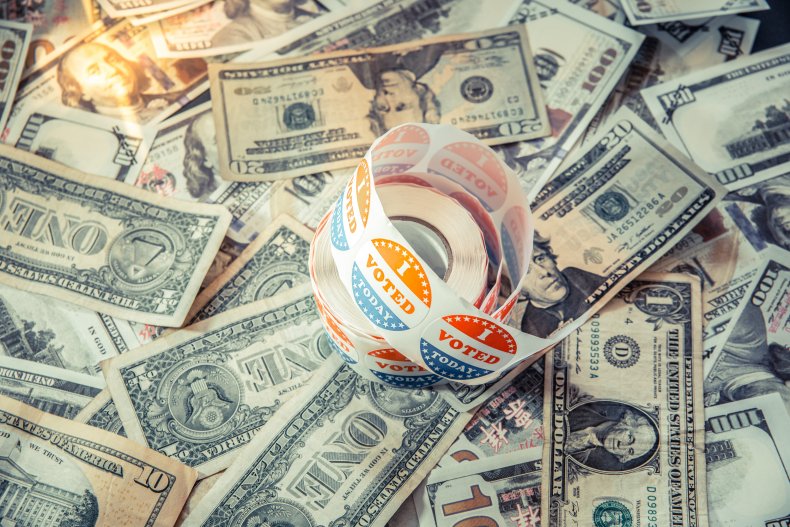 The Sanders campaign say tens of thousands of individual donations made up the more than $1 million they collected on Thursday alone. The tally represents the largest single-date total the campaign has received on the day of a debate.
The Vermont senator has long touted a grassroots fundraising effort, relying on small donors instead of funding from millionaires and billionaires. The campaign says the average donation is around $18. Fundraising efforts have paid off, with a reported $25.3 million from 1.4 individual donations in the third quarter of 2019.
"Working class Americans know Bernie is going to stand with them when he's in the White House because he always has and they're saying it loudly by pitching in a few dollars when they can," said Sanders campaign manager Faiz Shakir to The Hill.
"Refusing to take cash from billionaires and CEOs is a key reason why the senator will earn the trust of voters and generate the enthusiasm needed to win the nomination, sweep Donald Trump out of the White House and create a political revolution to transform our country," added Shakir.
Campaigns taking money from billionaires was a hotly contested issue at Thursday's debate. Sanders and Senator Elizabeth Warren both slammed fellow candidate Pete Buttigieg for holding a pricey fundraising event in a "wine cave." Sanders joked that he hoped the South Bend, Indiana mayor could "take on" former Vice President Joe Biden in competing for wealthy donors.
"There's a real competition going on up here," said Sanders during the debate. "My good friend Joe, and he is a good friend, he's received contributions from 44 billionaires. Pete on the other hand, is trailing, you only got 39 billionaires contributing."