Bernie Sanders, Democrats: Republican Health Care Bill Will Kill People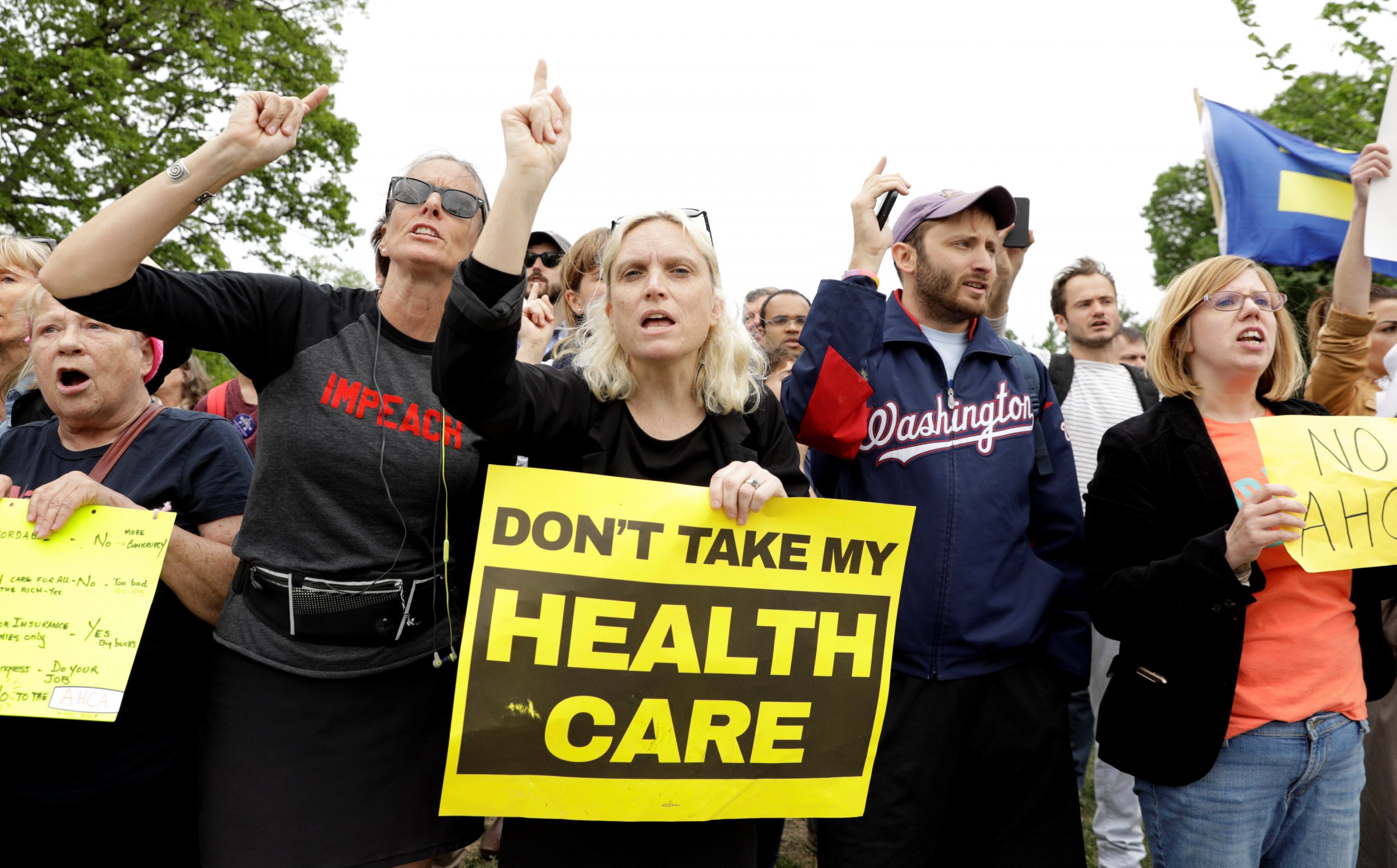 Senator Bernie Sanders and leading Democrats are calling the Republican health care bill a death sentence for thousands of Americans. The Republicans' proposed replacement for Obamacare narrowly passed the House Thursday, with all 193 Democrats voting no.
Related: Trump and Ryan face risks after health care win
Following the passage of the American Health Care Act, which still needs Senate approval to become law, Democrats and Sanders took to Twitter and the airwaves to condemn it in the gravest terms.
"If, which is not going to happen, the bill passed today in the House became law, thousands of Americans would die, because they would no longer have access to health care," the independent from Vermont told CNN.
He added, "This is not a health care bill. This was a bill that provided $300 billion in tax breaks to the wealthiest 2 percent at a time when we already have massive income inequality in America today. What kind of health care bill are we talking about when you throw 24 million people off health insurance, substantially raised premiums for older workers, defund Planned Parenthood?"
Analyzing an earlier version of the bill, the Congressional Budget Office found that it would lead to 24 million more people becoming uninsured by 2026, compared with the Affordable Care Act (aka Obamacare). This week's revised bill was voted on in the House before the CBO had time to analyze it.
Following its passage, Republican members of the House traveled to the White House for a celebratory press conference. There were reports of cases of beer arriving at the Capitol during the vote.
"They're having a big beer party celebrating what they did," Virginia Governor Terry McAuliffe, a Democrat, told CNN Friday. "People are going to lose lives. People are going to lose health coverage, and they think this is a party? They think this is fun?"
Democratic Senator Elizabeth Warren joined the chorus of condemnation.
"Trumpcare isn't a health care bill," she wrote on Twitter. "A bill that destroys health care for millions to shovel cash to the rich isn't a health care bill. This isn't football. It's not about scoring points. #AHCA will devastate Americans' healthcare. Families will go bankrupt. People will die."
The bill has been strongly criticized because it would weaken protections for those with pre-existing conditions. It has also been criticized by the American Medical Association (AMA), the largest U.S. doctors' group.
"The bill passed by the House today will result in millions of Americans losing access to quality, affordable health insurance, and those with pre-existing health conditions face the possibility of going back to the time when insurers could charge them premiums that made access to coverage out of the question," AMA President Andrew Gurman said in a statement.
One of the Democrats who voted against the bill expressed an even harsher condemnation. U.S. Representative John Lewis of Georgia called it an "attack on the poor, the sick, the elderly and the disabled." He added, "Those who are sick will suffer, and some of them will die. This is a shame and a disgrace. May God have mercy on us all."