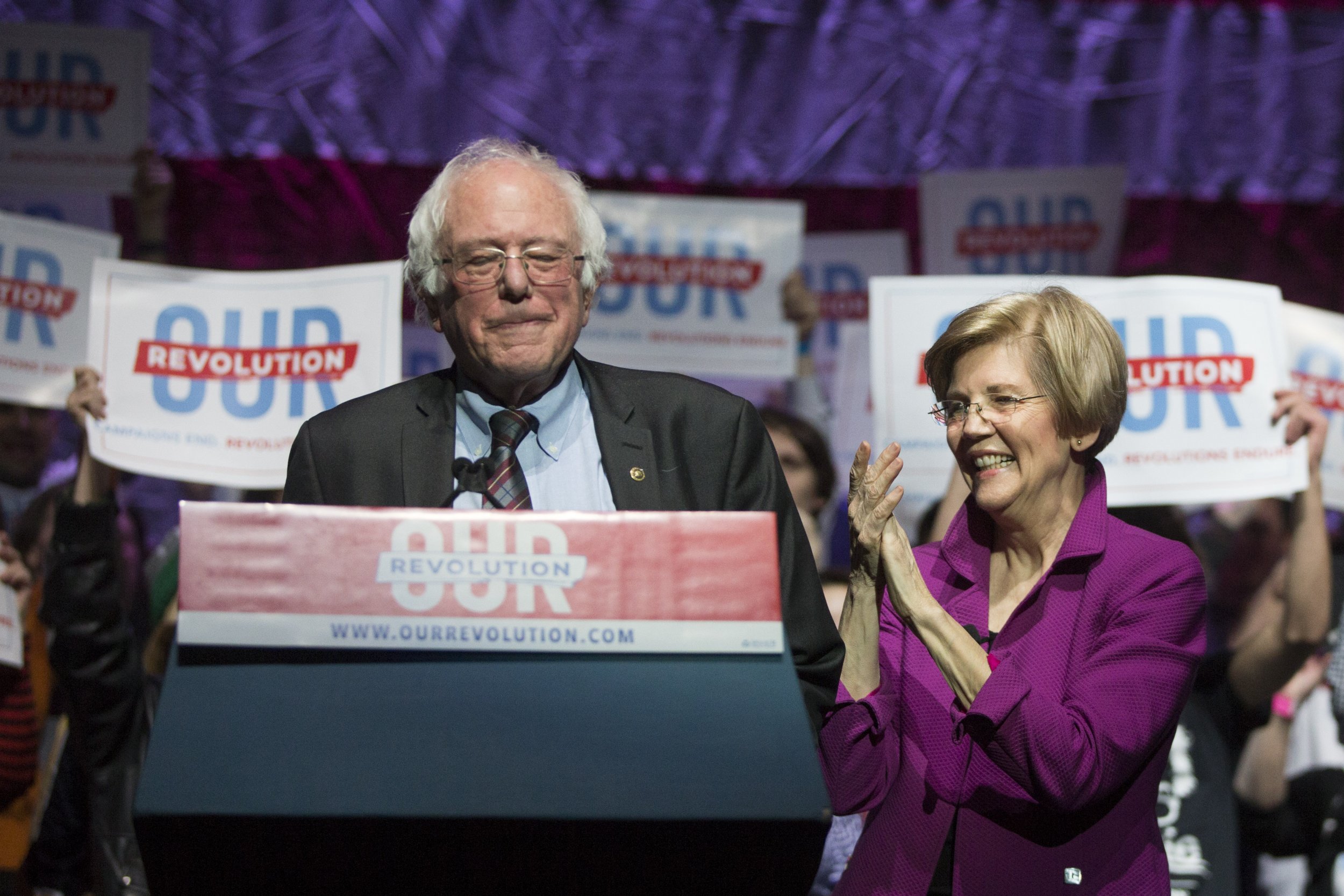 Adopting populist economic policies like those championed by Senator Bernie Sanders will keep the Democratic Party locked out of power, according to a report published Tuesday by centrist think tank Third Way.
The report, based on findings of online focus groups with voters who switched support from Barack Obama in 2012 to Donald Trump in 2016, as well as persuadable African-American, Latino and millennial voters, urges Democrats to instead become "the jobs party."
Related: Bernie Sanders voters helped Trump win and here's proof
The report comes amid much soul searching within the Democratic Party following its crushing losses last November in the presidential election, as well as those for the House, Senate and state legislatures. In the aftermath, a battle is being waged over the party's direction between establishment moderates and progressive firebrands like Sanders and Massachusetts Senator Elizabeth Warren.
The takeaway from Third Way's three-day focus groups, conducted by polling company Global Strategy Group in May, was that the party has lost touch with its core message in recent years.
"They viewed the Party as prioritizing the interests of the poor and, in some ways, the rich," read the report. "Secondly, they intuitively viewed Democrats as anti-business, which in their minds meant anti-jobs as well. Finally, they said the Party's focus on social issues—many of which they actually support—has come at the expense of attention to a superseding issue in their minds: jobs."
Sanders, in particular, has made attacks on corporations and big business a key part of his economic message. Despite losing the party's nomination, the independent has been consistently ranked as the nation's most popular politician. And he has become increasingly influential within Democratic ranks. In April, he headed out for a "Unity Tour" with Democratic National Committee Chairman Tom Perez, while a majority of House Democrats have touted their support for a Medicare-for-all plan championed by Sanders.
In July, Democrats unveiled a new economic platform, titled "A Better Deal." The plan focuses on improving the lives of working- and middle-class Americans, but it also takes shots at large corporations and the current economic system. The leaders of Third Way, which reportedly derives a majority of its funding from Wall Street, have repeatedly argued against embracing economic populism and urged the party not to embrace the liberal policies of Warren and others.
Its focus groups were composed of what it called "specific universes of battleground voters"—those who switched their vote from Obama to Trump, aged primarily between 30 and 64 and with household incomes below $100,000, and so-called Rising American Electorate voters. Third Way concedes that "these focus groups were not intended to mirror the entire electorate." Still, it argues that, rather than "A Better Deal," the Democrats should focus entirely on "Better Jobs" to counter Trump's message.
"The lesson that stands out from this research is clear: the Party needs to actively and impassionedly seek out the title of "the jobs party," read the report. "Even as the economy approaches full employment, there remains real economic anxiety, and people will always aspire to new and better job opportunities.
"Trump spoke to this—and voters responded. To rebuild the Party and regain the power to enact their priorities, Democrats need to craft a broad path that's inclusive of a diverse coalition and sustainable across election cycles. Reclaiming its status as the party of jobs is a unifying way to do just that."