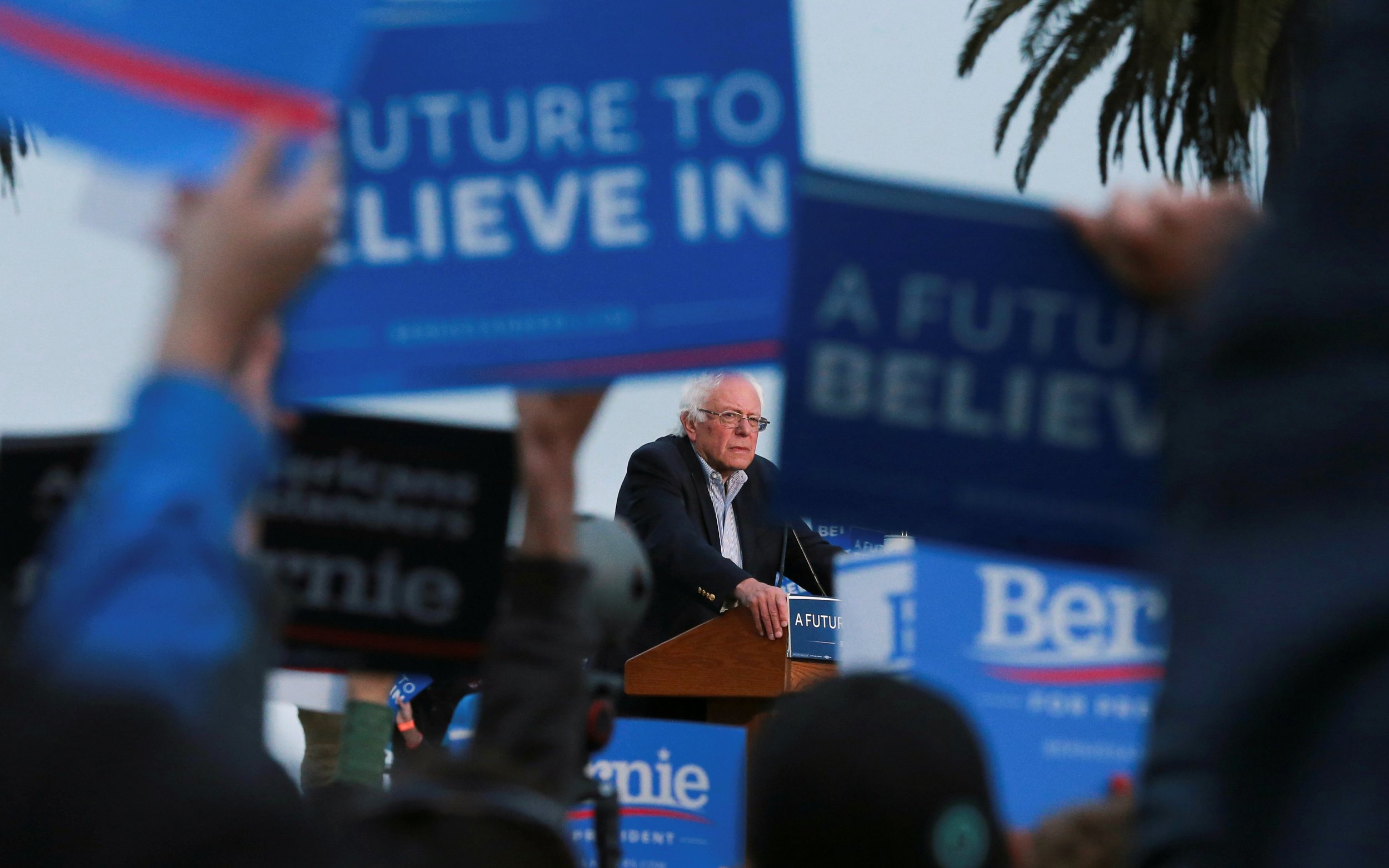 Even though the Democratic Party apparently has moved toward the left following the election of President Donald Trump, Vermont Senator Bernie Sanders has a warning for progressives.
"Do not underestimate the resistance of the Democratic establishment," Sanders told The New Yorker.
Sanders has returned to classifying as an Independent following his second-place finish in the 2016 Democratic primaries. While he came up short against Hillary Clinton, and his ally Keith Ellison lost the race to lead the Democratic National Committee, many credit Sanders for the Democratic Party's leftward policy shift.
Ideas Sanders has long promoted, such as a $15 minimum wage, a trillion-dollar investment in infrastructure and a nationwide single-payer health care system, are gaining popularity in the party.
One reason Trump was elected was because he saw that the Democratic Party had ignored millions of voters, Sanders told The New Yorker.
"He said, 'Hey, I hear you. I'm going to do something for you.' And he lied," Sanders said.
The Vermont senator has continued to travel and campaign for progressive issues even after the conclusion of his campaign. During the debate on the health care system, Sanders traveled to West Virginia and Kentucky to try to pressure the senators of those states to vote against Republican attempts to repeal Obamacare.
Now 75, Sanders would be the oldest person ever elected president if he were to run, and win, in 2020. While he hasn't ruled out a bid, he said it is much too early to consider running for president.
"I am not taking it off the table," Sanders said in an interview with Make It Plain With Mark Thompson on SiriusXM's Progress channel. "I just have not made any decisions. And I think it's much too early."
Despite Sanders partaking in a "Unity Tour" with DNC Chairman Tom Perez, some Democrats are concerned he isn't committed to helping the party rebuild. For example, Sanders has not given the DNC his email list from the campaign.
"The fact that Tom Perez has given Sanders a platform without Sanders genuinely agreeing to work toward 'unity' has made a mockery of the whole process and literally divided the party more than it was before the tour began. It has been a disaster," Markos Moulitsas, the founder of the influential liberal Daily Kos site, told Politico. "Letting Sanders make a mockery of the party doesn't exactly help it build in the long haul."
Former DNC Chairwoman Donna Brazile told Politico that the party shouldn't lean on Sanders unless he is more willing to work with the Democrats.
"He's not someone who we should go to to build or rebuild or expand our party unless he's willing," she said.