Bernie Sanders Says 'Fire Trump' and 'Keep Fauci' Amid Hints Trump Wants to Ditch Doctor
Senator Bernie Sanders appears more interested in firing President Donald Trump than he is in sacking Dr. Anthony Fauci. Sanders responded to Trump telling a crowd that he was thinking of firing the director of the National Institute of Allergy and Infectious Disease following Election Day, and encouraged all to follow the science behind the coronavirus.
"Fire Trump. Keep Fauci. Wear a mask. End the war on science. VOTE! VOTE! VOTE!" Sanders tweeted.
Sanders has a long history of pro-science stances. He has backed scientific endeavors including space exploration, diminishing global warming, and the creation of vaccinations. One has only to take a look at Sanders' website to see that he is a devoted follower of scientific inquiry.
He also explained to Buzzfeed News in 2019 that he believes that vaccines "work and are crucial to overall public health," a subject on which he expounded at length.
"Instances of serious but preventable diseases have been significantly reduced and many have been eliminated altogether as a result of vaccines...opting out can create deadly risks for children suffering from illnesses who may not be able to receive a vaccination and are then exposed to children who are not vaccinated," a Sanders spokesperson told the publication. "Any exemptions should be rare and consistent with public health needs."
On Sunday during a rally, Trump teased firing Fauci following the election after the crowd began a "fire Fauci" chant. "Don't tell anybody, but let me wait 'till a little after the election," Trump said. "I appreciate the advice."
Later during the event, Trump said that Fauci is "a nice guy but he's been wrong a lot."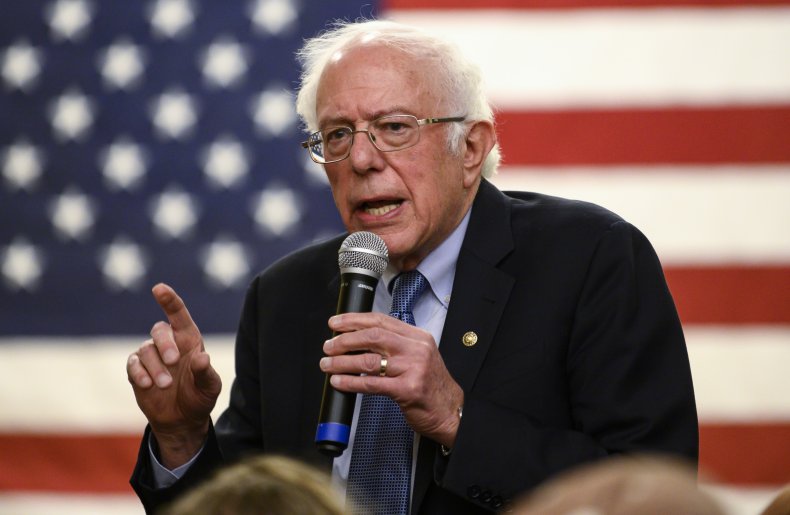 On Friday, Fauci told The Washington Post that he was proud of Democratic nominee Joe Biden's focus on the coronavirus.He "is taking it seriously from a public health perspective," Fauci told the publication, while Trump is "looking at it from a different perspective." Trump's focus, as per Fauci, was "the economy and reopening the country."
"We're in for a whole lot of hurt. It's not a good situation," Fauci also said. "All the stars are aligned in the wrong place as you go into the fall and winter season, with people congregating at home indoors. You could not possibly be positioned more poorly."
Whether Trump could give Fauci the boot, however, is unlikely. Under federal law, Trump does not have the power to fire Fauci.