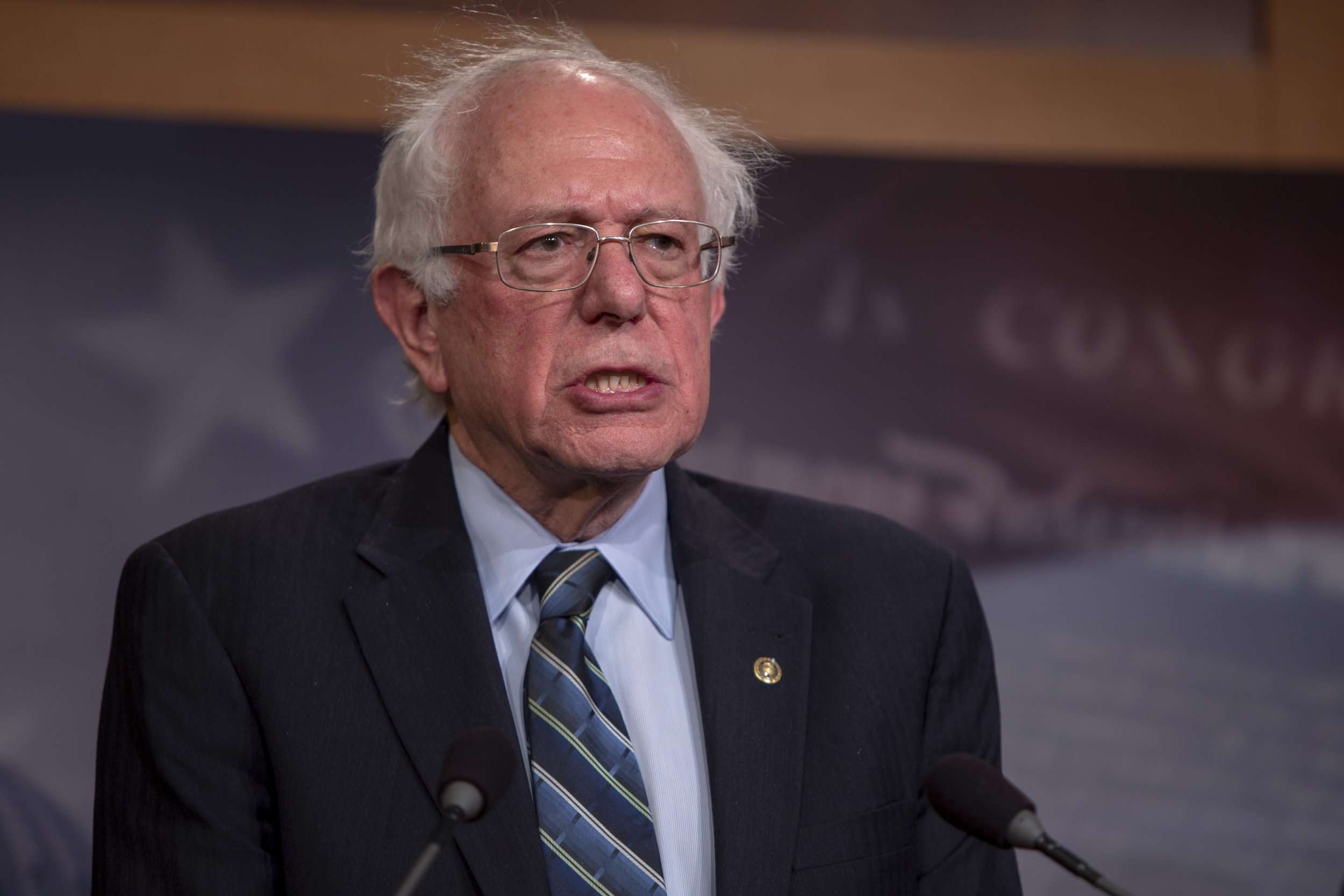 Sen. Bernie Sanders (I-Vt.) claims he had no knowledge of the allegations of sexual harassment and gender pay discrimination in his 2016 presidential campaign during an appearance on CNN's Anderson Cooper 360.
On Wednesday, Anderson Cooper asked the Vermont senator whether he was aware of the allegations of "sexual harassment and demeaning treatment [against women] as well as pay disparity" which were set out in a New York Times article published earlier today.
"I'm very proud of the campaign we ran in 2016. We started at four percent at the polls, we ended up winning 22 states, 13 million votes," Sanders explained. "I think we changed the nature of political discourse in this country, raising issues that are now kind of mainstream which were then considered extreme and fringe."
"When our campaign grew, I think we started with three or four paid employees, and over a period of a few months, as the campaign exploded, we went up to 1,200 employees and I'm not going to sit here and tell you that we did everything right in terms of human resources," he added. "I certainly apologize to any woman who felt that she was not treated appropriately and of course, if I run we will do better next time."
Concluding the segment, Cooper asked Sanders to clarify that he didn't know about the allegations at the time.
"Yes, I was a little bit busy running around the country trying to make the case," Sanders responded.
In the Times article, former staffers claimed they were subjected to sexual harassment and sexism while working for Sanders' 2016 presidential campaign. Of the nearly one dozen former state and national employees interviewed, several explained instances of harassment and accused superiors of mishandling their claims.
One former employee—who was stationed in Nevada—told the Times that a superior ran his hands through her hair in a way she felt was "sexual." The newspaper also reported that some males campaign workers were paid substantially more than females in similar positions.
Sanders is currently considering launching a presidential bid for 2020. He did not immediately respond to Newsweek's request for comment.