Bernie Sanders Says Praise of Fidel Castro's Literacy Program 'Is What Barack Obama Said'
During the Tuesday evening Democratic debate in Charleston, South Carolina, Sen. Bernie Sanders of Vermont clarified his recent controversial remarks about former Cuban leader Fidel Castro by saying that former President Barack Obama had said similar things.
Sunday on 60 Minutes, Sanders told Anderson Cooper that some of Castro's programs had improved the lives of Cubans.
"We're very opposed to the authoritarian nature of Cuba. But you know, it's unfair to simply say everything was bad," Sanders said. "When Fidel Castro came into office, you know what he did? He had a massive literacy program. Is that a bad thing?"
During the debate, Sanders clarified his statements.
"Of course you have a dictatorship in Cuba. What I said is what Barack Obama said in terms of Cuba. That Cuba made progress on education," Sanders said, before he was interrupted by a boo from the audience.
"Really? Really?" Sanders addressed the audience, before continuing, "Literacy programs are bad? What Barack Obama said is they made great progress on education and health care. That was Barack Obama."
"Occasionally, it might be a good idea to be honest about American foreign policy, and that includes the fact that America has overthrown governments all over the world, in Chile, in Guatemala, in Iran, and where dictatorships, whether it's the Chinese or the Cubans, do something good, you acknowledge that. But you don't have to trade love letters with them."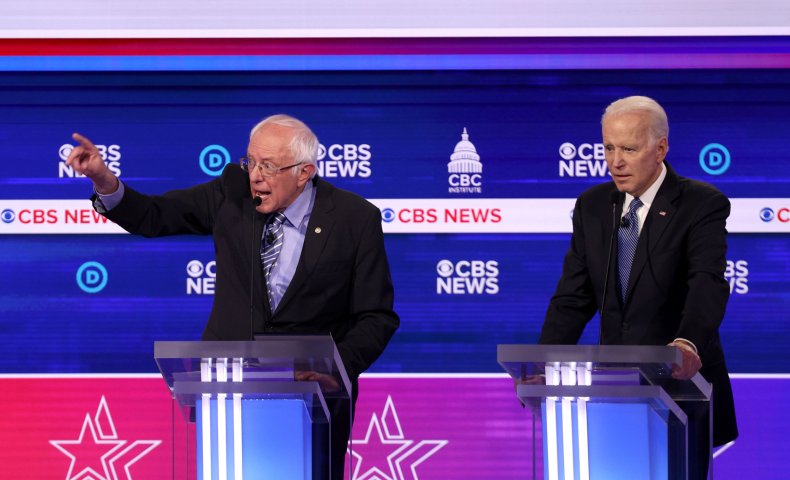 Former Vice President Joe Biden, who served under Obama, accused Sanders of misrepresenting what Obama said.
"Barack Obama was abroad, he was at a town meeting. He did not in anyway suggest there was anything positive about the Cuban government. He acknowledged that they did increase life expectancy. But he went on and condemned the dictatorship. He went on to condemn the people who in fact had run that committee," Biden said. "The fact of the matter is, he in fact does not, did not, has never embraced an authoritarian regime and does not now."
"This man," Biden continued, referring to Sanders, "said that in fact, he thought it was they did not condemn what they did."
The comments Sanders refers to are from a 2016 speech from Obama. During the speech, Obama did praise Castro's efforts to provide education to Cuba's citizens.
"I said this to President Castro in Cuba. Look, you've made great progress in educating young people. Every child in Cuba gets a basic education. That's a huge improvement from where it was. Medical care—the life expectancy of Cubans is equivalent to the United States despite it being a very poor country, because they have access to health care. That's a huge achievement. They should be congratulated," Obama said. "But you drive around Havana, and you see this economy's not working. It looks like it did in the 1950s."