Bernie Sanders Says Trump Is 'Pathological Liar' Who Sets Bad Example for Children
Senator Bernie Sanders has described U.S. President Donald Trump as an "embarrassment" who sets a "terrible example" for children. On the campaign trail backing Democratic candidates for next month's midterm elections, the Vermont senator told a rally in South Carolina that the president was a "pathological liar".
He told supporters how politicians would often stretch the truth, but "we've never had a president who lies all the time and it's quite possible he doesn't even know the difference between a truth and a lie. What kind of terrible example is this person in the White House giving to our children?" he said, according to The Hill.
Sanders was speaking at the rally in support of his bill for a universal single-payer health care system, known as "Medicare for All," during a multi-state blitz two weeks before the midterms.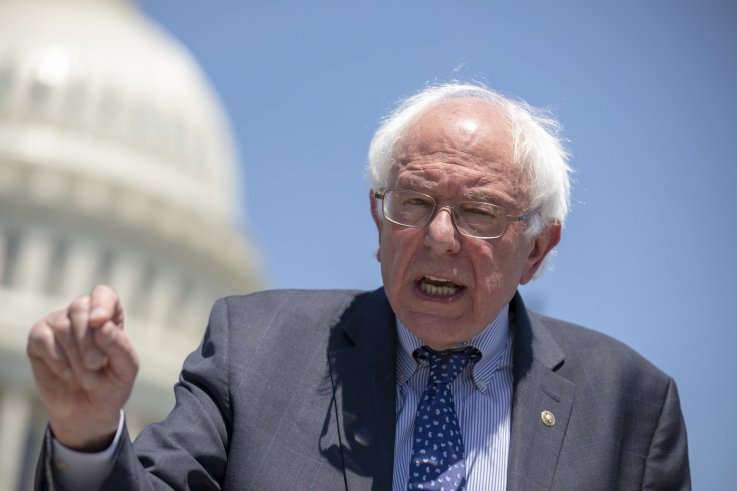 Sanders has not thrown his hat into the ring to fight in the U.S. primaries in a bid to take on Trump, but The State reported that his address on Saturday "felt more like a rally for the presidential election in 2020."
Other possible contenders for the Democratic primaries have also visited South Carolina, such as California Senator Kamala Harris and New Jersey Senator Cory Booker.
Sanders's wide-ranging speech on Saturday touched topics such as climate change, crime and college tuition. However, some Democrats said that his visit was a distraction and his left-leaning message was too liberal for the conservative state, where he came a distant second to Hillary Clinton in its 2016 presidential primary, Associated Press reported.
Sanders also went to Iowa to boost Democratic candidate J.D. Scholten in the state's most conservative district as he tries to oust fervent Trump backer, Republican Steve King. Al Sturgeon, 62, an attorney and former state legislator from Sioux Falls, told ABC News that Sanders went down well among the Iowa crowd.
"Bernie brings a lot of enthusiasm. I do think the critical thing is his age. He's got a lot of spirit, he's the healthiest guy I've ever seen for his age. But by the time he would end his first term in office he'd be over 80," he said.
There has been hope that a number of new candidates and a record number of women can galvanize the Democratic base which is hoping to retake the house. However, the latest polls suggest that the anticipated "blue wave" of Democratic voters may not unseat the Republicans as was hoped.
To win the House, Democrats need a net gain of 23 seats. To take the Senate, they would need to hold all of their seats and gain two.
Forecasters at FiveThirtyEight and CNN predicted Democrats can win the House but the Republicans will keep the Senate, although there is one major caveat.
"The margin of error is wide enough that (Democrats) could end up with 203 seats, short of a majority, or 261 seats, well more than needed for a majority," CNN analyst Harry Enten said.
Bernie Sanders Says Trump Is 'Pathological Liar' Who Sets Bad Example for Children | U.S.