Bernie Sanders Apologizes for Alleged Sexual Assaults by 2016 Campaign Staffers: Could This End His 2020 Bid?
Vermont Senator Bernie Sanders apologized Thursday following multiple allegations of harassment and mistreatment of women by staffers on his 2016 presidential campaign. "To the women in our campaign who were harassed or mistreated, I apologize," he said at a press conference.
Politico reported Thursday morning that Sanders' national field director, Robert Becker, had allegedly sexually harassed and assaulted another female staffer on the night of the Democratic National Convention in 2016. "I categorically deny these allegations of improper and unprofessional conduct," wrote Becker in a statement, the alleged behavior is "at odds with my recollection of a late evening filled with many hugs and kisses and tears and conversations about what's next," he said.
The allegations came after dozens of 2016 Sanders campaign staffers, both men and women, signed a letter requesting a meeting with Sanders "to discuss the issue of sexual violence and harassment on the 2016 campaign, for the purpose of planning to mitigate the issue in the upcoming presidential cycle."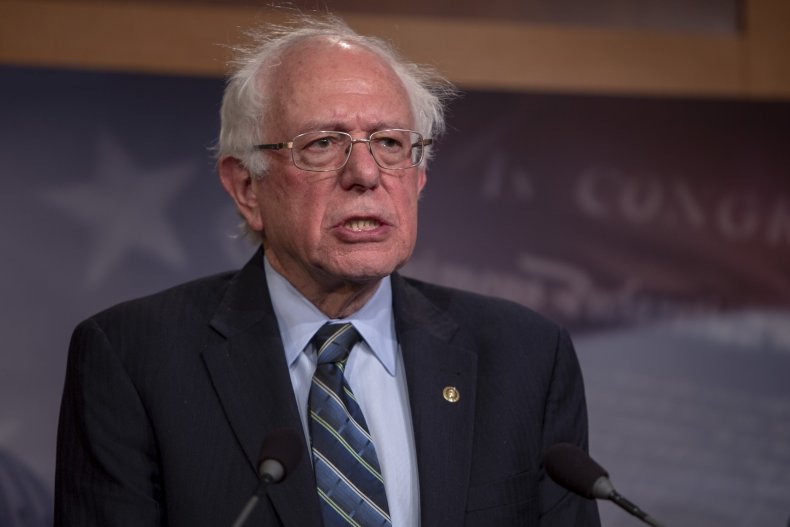 Initially, Sanders responded to the request with an apology "to any woman who felt that she was not treated appropriately." He added that he was unaware of any negative behavior during his campaign because "I was little bit busy running around the country trying to make the case." Outrage over his seemingly flippant apology prompted the potential 2020 candidate to try once more on Thursday.
"To the women on my 2016 campaign who were harassed or mistreated, thank you, from the bottom of my heart, for speaking out. I apologize," Sanders tweeted. "We can't just talk about ending sexism and discrimination. It must be a reality in our daily lives. That was clearly not the case in 2016."
Still, the misstep has caused some analysts to question whether Sanders is the candidate Democrats should run against President Donald Trump in 2020. The president famously spoke about grabbing women by their nether regions and allegedly slept with porn star Stormy Daniels while his wife, First Lady Melania Trump, was at home with their newborn son.
The allegations against Sanders's staff "could be a big problem," Democratic analyst Brad Bannon told Newsweek. Nevertheless, said Bannon, "I think he will run. Sanders is already putting together a campaign. He's in heavy damage control mode to get this story behind him before he announces."
The controversy—and the original decision to brush aside the concerns of his female former staffers—could cost Sanders the primary, said Bannon.
"Sanders already faces tough primary competition from several women, including Warren, Harris, Gillibrand, and maybe even Tulsi Gabbard who was a key supporter in 2016," he said. "Gillibrand has made sexual assault a big issue. She has been the point person for the #MeToo Movement in the Senate with her criticism of the military and former Senator Al Franken."