Bernie Sanders's Simon and Garfunkel Gambit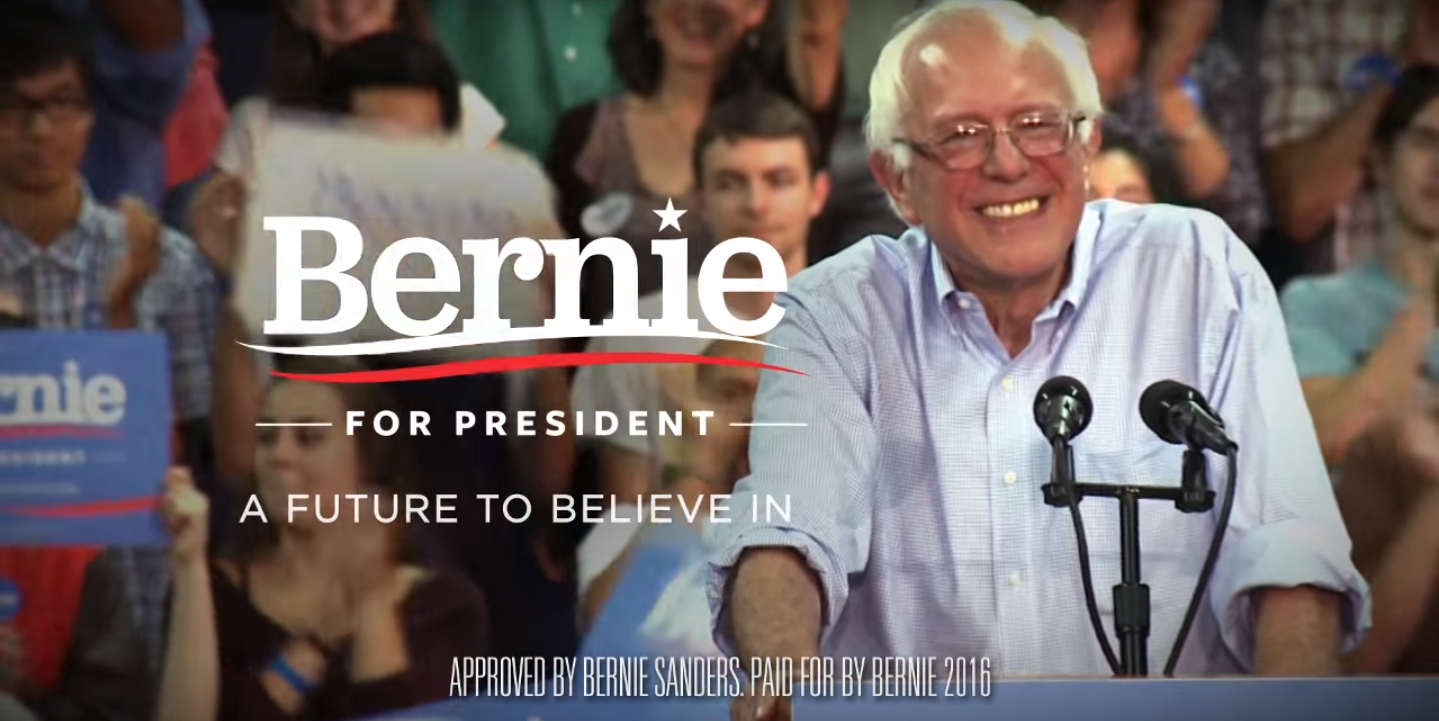 Bernie Sanders has turned to Simon and Garfunkel in his quest to snatch the Democratic nomination from Hillary Clinton in the 2016 presidential race. On Thursday, the independent senator from Vermont released a campaign ad for his 2016 bid for president featuring a song from the acclaimed folk duo.
The ad and the song share the same title: "America." Its visuals are a mix of traditional Americana—a farmer bailing hay, another milking a cow—with progressive motifs—young people in coffee shops working on laptops, a bearded barista pouring an espresso, wind turbines.
Released in 1968 on the album Bookends, which topped the Billboard 200, the song peaked at 97th on the charts. Another song from the same album, "Mrs. Robinson," became a hit after it was featured (ahead of the album's release) in the 1967 film The Graduate, starring Dustin Hoffman.
The song is perhaps an odd choice for a Sanders ad: It's about an emotionally lost young couple drifting from town to town in search of meaning. Of course, that might appeal to many millennials, who support Sanders 2-to-1 over Hillary Clinton.
Watch the full ad below: