Bernie Sanders Slams Donald Trump as Coming From 'Family of Privilege' That Prepared Him to Tell Workers 'You're Fired'
Vermont Senator Bernie Sanders harshly criticized President Donald Trump's "family of privilege" while speaking at a campaign rally in South Carolina.
"Today I want to welcome you to a campaign which says, loudly and clearly, that the underlying principles of our government will not be greed, kleptocracy, hatred and lies. It will not be racism, sexism, xenophobia, homophobia and religious bigotry. That is what the Trump administration is about, and that is what we are going to end," the presidential hopeful said, according to The Hill.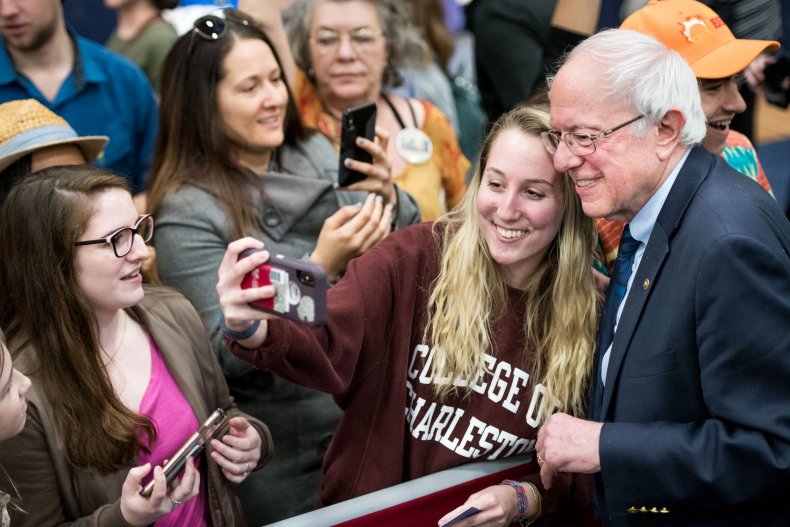 "Unlike Donald Trump, I did not come from a family of privilege that prepared me to entertain people on television by telling workers: 'You're fired.' I came from a family who knew all too well the frightening power employers can have over ordinary working people."
Sanders, who is currently viewed as a Democratic presidential front-runner, focused on wealth inequality during his 2016 run for the party's nomination. He regularly critiques the role of Wall Street in American politics and has frequently said "If a bank is too big to fail, it is too big to exist."
The 77-year-old Vermont lawmaker levied similar criticism against Trump earlier in the week. He posted a video on Twitter along with the caption "Unlike Donald Trump, I did not come from a wealthy family that built a corporate empire through housing discrimination. I grew up in a family that lived paycheck to paycheck and I protested housing discrimination."
Trump, who has promoted himself as a self-made business magnate, and his family members have regularly faced scrutiny and criticism for their comments about wealth, with people noting that they benefited from their ancestors' financial success.
Last month, Ivanka Trump faced backlash for comments she made during an interview with Fox News.
The president's daughter was asked about the proposed Green New Deal, a plan spearheaded by Representative Alexandria Ocasio-Cortez that seeks to shift the U.S. to renewable energy, promote economic stimulus and create jobs.
"I don't think most Americans, in their heart, want to be given something," the president's daughter replied. "People want to work for what they get. So I think this idea of a guaranteed minimum is not something most people want. They want the ability to be able to secure a job. They want the ability to live in a country where there's the potential for upward mobility."
She was quickly hit with a barrage of criticism from people who pointed out that she was born into a wealthy family with well-established business relationships.