Bernie Sanders's Son Levi Loses New Hampshire Congressional Primary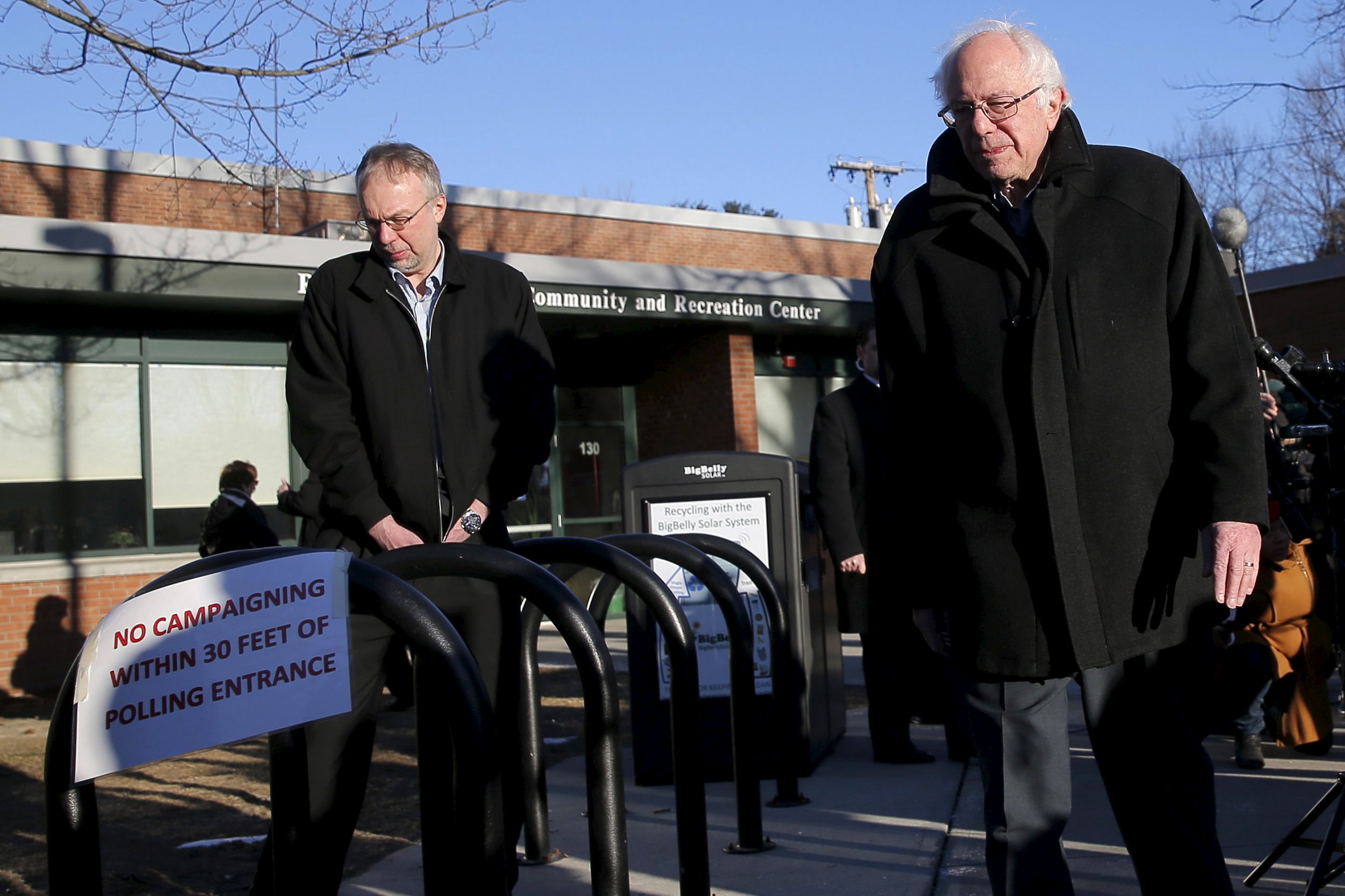 Bernie Sanders's son Levi Sanders saw his political hopes dashed on Tuesday night when he lost the New Hampshire Democratic primary—placing seventh among 11 candidates.
Sanders, who was not endorsed by his father, spent just $12,000 in his campaign for the state's 1st congressional district seat, which saw a crowded field of candidates compete to replace retiring Rep. Carol Shea-Porter.
Winning the Democratic primary to replace Shea-Porter was New Hampshire Executive Council member Chris Pappas, who will become the first ever openly gay member of Congress from New Hampshire, should he go on to win in November.
Pappas was seen as the favourite to win, receiving backing from a number of New Hampshire Democratic lawmakers as well as national figures, The Hillreported.
He took 56 percent of the vote, The Associated Press reported, compared with underdog Sanders, who received just 1.8 percent of the vote.
Sanders's father had said he would not be endorsing his son, despite his considerable influence, because he believed that he needed to win the race by himself.
"Levi has spent his life in public service to low-income and working families, and I am very proud of all that he has done. In our family, however, we do not believe in dynastic politics. Levi is running his own campaign in his own way," the senator said in a statement he issued back in June.
Levi Sanders was dogged with accusations of carpetbagging, and raised just $38,000 compared with the more than $800,000 raised by winner Pappas, The Washington Post reported.
Speaking to the Post about his father's decision not to endorse him, Sanders said: "In the Sanders family, we don't 'do' dynastic politics." However, he explained that he and his father shared the same political views and note that he enjoyed campaigning for his father in 2016.
"Bernard's campaign was similar to mine in that he didn't get any of the media or the establishment to support him. But people were saying to me, 'Your father has changed me, I feel alive and awakened.' It was amazing," he said.