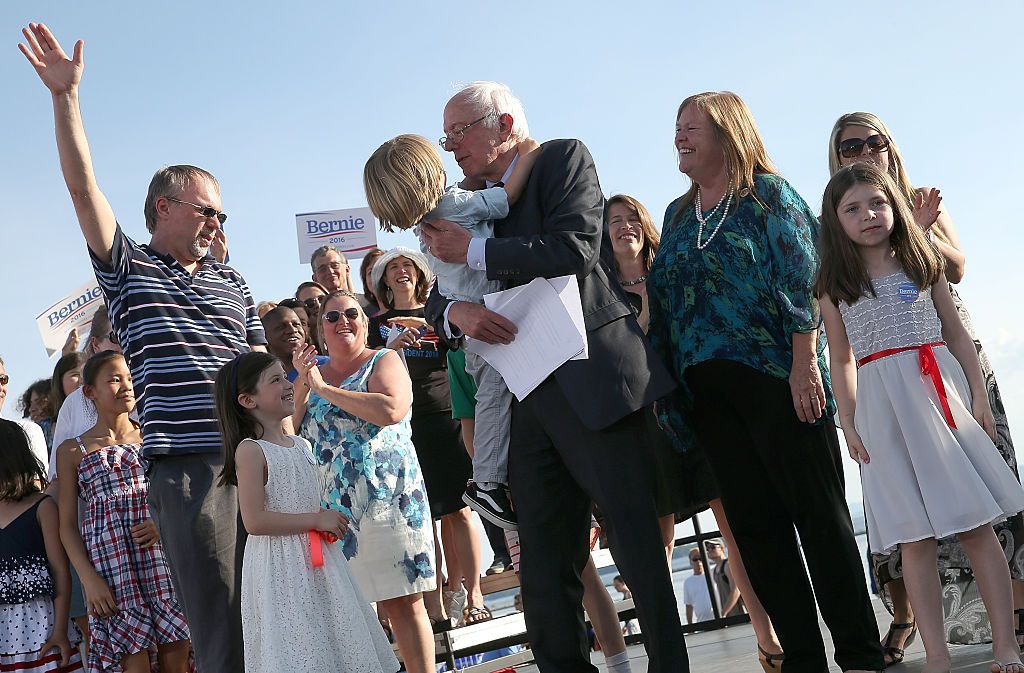 Senator Bernie Sanders' son, Levi, announced Monday that he is to run for Congress.
The only biological child of the veteran left-winger and former presidential contender, Levi Sanders will run for New Hampshire's 1st Congressional District.
"For over 17 years, I have represented the working class who have been beaten up by the system. It is time to demand that we have a system which represents the 99 percent and not the 1 percent who have never had it so good," Levi Sanders said in a statement on his campaign website.
He announced he was considering running for office in an interview last week with Vice News. "The basic difference is that I'm a vegetarian and he's not," Levi said of his father.
A legal services analyst specializing in social security, Levi Sanders champions Medicare, a higher minimum wage, and "sensible gun legislation." He served as a senior policy strategist to his father's 2016 presidential campaign.
"This is a unique opportunity to listen to the hard-working men and women of New Hampshire about the issues that matter to them," Levi Sanders said.
Sanders will join seven Democrats and three Republicans seeking to replace the district's current representative, Democrat Carol Shea-Porter, who is not seeking re-election.
Detractors are likely to attack him for not living in the district he is seeking to represent, but Levi Sanders said he has lived in New Hampshire with his family for 15 years.
Bernie Sanders was beaten by Hillary Clinton in the Democratic primaries for the 2016 presidential election, and is expected to challenge for the party nomination again in 2020. During the primaries he beat Clinton by 22 points in New Hampshire.
Donald Trump went on to win more votes than Clinton in New Hampshire, where the Democrat claimed a narrow victory.