Bernie Sanders Says 'International Oligarchy' Is Major Issue of Our Time After Paradise Papers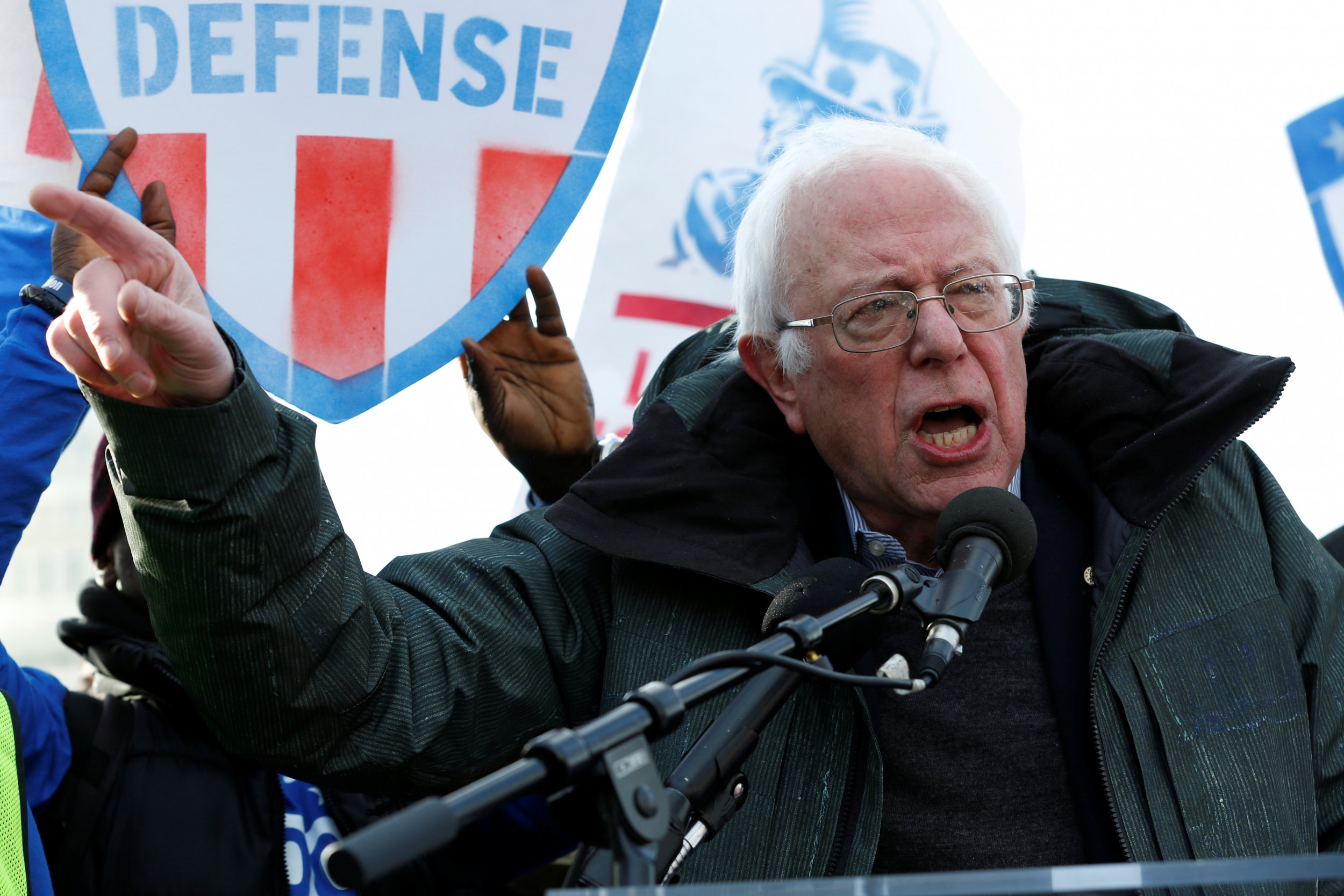 The "international oligarchy" of billionaires hiding their fortunes and secretly controlling the world's wealth is the "major issue of our time," Senator Bernie Sanders said Monday after a massive report about offshore accounts.
"The major issue of our time is the rapid movement toward international oligarchy in which a handful of billionaires own and control a significant part of the global economy," the independent Vermont senator told The Guardian.
He said the Paradise Papers, a sprawling investigation into offshore finances, "shows how these billionaires and multi-national corporations get richer by hiding their wealth and profits and avoid paying their fair share of taxes."
The Paradise Papers, published Sunday by the International Consortium of Investigative Journalists, exposed a global network of offshore investments and tax evasions from many of the world's elite political, financial and cultural figures, including Queen Elizabeth II and Madonna. The report revealed Commerce Secretary Wilbur Ross and Jared Kushner, President Donald Trump's son-in-law and senior adviser, both have previously undisclosed business ties to Russian companies.
Sanders said members of Trump's Cabinet, which is stuffed with multimillionaires, have dodged billions of U.S. tax payments "by shifting American jobs and profits to offshore tax havens."
"We need to close these loopholes and demand a fair and progressive tax system," he said.
Sanders campaigned for the Democratic nomination on a platform opposing all-powerful billionaires and corporations, and he listed "Income and Wealth Inequality" as the top priority of his campaign.
He has continued his campaign against inequality since the election and has lately been focused on Trump's tax-reform plan, which would largely benefit America's richest citizens more than its working class.
"At a time of massive wealth and income inequality, this bill would cut taxes for billionaires by repealing the estate tax," Sanders said in a statement about the tax plan.
"When corporations are making record-breaking profits, this bill would slash taxes for companies that are shifting American jobs to China and profits to the Cayman Islands. And if this bill passes it would blow a giant hole in the deficit, forcing massive cuts to Social Security, Medicare and Medicaid."