Bernie Sanders to Sponsor Single-Payer Healthcare Bill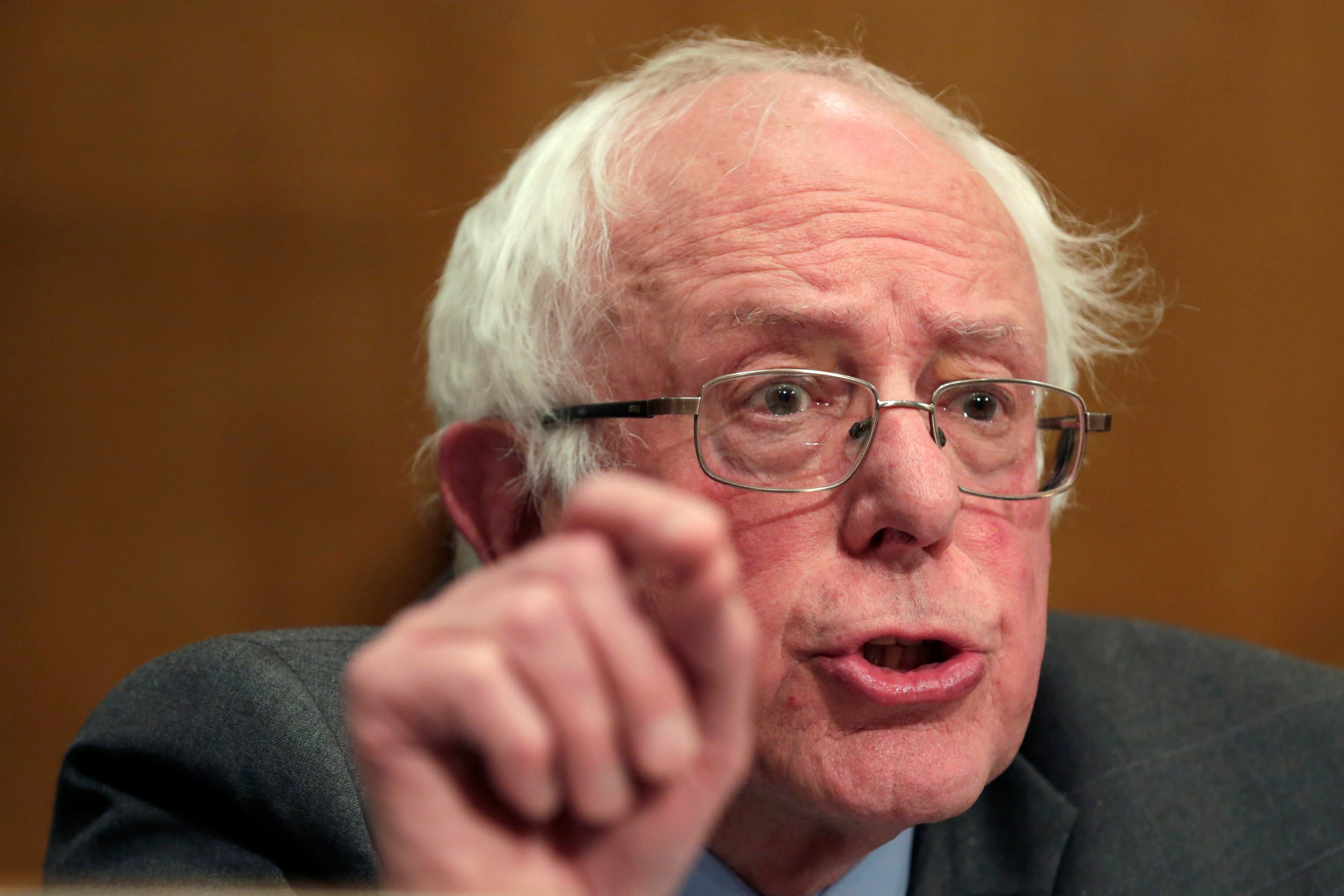 Bernie Sanders is returning to a key campaign promise and will introduce a single-payer healthcare bill in the wake of the Republicans' Obamacare replacement defeat.
The Vermont senator said Sunday that he was willing to work with both Democrats and Republicans to provide "insurance for all," two days after the GOP leadership's American Health Care Act was pulled from the House floor to avoid a legislative defeat. Sanders' support for a single-payer system was a centerpiece of his unsuccessful run for the Democratic presidential nomination.
"Where we should be going is to join the rest of the industrialized world and guarantee healthcare to all people as a right," he said on CNN's "State of the Union."
Sanders' comments came a day after he told a crowd in Hardwick, Vermont, that Medicare-for-all is "a common sense proposal, and I think once the American people understand it, we can go forward with it," according to Vermont Public Radio.
"Let us do, among other things, a public option. Let us give people in every state in this country a public option from which they can choose. Let's talk about lowering the age of Medicare eligibility from 65 to 55. Let's deal with the greed of the pharmaceutical industry," he said on CNN.
The senator acknowledged that such a bill would face political difficulties—Democrats didn't endorse single-payer even when they had a Congressional majority—but said such a streamlined system would address healthcare problems felt on both sides of the political aisle.
"Obamacare has serious problems. Deductibles are too high. Premiums are too high. The cost of health care is going up at a much faster rate than it should," he said. "Those are areas that we can work together on."
Vermont Congressman Peter Welch told Vermont Public Radio that he will introduce a similar bill in the House of Representatives but was not optimistic about its chances for success.
"Well, you know, it's a goal. In this Congress, we won't pass it," Welch said. "But I think we have to keep the goal out there, because we need in this country, like any industrialized country, a health care system that's affordable, accessible and universal."
President Donald Trump had promised "insurance for everybody" as the Republicans drafted plans to replace the Affordable Care Act, but the legislative result fell far short of that goal. Congressional Budget Office analyses forecast some 24 million people losing insurance and premiums rising on older citizens of average means while the wealthiest healthcare recipients would receive a tax break.
Republican moderates wavered amid almost universal opposition from groups representing parts of the healthcare industry, while far-right House Freedom Caucus members felt the American Health Care Act was too generous and didn't go far enough in killing Obamacare regulations. House leadership's inability to placate both sides of the caucus resulted in two failed bids to bring the legislation to a full vote of the House.
Trump has shifted between casting blame on Democrats and on members of his own party for the healthcare bill defeat. He tweeted Saturday morning that he expects Obamacare to "explode," allowing lawmakers to "piece together a great healthcare plan for THE PEOPLE. Do not worry!" On Sunday, he chided members of his own party, tweeting, "Democrats are smiling in D.C. that the Freedom Caucus, with the help of Club For Growth and Heritage, have saved Planned Parenthood & Ocare!"
Senate Democratic leader Chuck Schumer criticized Trump for suggesting he'll ignore healthcare while waiting for a collapse.
"For the president to say that he'll destroy it, or undermine it, that's not presidential. That's petulance," Schumer said on ABC's "This Week." "The job of the president is to make Americans' lives better. And if he, out of anger or vengeance or whatever, starts undermining ACA, it's going to backfire on him."
Schumer also placed blame on Trump himself for the GOP bill's defeat. "The first is basic lack of competence. You cannot run the presidency like you run a real estate deal. You can't tweet your way through it. You can't threaten and intimidate and say I'll walk away. It's more complicated."