Bernie Sanders State of the Union Response Live Stream: Watch Senator Give Reaction to Trump Address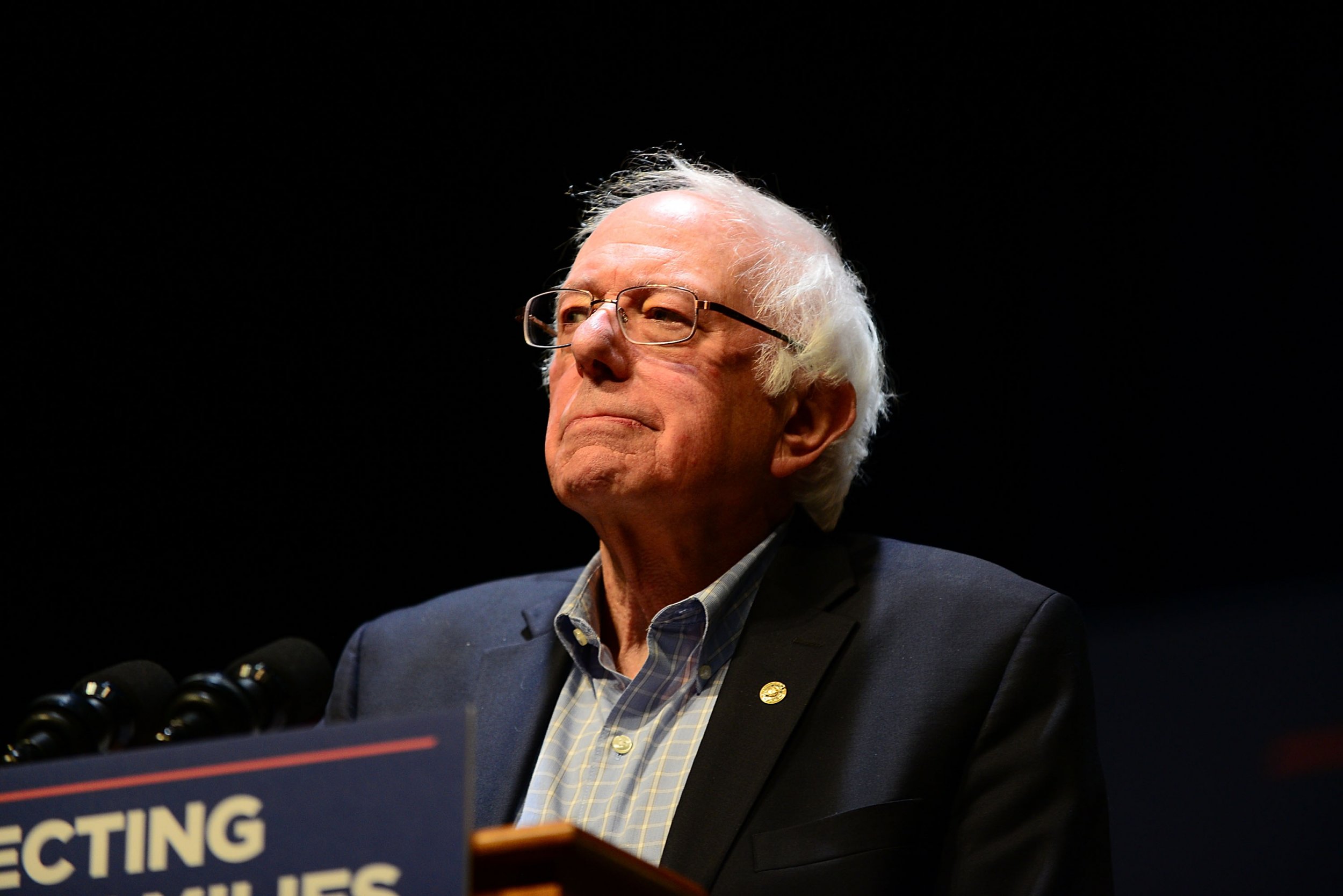 Senator Bernie Sanders will deliver his own response to President Donald Trump's State of the Union address on Tuesday evening. Sanders' comments will be broadcast live on his Facebook page and available to watch below.
The Independent from Vermont, who is likely gearing up for another presidential run in 2020, will deliver a rebuttal to the president's speech around 30 minutes after it ends, at 10:45 p.m. ET. While Sanders hasn't divulged too much about his speech, he did offer a small preview.
The Senator said Monday that he would discuss what the president left out of his speech.
"I'm absolutely certain what he will NOT be talking about," he wrote in an email to supporters. "He will surely not be apologizing for the many lies he told American voters: how he promised to defend the interests of working people, but then sold them out to Wall Street and the billionaire class."
He added that Trump would "also not be talking about the role that he has played in significantly lowering the respect that people all over the planet have for the United States" or "his support for authoritarianism abroad."
Last year, Sanders delivered a similar speech, lasting 14 minutes. He used his address to urge supporters to "continue the fight" against President Trump and his administration. "Keep showing up. Keep calling Congress and continue the fight. The Republicans are now on the defensive and we've got to continue to push them back," he said.
Senator Sanders ran an unsuccessful campaign for the 2016 Democratic presidential nomination against Hillary Clinton. Speculation has been rife about another possible run in 2020, but so far Sanders has brushed off questions, saying that his focus is on the upcoming midterm elections.
Still, Sanders' son indicated on Twitter last week that his father was strongly weighing the prospect of another campaign. "Bernard is seriously contemplating a run in 2020 and I don't mean a jog," he wrote.
The official Democratic responses will be given by Massachusetts Congressman Joe Kennedy III and in Spanish by first-term Virginia state lawmaker, Elizabeth Guzman.