Bernie Sanders Supporters Reportedly Sue California Over Voter Registration Deadline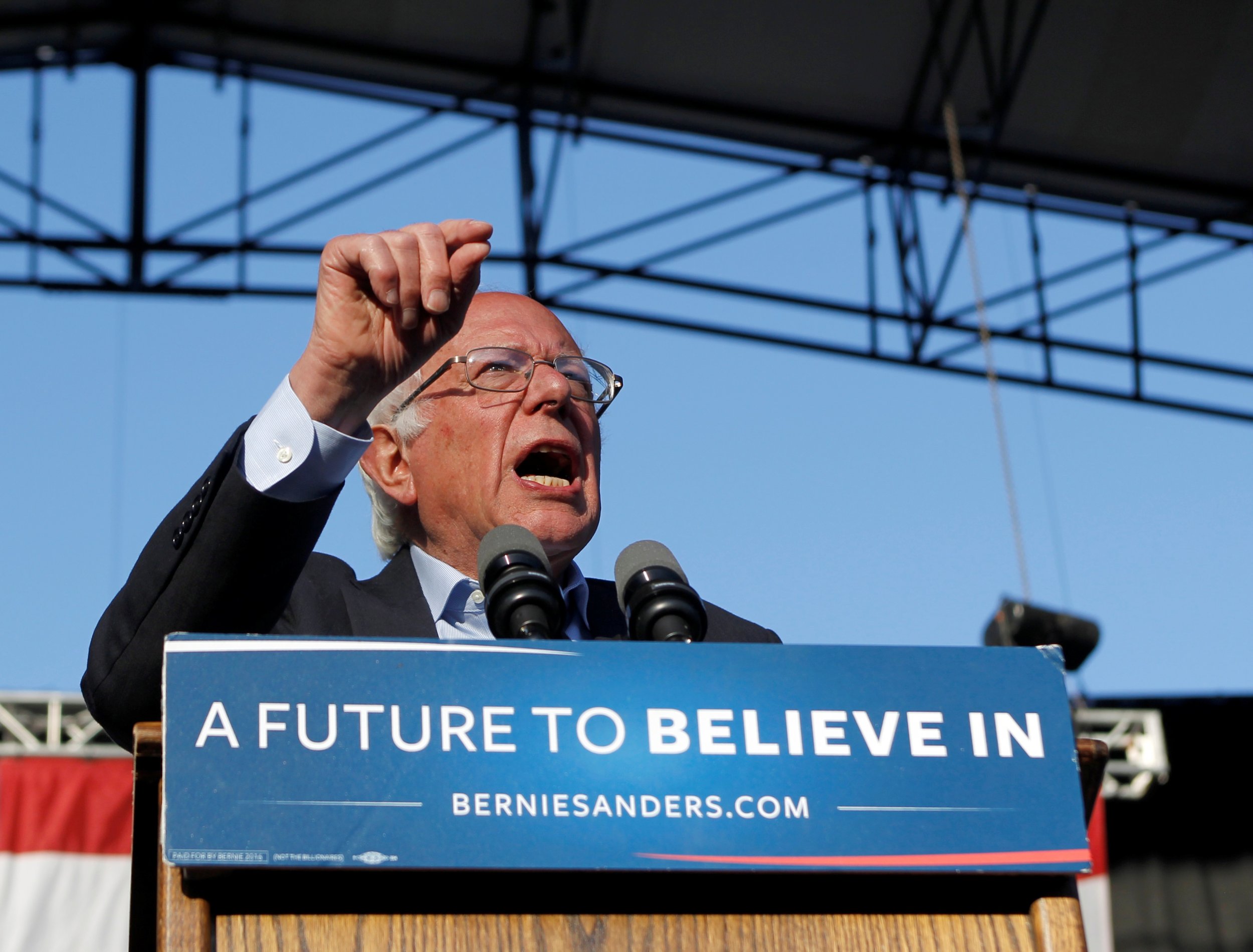 A federal lawsuit has reportedly been filed against California to extend its voter registration deadline from Monday until June 7, the date of the state's primary, as a result of what is being called widespread confusion about the presidential nominating contest.
The Democratic and Republican parties control their contests in California, and the Democrats have opened their primary—between Hillary Clinton and Bernie Sanders—to voters who aren't affiliated with either party. Republicans, whose presumptive nominee and only candidate remaining is Donald Trump, didn't open their primary to unaffiliated residents. This is in contrast to California's statewide primaries, wherein voters are allowed to choose any candidate, regardless of party affiliation.
Residents say they want more time to register and understand the rules of the primary, a contest they allege is causing confusion among the electorate, the Los Angeles Times reported Sunday.
The suit, brought Friday by two voters and a minor party, alleges election officials in parts of the state haven't adequately informed unaffiliated voters about the rules, the newspaper reported. Listed as another plaintiff is the Voting Rights Defense Project, which campaigns "to heighten voter education and voter turnout for their candidate, Bernie Sanders."
Over the course of this primary season, the Vermont senator has typically prevailed in states where independents can participate in primary contests. The fate of his fledgling campaign arguably will be decided in California.
With just two weeks until the Golden State's primary, both Clinton and Sanders have ramped up their campaigns there. In most election years, presidential candidates often have been decided before California's residents vote in their June primary, but this year none of the candidates in either party have earned enough pledged delegates to claim their respective nominations. Sanders trails Clinton by hundreds of delegates, and she is now fewer than 100 delegates short of clinching the Democratic nomination.
Sanders has said he will remain in the race until voters in every state have cast their ballots. Four other states will vote in Democratic contests on June 7, followed by Washington, D.C. on June 14.
Sanders last week agreed to debate Clinton in a forum sponsored by Fox News this month. But Clinton has not yet confirmed her decision. The two candidates earlier this year agreed to hold a debate in May in California ahead of the state's crucial primary.