Bernie Sanders Calls Tax Plan 'Great Victory' for Billionaires Like Trump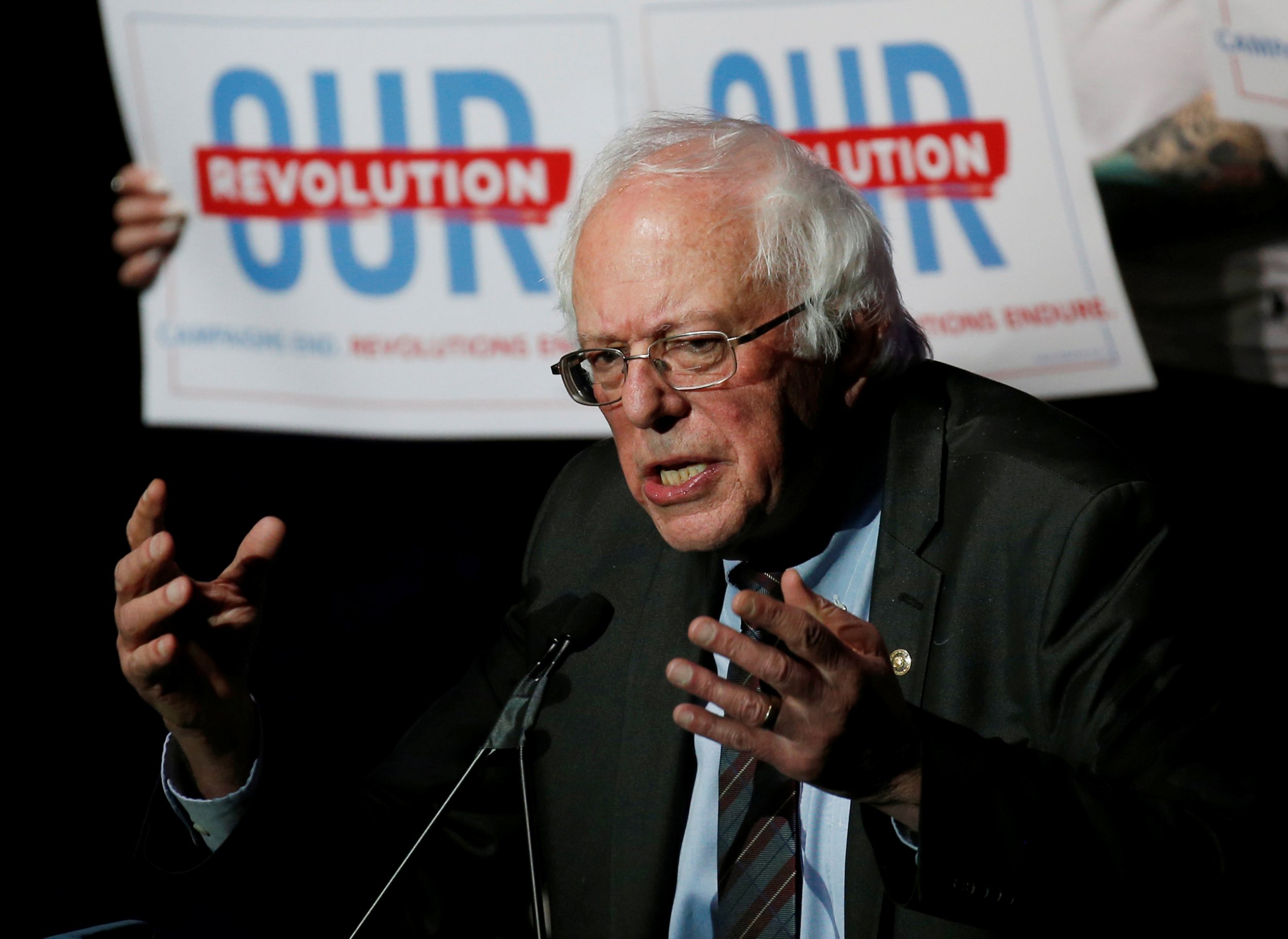 Senator Bernie Sanders excoriated the $1.5 trillion Republican tax bill, which cleared Congress Wednesday, calling it a "looting" of the American Treasury and a "victory" for prominent Republican campaign donors such as the Koch brothers.
"Today marks a great victory for the Koch brothers and other billionaire Republican campaign contributors who will see huge tax breaks for themselves while driving up the deficit by almost $1.5 trillion." he said in a video posted on Twitter. "Today is also a victory for the largest and most profitable corporations in this country like Apple, Microsoft, Pfizer and General Electric who despite record-breaking profits will see hundreds of billions of dollars in tax breaks."
Sanders, an Independent from Vermont who challenged Hillary Clinton in the 2016 Democratic presidential primaries, also had harsh words for his congressional colleagues. He said some with substantial investments in real estate voted to "further enrich themselves" by lowering the taxes they owe.
Sanders was referring to a last-minute addition snuck into the bill to benefit people who hold real estate through a limited liability company. Trump and his family along with a number of senators such as Bob Corker are expected to make significant gains from the provision.
Sanders stressed the nonpartisan Tax Policy Center's findings that 83 percent of the benefits of the tax bill will enrich the top one percent of Americans, and that in eight years taxes will once again increase for 93 percent of middle-income households while corporate tax cuts are permanent.
Nearly 13 million Americans are expected to lose their health insurance under the tax bill due to the loss of the individual mandate, Sanders warned. Trump called the plan "basically a repeal of Obamacare" during a celebratory speech Wednesday. He claimed he told his Republican allies to "be quiet with the fake news media because I don't want them talking too much about it." But "now that it's approved, I can say that," he said. Those losses could cause healthcare premiums on the individual market to increase by 10 percent.
Sanders also said that all Americans should consider how Republicans will combat the massive deficit their bill will create. "They're going to come back in the very near future for 'entitlement reform'" he said. "In real language that means massive cuts to Social Security, Medicaid and Medicare." House Speaker Paul Ryan has indicated that he will cut entitlement programs in 2018 and that he believes that Trump is beginning to budge on the topic.
"President Trump, for once in your life keep your promise," said Sanders. "Tell the Republican leadership today that you will veto any bill that cuts these programs."
Republicans, however, say that the tax plan will help all Americans. "The Tax Cuts are so large and so meaningful, and yet the Fake News is working overtime to follow the lead of their friends, the defeated Dems, and only demean," tweeted President Trump. "This is truly a case where the results will speak for themselves, starting very soon. Jobs, Jobs, Jobs!"