Bernie Sanders Says It's 'Strange' That Trump Gets on Better With 'Despots' Like Kim Jong Un than Democratic Leaders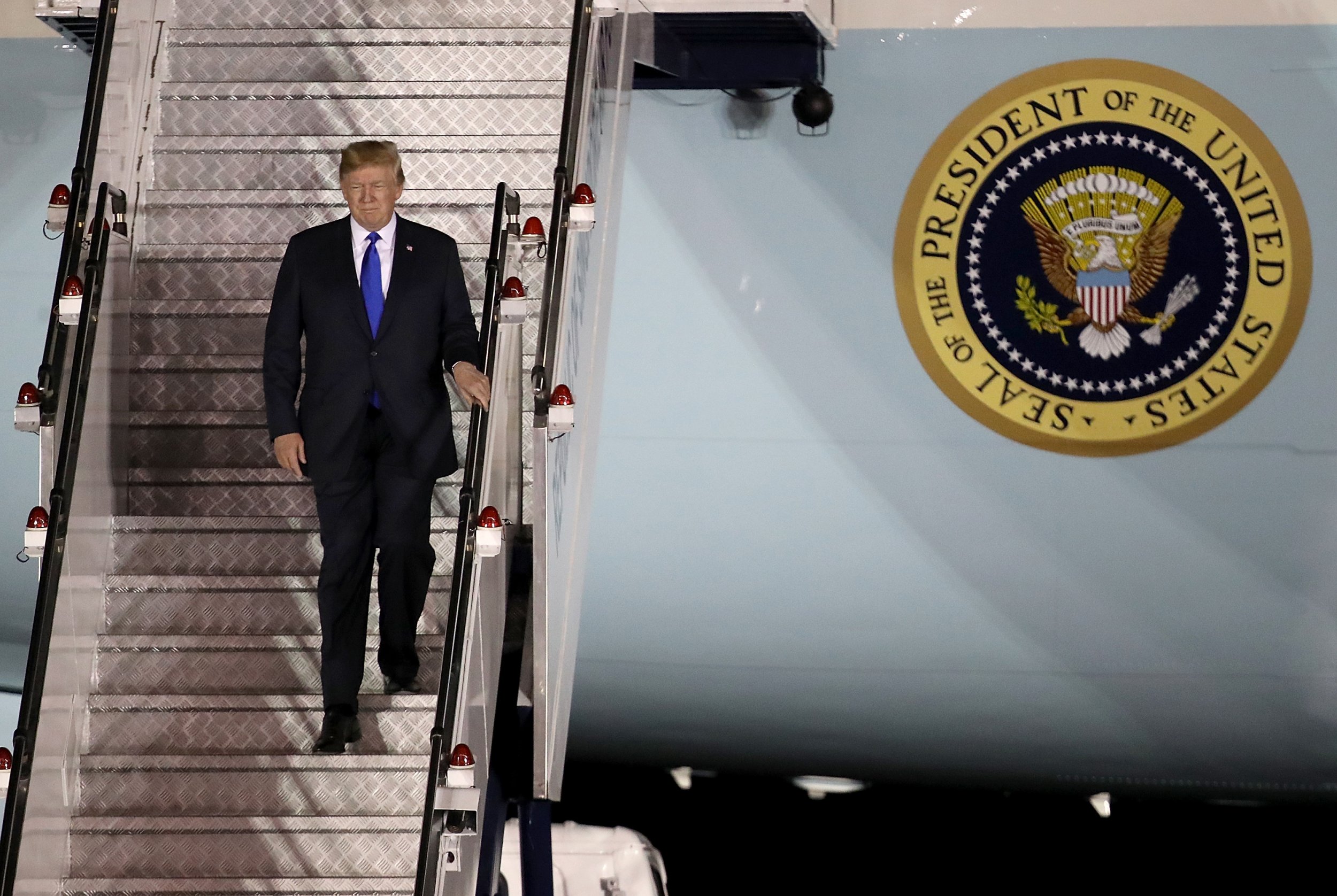 Former presidential candidate Bernie Sanders hit out at Donald Trump ahead of the president's historic summit with North Korean leader Kim Jong Un, questioning why he appeared more comfortable with "despots" than democratically elected leaders.
Trump's trip to Singapore, where on Tuesday he will become the first United States president to meet with a North Korean leader, has come hot on the heels of his rejection of a communique agreed by G7 leaders following this weekend's summit in Canada. While en route to Singapore, Trump sent tweets bashing Canadian Prime Minister Justin Trudeau as "dishonest" and "weak" and, in an about turn, rejecting the agreement.
"Based on Justin's false statements at his news conference, and the fact that Canada is charging massive Tariffs to our U.S. farmers, workers and companies, I have instructed our U.S. Reps not to endorse the Communique as we look at Tariffs on automobiles flooding the U.S. Market!" Trump tweeted.
Just two hours earlier, Trump tweeted about the Singapore summit, stating his confidence that "Kim Jong-un will work very hard to do something that has rarely been done before...Create peace and great prosperity for his land." Trump has previously called Kim, who is reported to have ordered the torture and executions of hundreds of his own people, "very honorable."
Sanders said he found that juxtaposition hard to square.
"I find it very strange that President Trump has such a hard time getting along with the leaders of the world's major democracies but feels very comfortable with despots and authoritarian leaders like Putin, Xi Jinping, Duterte and Mohammad Bin Salman," the independent senator from Vermont said.
Indeed after term limits were removed from the Chinese presidency, Trump said that it was "great" and "maybe we'll have to give that a shot someday."
Trump has also lavished praise on Philippines President Rodrigo Duterte, who has led a brutal crackdown on drug users. Trump said Duterte had done an "unbelievable job on the drug problem."
Trump has made similar declarations about Saudi Arabia's Crown Prince Mohammed bin Salman, making the country the first he visited after becoming president last year.