Bernie Sanders is More Popular Than Trump in Europe, Too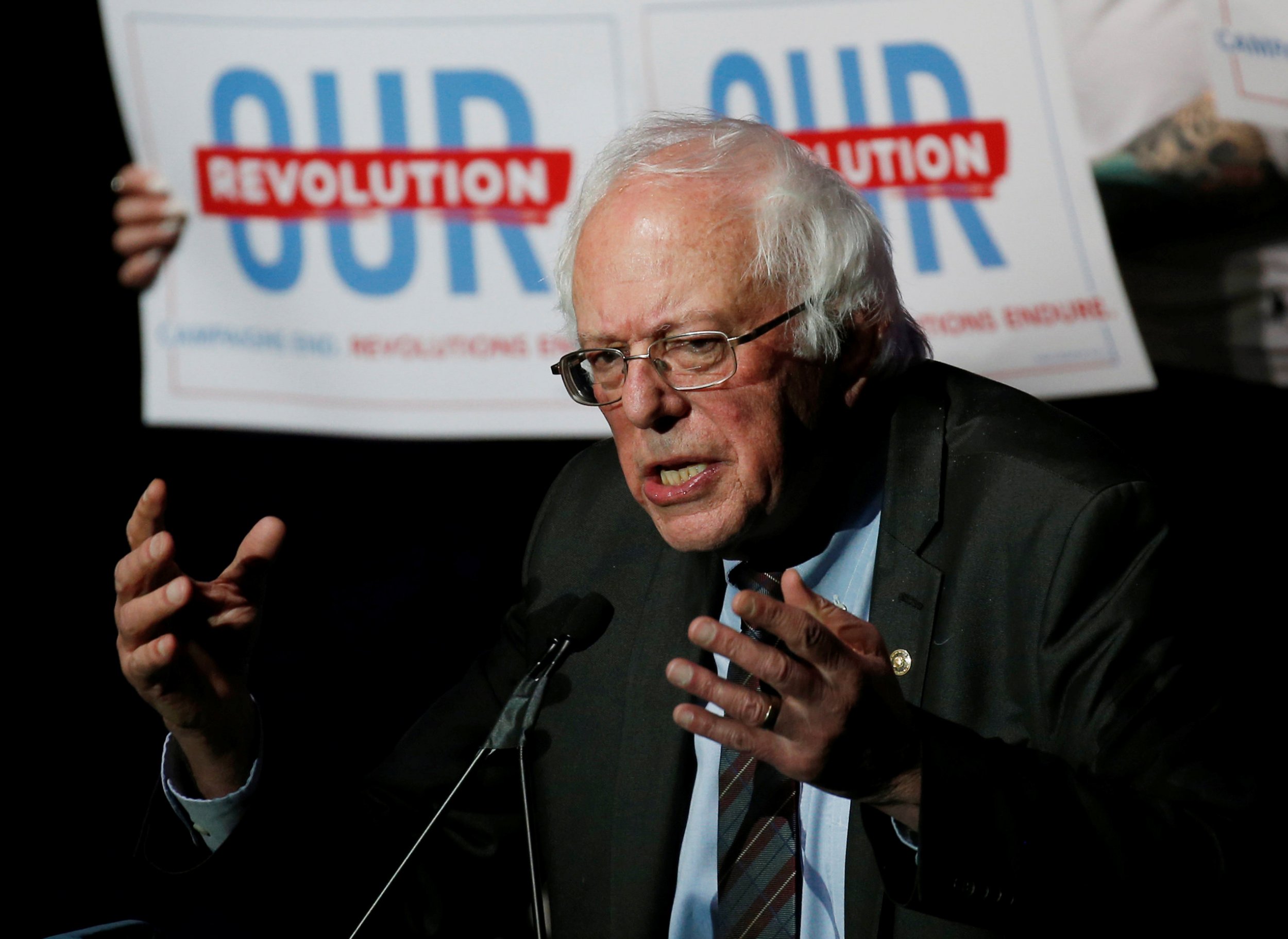 Multiple polls have shown Sen. Bernie Sanders to be by some distance the most popular political figure in the United States and certainly more liked than President Donald Trump, who continues to be beset by plummeting approval ratings. But it also appears clear that Sanders is far more popular than the president in Europe.
Related: German Foreign Minister: Europe Mustn't Comply with Trump's Policies
Just days after Trump received a frosty reception on his first trip across the Atlantic since entering the White House, Sanders earned a rapturous reception from more than 1,000 students at Berlin's Free University Wednesday. Sanders was in the German capital to launch the German edition of his book, Our Revolution.
In contrast, Trump's European stop was accompanied by headlines such as "boor in chief," from Germany's financial newspaper Handelsblatt, and "Trump shoves his allies" on the front page of Belgian daily Le Soir.
In the wake of Trump's visit, German Chancellor Angela Merkel signaled a dramatic shift in U.S.-European relations. "The times when we could completely rely on others are, to an extent, over," she said. "This is what I have experienced in the last few days." The comments earned Merkel, who will bid for re-election in September, a nine-minute standing ovation.
Such a gulf in the reactions to Trump and Sanders in Europe are of little surprise. During his visit, Trump blasted Germany over trade, slammed European leaders at NATO for not spending enough on defense and failed to guarantee European security commitments. Trump also opted against endorsing the Paris climate agreement and has said he will make a decision on possible U.S. withdrawal Thursday. Oh, and he shoved the Prime Minister of Montenegro aside to get to the front of a photo opportunity.
Sanders, meanwhile, has long been popular in Europe. In the Democratic primary against Hillary Clinton, he won more than 60 percent of the vote in Germany, France, Spain and the United Kingdom.
The reasons for that popularity are not hard to fathom. Sanders' socialist policies are far more mainstream in Europe than in the United States. In particular, his call for universal healthcare, while deemed a far-left fantasy by even some Democrats in the U.S., is the norm in Europe and even supported by conservative parties.
If his speech in Berlin was any guide, Europeans also are big fans of his excoriating of Trump. Indeed, Sanders even tried to repair some of the damage Trump may have caused.
"Trump does not reflect the values of most Americans and we look forward, despite what happened last week here, we absolutely look forward to working with the great people of Germany, with Europe, the U.K.," he said. "Our job is to bring people around the world together and not create fights when they're not necessary."