Bernie Sanders Ducks Unsanctioned Debate, Clinton and O'Malley Are Game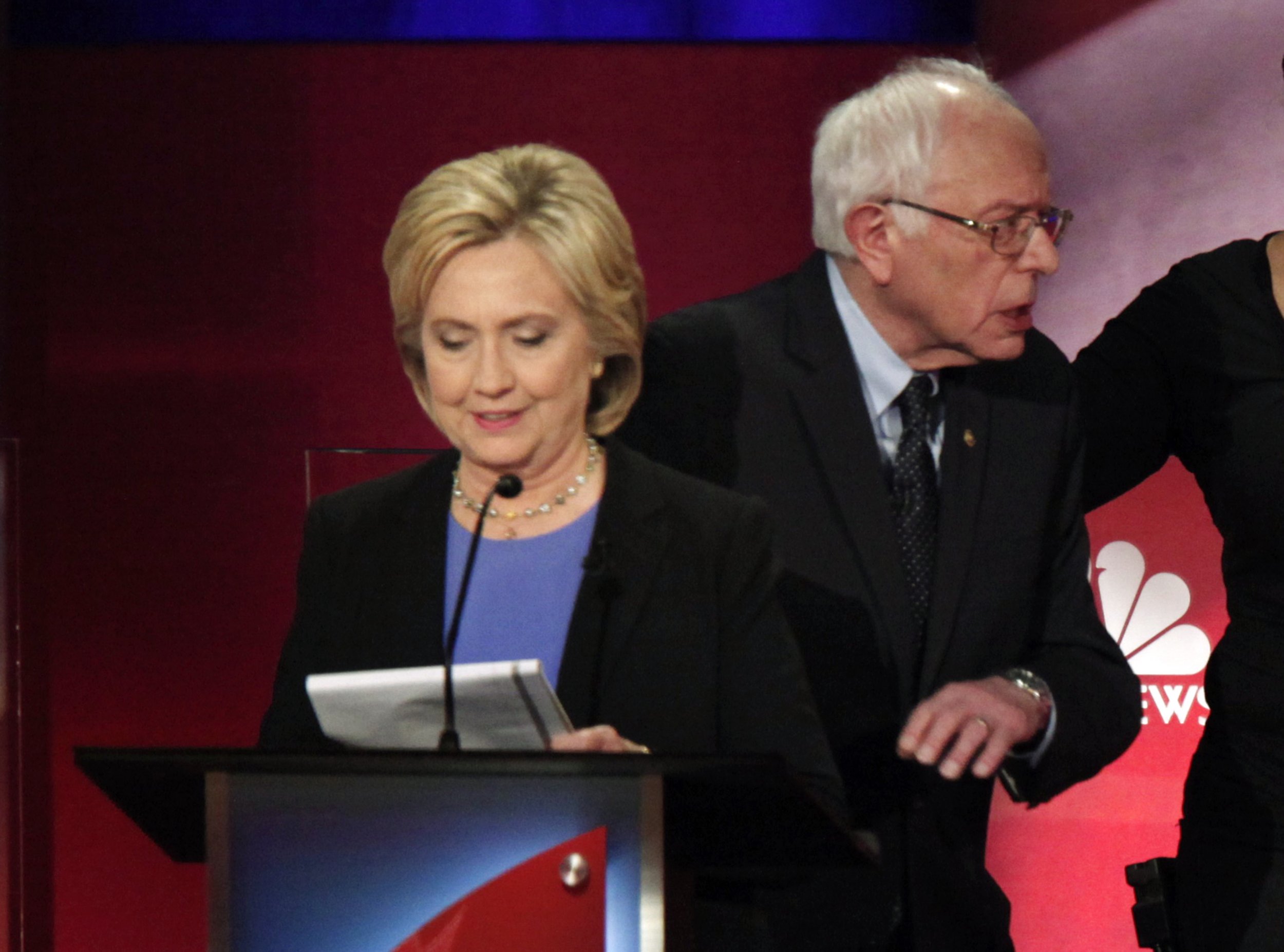 For months, Bernie Sanders has blasted the Democratic National Committee and its chairwoman, Debbie Wasserman Schultz, for not scheduling enough debates to give voters a proper chance to choose between himself and his Democratic competitors, former Secretary of State Hillary Clinton and former Maryland Governor Martin O'Malley.
But, after the New Hampshire Union Leader, New Hampshire's largest newspaper, announced Tuesday that it will host an additional debate, unsanctioned by the DNC, on February 4, Sanders campaign manager Jeff Weaver told The New York Times that Sanders does not want to participate for fear of retribution from the DNC.
The DNC "said this will be an unsanctioned debate, so we would not want to jeopardize our ability to participate in future debates," Weaver told the Times. If the party decides to sanction the debate, Sanders's stance could change, Weaver added.
Clinton and O'Malley, meanwhile, seemed eager at the prospect of another debate. "Hillary Clinton would be happy to participate in a debate in New Hampshire if the other candidates agree, which would allow the DNC to sanction the debate," a Clinton campaign spokesman told the Union Leader.
"We look forward to participating, John Bivona, a spokesman for O'Malley, told the paper. "Today is a big victory not only for our campaign and our supporters that championed this effort, but it is also a victory for voters across New Hampshire and the United States."
New Hampshire has hosted a debate prior to the "first-in-the-nation" primary in every election cycle since 1984 (except when the primary was not contested, as in 2012). The Union Leader's debate will be moderated by Chuck Todd of Meet the Press and MSNBC's The Rachel Maddow Show.
For its part, the DNC has said it has no plans to sanction the debate, in spite of pressure from New Hampshire voters and the candidates themselves. "We have no plans to sanction any further debates before the upcoming First in the Nation caucuses and primary, but will reconvene with our campaigns after those two contests to review our schedule," Wasserman Schultz said in a statement.
The next sanctioned debate is scheduled for February 11.