Bernie Sanders Urges House Democrats to Vote Against Infrastructure Bill Until Deal Reached
Senator Bernie Sanders says any attempt to pass a $1.2 trillion infrastructure bill without passage of another key piece of President Joe Biden's massive economic agenda would be a "violation of an agreement that was reached within the Democratic Caucus in Congress."
"More importantly, it will end all leverage that we have to pass a major [social safety net expansion] bill," said Sanders, the Vermont independent who chairs the Budget Committee, in a statement Tuesday afternoon.
"That means there will be no serious effort to address the long-neglected crises facing the working families of our country, the children, the elderly, the sick and the poor," he said.
The infrastructure package has been locked up in the House, where progressive Democrats say they won't vote for it until they are assured about passage of Biden's $3.5 trillion spending package, which includes universal prekindergarten, free community college, paid parental leave, Medicaid expansion and other social program measures.
"This agenda is not some fringe wish list: it is the President's agenda, the Democratic agenda, and what we all promised voters when they delivered us the House, Senate and White House," Representative Pramila Jayapal, a Washington Democrat who chairs the Congressional Progressive Caucus, said in a statement Tuesday.
"It is supported by nearly every Democrat in Congress and is overwhelmingly backed by the American people," she added.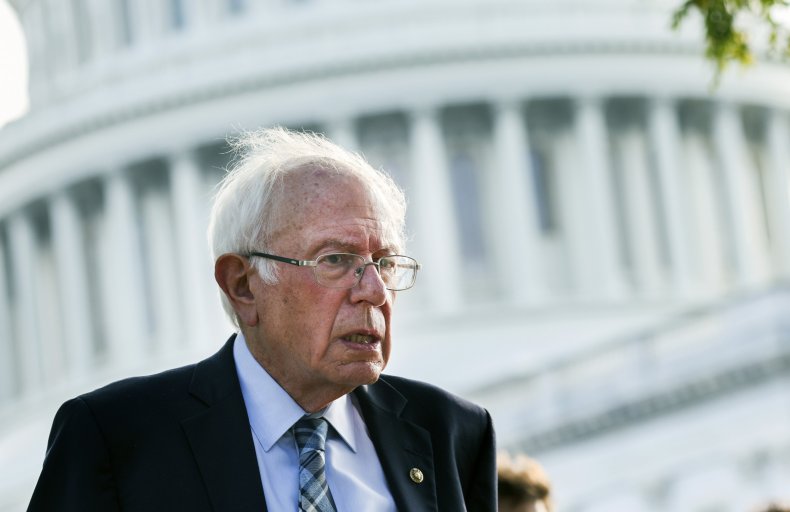 More moderate members want the smaller infrastructure package to pass before they agree to vote on the larger bill, commonly called the reconciliation bill or the Build Back Better Act.
Democratic leaders spent much of Tuesday trying to tamp down talk of splintering within the House Democratic Caucus over the disagreement.
House Majority Leader Steny Hoyer, a Maryland Democrat, told reporters on a call Tuesday that he still sees a "very united Democratic Party—progressives, moderates, Blue Dogs."
Progressives "play a constructive role, and in this instance they have very strong feelings and we're trying to convince our progressive friends...that they can be confident that we are in fact going to move forward and get done the Build Back Better Act," Hoyer said.
House Speaker Nancy Pelosi and other leaders this week have spoken favorably of a "framework" that could allay progressives' concerns about the bigger bill's fate, but it hasn't been fully outlined publicly and remains a work in progress. In an effort to win progressives' support, Biden met Tuesday with key Democrats to negotiate details of the framework that would establish a dollar amount and key commitments.
Jayapal vowed that "a majority of our members will only vote for the infrastructure bill after the president's visionary Build Back Better Act passes," signaling that a framework may not be enough.
House Democrats have little room for defectors if they hope to pass either bill. Democrats hold 220 seats in the House to Republicans' 212.
Meanwhile, House GOP leaders are actively fighting against a bipartisan vote on infrastructure in their chamber.
"We've whipped against it, and we're working to keep that number [of Republicans in favor] as low as we possibly can," House GOP Whip Steve Scalise, a Louisiana Republican who's the No. 2 in the minority leadership, told reporters Tuesday.
House GOP leaders argued that the bill has gone beyond the scope of "infrastructure" and criticized Democrats for linking it to the larger spending package to win support from progressives.
"House Republicans would have supported a stand-alone bill that was paid for and actually targeted to our nation's infrastructure needs, but we cannot support legislation that does more to pave the way for reckless Biden-Schumer-Pelosi tax and spend agendas than it does to pave our roads," Representative Mike Johnson, vice chairman of the House GOP Caucus, told reporters Tuesday.