In a Wednesday speech on the Senate floor, Vermont Senator Bernie Sanders cited a tweet from Republican President Donald Trump calling for $2,000 stimulus checks to be sent to American adults struggling financially during the ongoing COVID-19 pandemic.
The tweet, shared Wednesday by Trump simply stated, "$2,000 ASAP." Sanders had the tweet printed on a large display board to show his colleagues while making his Wednesday speech.
"Nobody here has disagreed with Trump more times than I have," Sanders said, "and yet here is what the leader of the Republican party says.... So even on this issue, amazingly enough, the President of the United States is right!"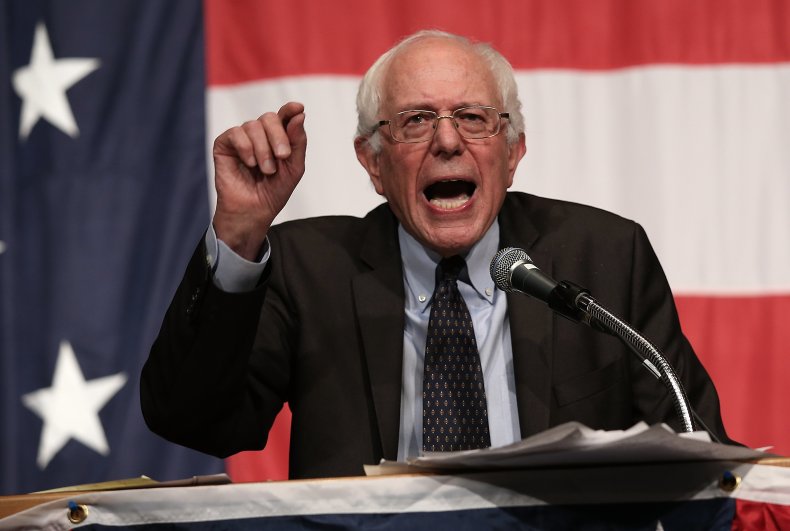 Elsewhere in his speech, Sanders said the issue of $2,000 checks "goes beyond the struggles of the people of Vermont or Kentucky."
"The majority leader might want to get on the phone and talk to working families in Kentucky and find out how they feel about the need for immediate help," Sanders said. "I have the strong feeling that the people of Kentucky will respond no differently than the people have remarked in New York."
The Internal Revenue Service (IRS) announced in a statement on Tuesday that the $600 payments have already started to be distributed through direct deposits and paper checks. People will eventually be able to track their payments through the IRS website, though the government agency hasn't said how soon this function will be operable.
On Tuesday, Senate Majority Leader Mitch McConnell of Kentucky refused to let senators vote on a proposal to increase the amount of the $600 checks in a recently passed congressional stimulus bill.
Instead, McConnell introduced a new proposal to approve $2000 stimulus checks with two measures: repealing Section 230 of the Communications Decency Act and establishing a commission to investigate Trump's unsubstantiated claims of widespread voter fraud.
The additional measures tied to boosting direct payments would lend credence to the unproven belief, shared by some Republican voters, that the election was rigged against Trump.
If McConnell's measure is passed by Senate Republicans, House Democrats could be forced to vote on the measure, and most are expected to vote against. Republicans could then claim that Democrats killed an effort to approve $2,000 checks along with GOP attempts to stem foreign disinformation by repealing Section 230 and safeguarding elections by establishing a voter fraud commission.
McConnell is facing a barrage of backlash from Democrats and Democratic voters on social media for blocking the $2,000 checks, but some MAGA supporters praised him for turning the stimulus cudgel on Democrats.
Newsweek contacted Sanders' office for comment.