Bernie Sanders to Speak at Vatican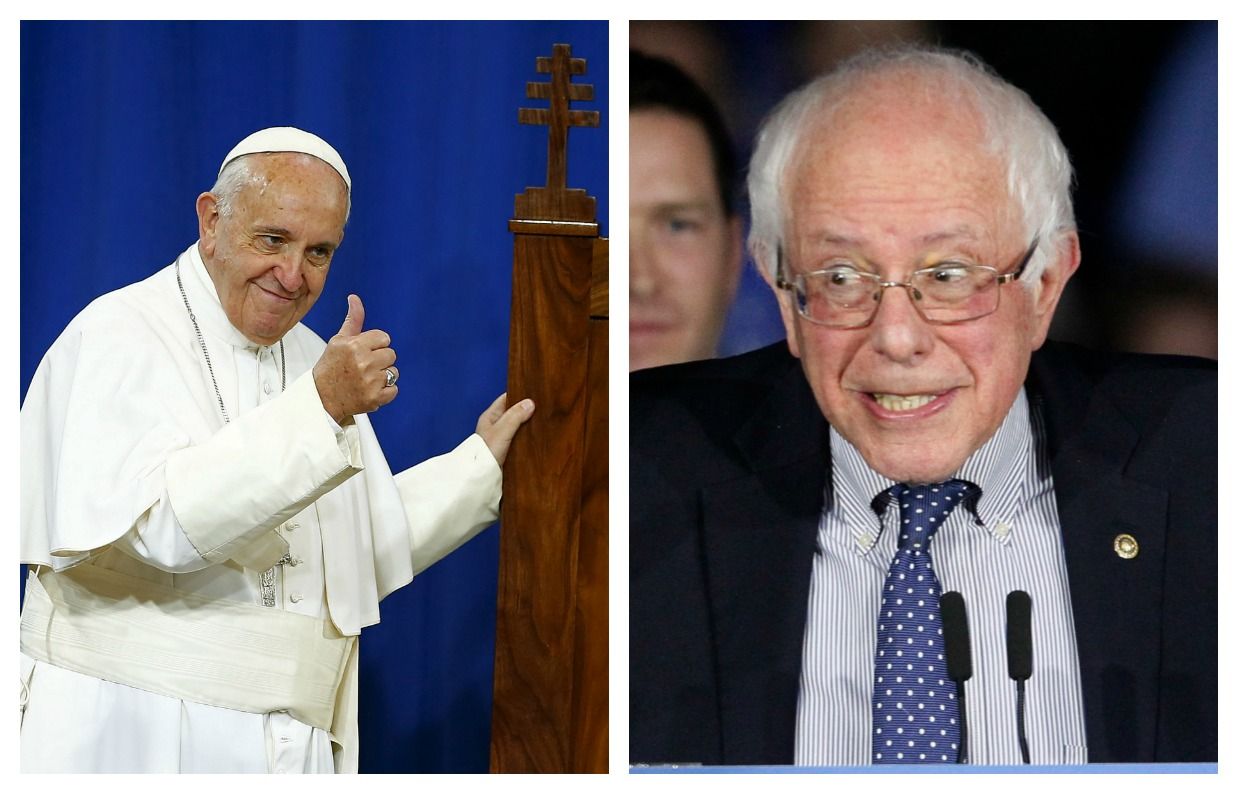 Democratic presidential contender Bernie Sanders will take a brief break from campaigning next week to speak at a Vatican conference on social, environmental and economic issues.
On Friday morning, the Sanders campaign announced it had accepted the Vatican's invitation to speak before the Pontifical Academy of Social Sciences.
The cantankerous Vermont independent, who is battling former Secretary of State Hillary Clinton to become the Democratic presidential nominee, will head to Rome shortly after his high-profile debate with Clinton in Brooklyn, New York, on April 14. Sanders will be the only elected U.S. official to speak, his campaign said.
"I am delighted to have been invited by the Vatican to a meeting on restoring social justice and environmental sustainability to the world economy. Pope Francis has made clear we must overcome the 'globalization of indifference' in order to reduce economic inequalities, stop financial corruption and protect the natural environment. That is our challenge in the United States and in the world," Sanders said in a statement.
Sanders often praises Pope Francis on the campaign trail, and of all the presidential candidates, his economic policies most closely align with those of the Vatican. "I think the Vatican has been aware of the fact that, in many respects, the pope's views and my views are very much related," Sanders told The Washington Post. "He has talked in an almost unprecedented way about the need to address income and wealth inequality, poverty and to combat the greed that we're seeing all over this world, which is doing so much harm to so many people."
The pope does not endorse politicians running for office, but given that Sanders is the only U.S. presidential contender invited to speak at the conference, it is hard not to read his invitation as Francis indicating his applause if not his preference.
In February, Republican front-runner Donald Trump publicly criticized the pope after Francis suggested anybody "who thinks only about building walls…is not Christian."