Bernie Sanders Won More Than Twice as Many Votes as All Republicans Combined in Vermont Senate Primary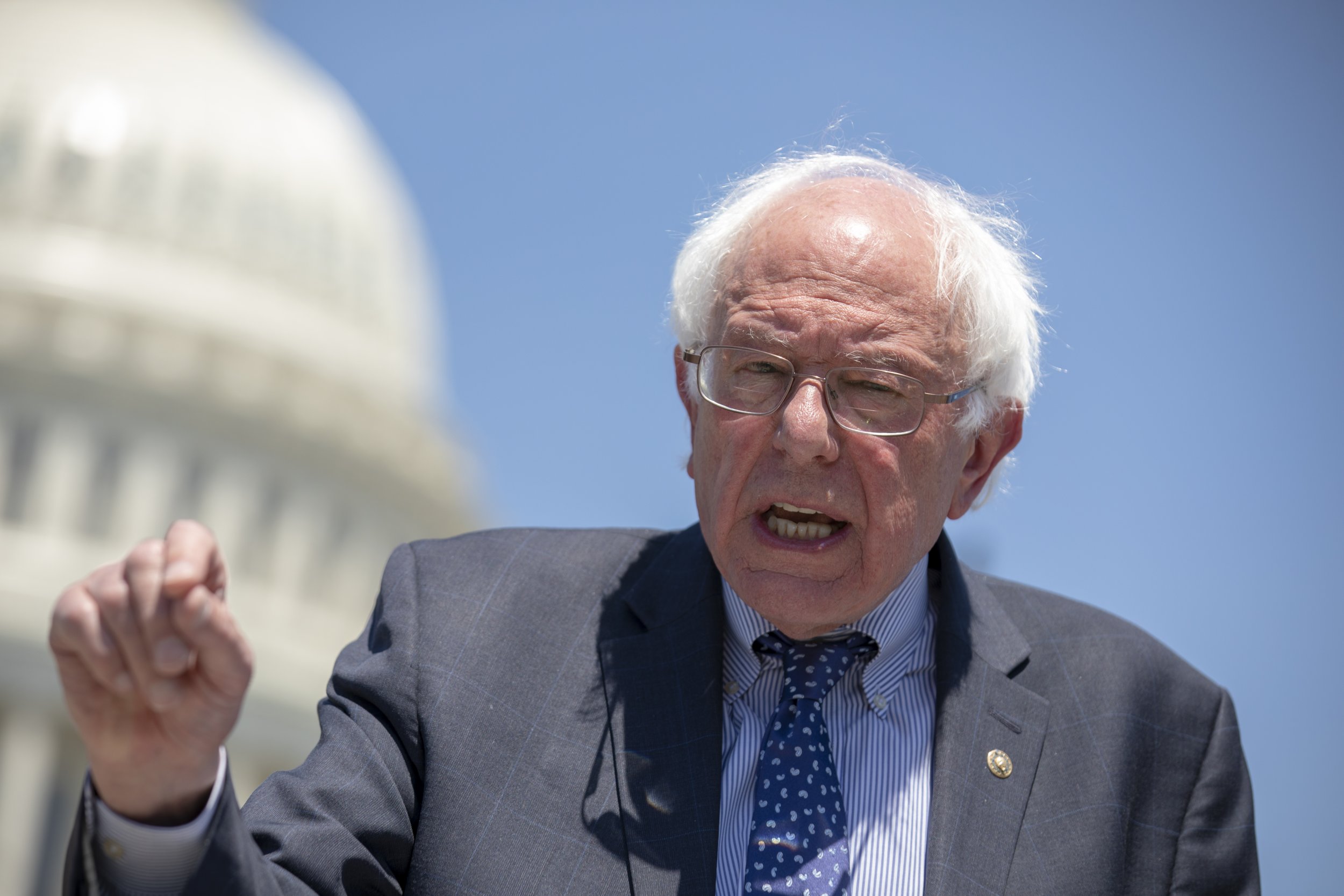 Senator Bernie Sanders, an independent who identifies as a Democratic-socialist, won Vermont's Democratic Senate primary by a landslide Tuesday evening. Sanders's margin of victory was so high that he won more than twice as many votes as all Republican primary candidates combined.
With 99 percent of Vermont precincts reporting, Sanders took 94.4 percent of all Democratic votes, with his opponent, Folasade Adeluola, receiving just 5.6 percent. The 2016 presidential hopeful garnered 63,474 votes compared to the 24,755 votes that all Republican candidates running for Senate won in their primary combined.
Sanders, however, will decline the Democratic nomination and instead run as an independent in the general election as he has done in his previous campaigns for Senate.
The Vermont Democratic Party is fine with this practice, spokesman Christopher Di Mezzo said in an email to the Huffington Post. "The Vermont Democratic Party has a strong, productive and close relationship with Senator Sanders," he wrote. "We are proud of his role as a leader in the US Senate Democratic Caucus, and as a powerful voice for Democratic values, issues and candidates."
Vermont state chairman Terje Anderson shared similar thoughts. "It's hard to explain to people from out of state how we've made peace with it as a party, how Bernie's made peace with it. We're on board," he told Politico of Sanders's repeated decision to run as a Democrat and then denounce his win.
But some critics say that Sanders intimidates other Democrats from running and that his ultimate intent makes the race unfair. His Democratic competitor, the relatively unknown Adeluola, said she ran with the intention of stopping Sanders from "waging war" with the Democratic party of Vermont.
Adeluola filed a formal complaint against Sanders with the Vermont Secretary of State's Office on Monday, arguing that her opponent wanted to "game" the election and wasn't a "true opponent."
"The regularity of Sanders infidelity to the Democrat party and the Vermont Primary process flies in the face of the clear intent of Vermont's constitutional demand that 'elections ought to be free and without corruption in electing officers to their government,'" she wrote in her complaint.
Adeluola called Sanders a "part-time Senator" on her official Facebook page, and pointed out that the 2020 presidential race will begin in earnest after November. She plans on running as an Independent in the general election and will continue to push the complaint she filed against Sanders forward.
"I welcome the Vermont Democratic Party's work to build bridges and not walls," Sanders said in a statement. "Let's fight for our children's future and not over labels."
Sanders is considered a Democratic frontrunner for the 2020 presidential election. A recent University of New Hampshire poll found that Sanders and Joe Biden lead the field with primary voters. Sanders, who will be 79 years old by the time of the 2020 election, has not said whether he will run again but does have an exploratory staff on hand.
This story has been updated to include further comment from Bernie Sanders's opponent, Folasade Adeluola .