'Felons for Bernie?' Fox News Guest Mocks Sanders's Call for Enhanced Voting Rights
Fox News has taken aim at Senator Bernie Sanders call to allow all Americans to vote, including convicted criminals, warning that the 2020 candidate wants "terrorists" to cast ballots with one guest asking sarcastically: "felons for Bernie?"
Speaking with CBN chief political correspondent David Brody on Wednesday morning, Fox News chief national correspondent Ed Henry said Sanders wants to "allow folks in prison, even terrorists to vote."
"What's the bumper sticker in 2020? Felons for Bernie? Seriously?" Brody responded, mocking the Independent from Vermont's proposal. "Basically he's for illegal immigrants coming into the country and he's OK with felons voting. And you've got Donald Trump in 2020 saying make America safe again, great again and all of that," he added.
During a CNN Town Hall on Monday evening, Sanders responded to a question about whether or not he supports the right of convicted felons to vote. "I think the right to vote is inherent to our democracy. Yes, even for terrible people," he answered.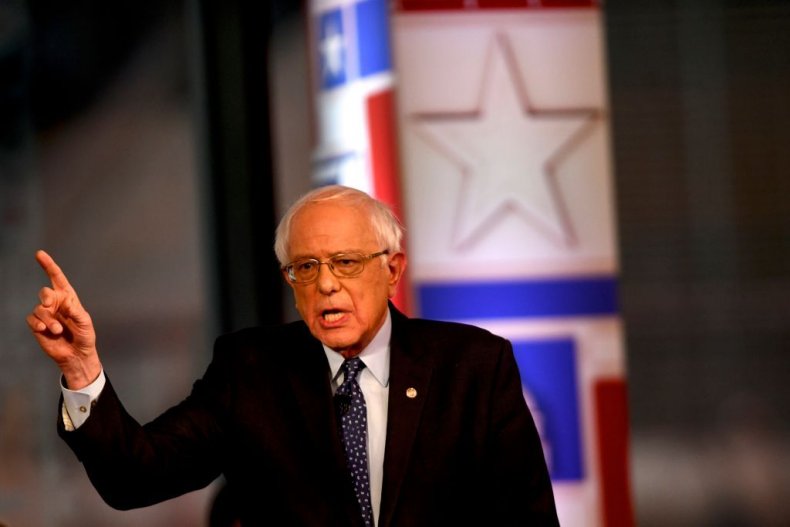 In a later segment, Fox & Friends played footage of the 2013 Boston Marathon Bombing to attack Sanders's proposal. The show also brought on a firefighter who responded to the terrorist attack and whose wife was one of the runners in the race. The guest, the International Association of Firefighters' Ed Kelly, called Sanders's suggestion "ridiculous."
"I think society has rules, and if you break those rules, we have consequences," Kelly said. "And one of those repercussions is you lose your rights, one of them being your right to vote." He argued that terrorists attack the "very fundamentals of Democracy" and asked why people like that should ever be allowed to vote.
CNN host and DailyMail.com editor-at-large Piers Morgan also appeared on Fox News's Tucker Carlson Tonight on Tuesday evening to lash out at the 2020 hopeful's suggestion, calling it "utter lunacy."
"I couldn't really believe what I was hearing. This is a guy, frontrunner as you said, to be the potential nominee for the Democratic Party to beat Donald Trump, that's their plan and what they want to do," Morgan said. "And their main selling point right now on a CNN Town Hall is they want the Boston Marathon bomber to be able to vote while he is in prison? While he is on death row?"
Vermont and Maine actually already allow convicted felons to vote, even while they are in prison. In 14 other states and in Washington, D.C. felons only lose their right to vote while they are incarcerated, but are allowed to cast ballots once again after they are released. There are 12 states where felons lose their right to vote indefinitely after they are convicted, and there are 22 states where convicted criminals cannot vote while incarcerated as well as for a set period of time after they are released.