Bernie Sanders Will Crash Walmart Shareholder Meeting to Advocate for Workers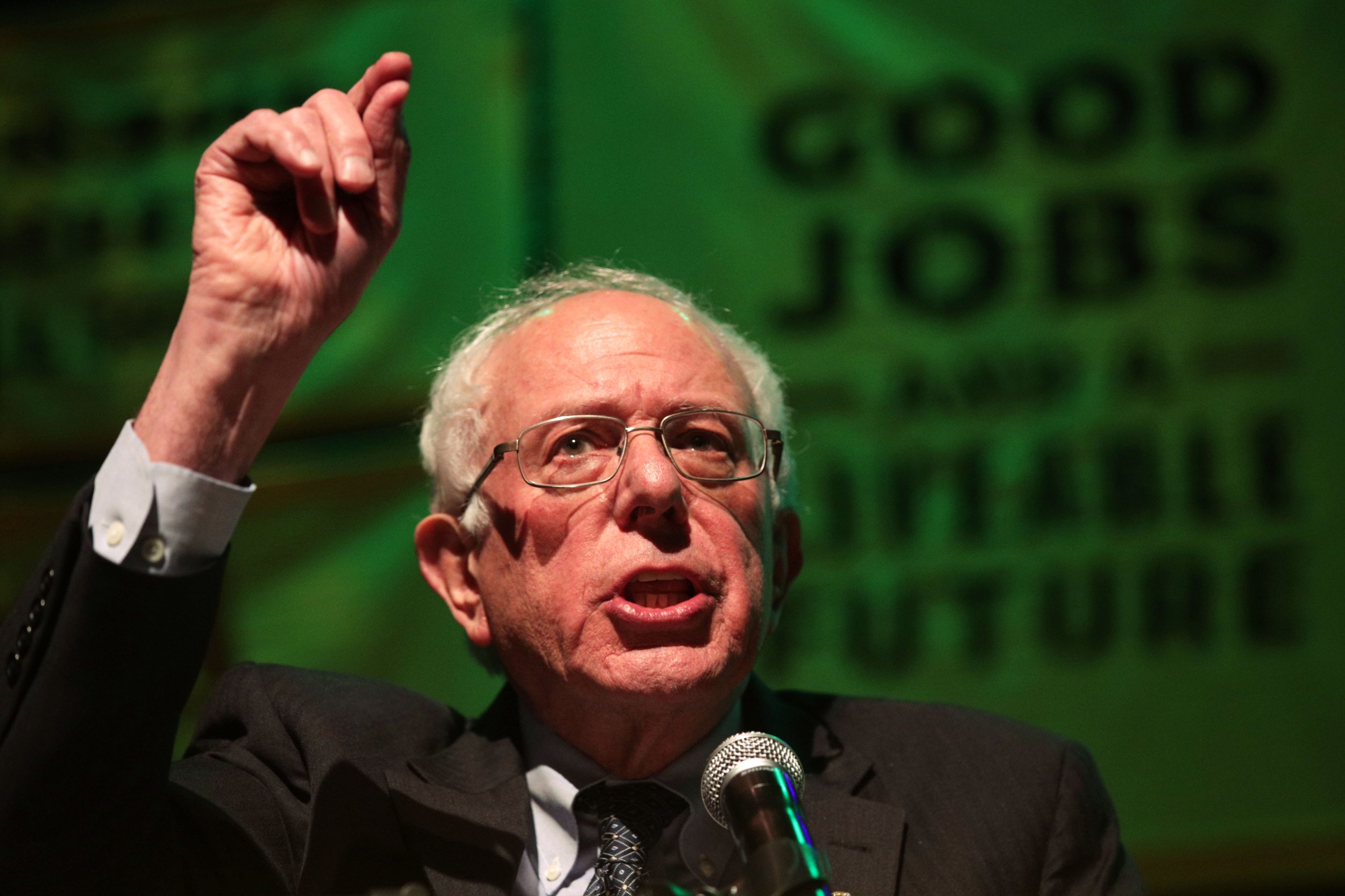 Bernie Sanders will attend the Walmart shareholder meeting this June to fight for the representation of the company's hourly workers.
The Vermont Senator and 2020 presidential candidate has said he will crash the annual meeting next month to introduce a shareholder proposal that gives hourly Walmart workers a seat on the board of directors of the giant retail company. Walmart currently employs about 1.5 million employees, the vast majority of which are hourly workers.
"These workers need and deserve a seat at the table," Sanders told The Washington Post. "If hourly workers at Walmart were well represented on its board, I doubt you would see the CEO of Walmart making over a thousand times more than its average worker."
Walmart's CEO, Doug McMillon, makes nearly $24 million a year, which is 1,076 times more than the average employee who earns just $22,000 each year. The twelve members of Walmart's board have all been chief executives and chairmen of major companies.
"At a time of deepening racial and economic divide and insecurity, hourly associates can guide a more fair, inclusive and equitable corporate ecosystem that bridges differences," said the official proposal, filed by Walmart employee and leader of workers' rights organization United for Respect, Cat Davis. Sanders will attend the event as a proxy for Davis.
Sanders, a democratic socialist, introduced legislation late last year to require Walmart to pay its workers higher wages and provide them with benefits. The Stop Walmart Act would ban large companies from purchasing back their own stock unless they pay all workers $15 an hour, give out seven days of sick leave annually and cap executive pay at 150 times the median employee wage.
"Walmart workers are sick and tired of being paid poverty wages, while [Walmart's founders] the Walton family is worth over $170 billion," Sanders said in a tweet on Tuesday. "I'm honored to have been invited by Walmart workers to demand they have a seat on the company's board."
The meeting will take place in Bentonville, Arkansas, on June 5. Celebrities often attend and perform at the shareholder event, but Sanders' appearance will likely not be welcomed nearly as much by Walmart executives.
"We're proud of the fact that 75 percent of our U.S. management associates began their career as frontline hourly associates," Walmart said in a statement. "If Senator Sanders attends, we hope he will approach his visit not as a campaign stop, but as a constructive opportunity to learn about the many ways we're working to provide increased economic opportunity, mobility and benefits to our associates—as well as our widely recognized leadership on environmental sustainability."
Sanders' proposal to Walmart is unlikely to pass. Shareholders have never voted in favor of an employee proposal.