Bernie Sanders Will Open the Women's Convention and Some People Aren't Happy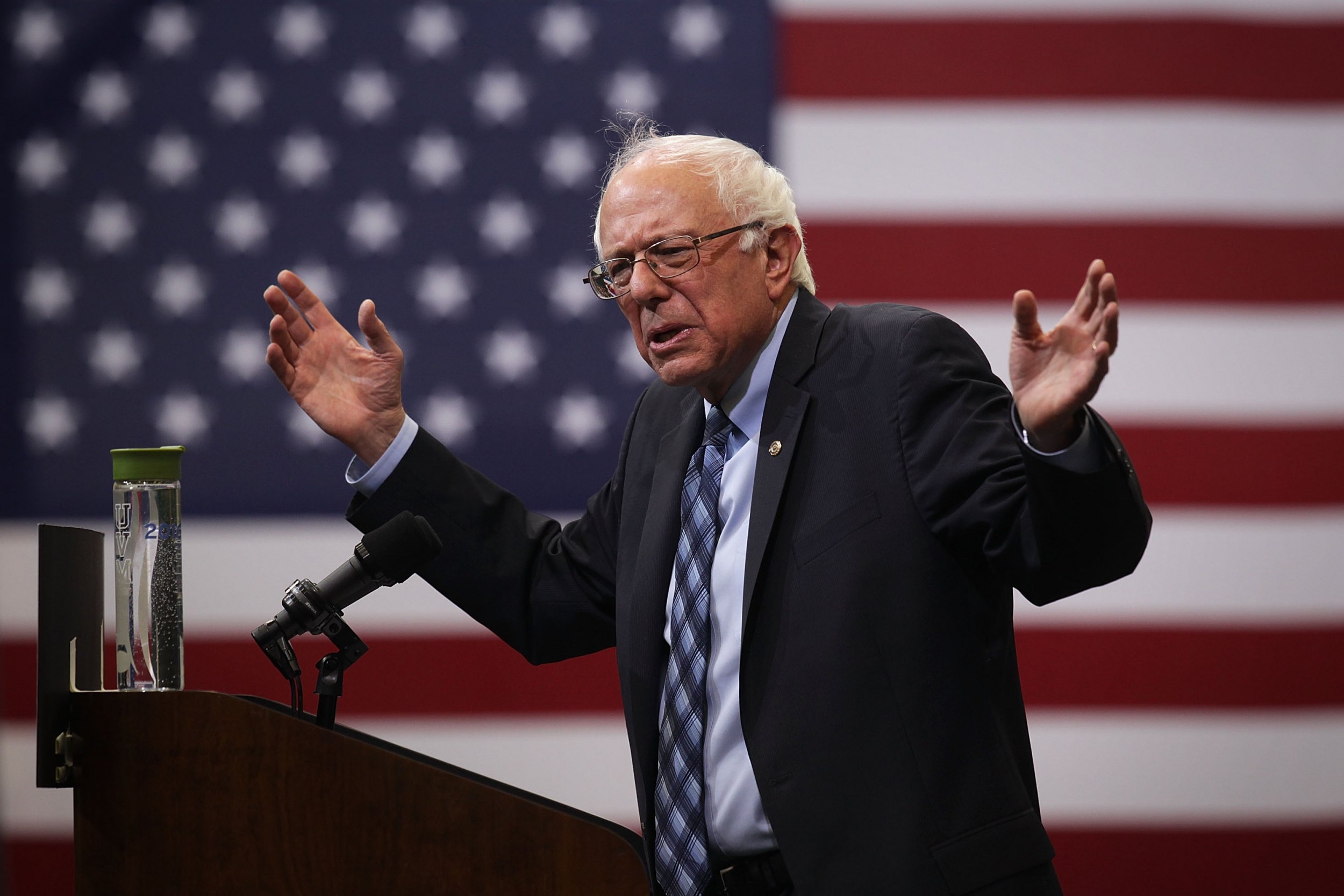 The Women's March on January 21 was possibly the largest single-day demonstration in U.S. history, with up to 5.25 million people taking part across the country. The movement is seeking to build on that legacy by hosting its maiden convention in Detroit later in October.
But the choice of Vermont Senator Bernie Sanders as the lead speaker at the convention has sparked criticism from commentators, who suggested that a woman should have opened the event.
The participation of Sanders—who unsuccessfully challenged Hillary Clinton for the Democratic presidential nomination in 2016—was confirmed by the Women's March on Thursday. Sanders is due to deliver the opening night address of the three-day conference on October 27.
"I'm honored to join the women at the front lines of our struggle for economic, social, racial and environmental justice," said Sanders in a statement reported by the Detroit Free Press.
Tamika Mallory, one of the co-founders of the Women's March, told the Free Press that Sanders was "probably one of the most powerful U.S. senators" on the progressive issues that the Women's March movement stands for.
"He really is in line with the principles of the Women's March," said Mallory.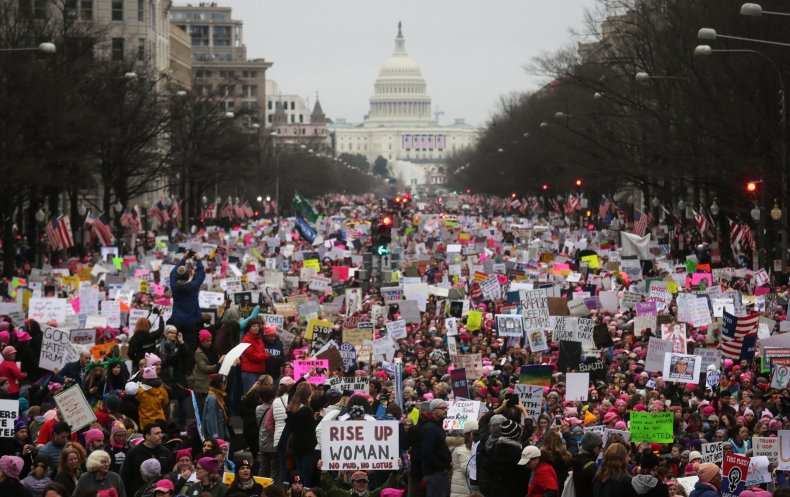 But the news provoked some negative reactions on social media. Many commentators pointed out that the symbolism of a white man opening the conference—the first national women's convention in 40 years—undermined the goals of the Women's March.
While Sanders has said he is "very proud" of his voting record on women's issues, Clinton accused him of sexism on several occasions during the Democratic primary campaign.
At a 2015 Democratic debate hosted by CNN, Sanders said: "As a senator from a rural state, what I can tell Secretary Clinton, that all the shouting in the world is not going to do what I would hope all of us want, and that is keep guns out of the hands of people who should not have those guns and end this horrible violence that we are seeing."
Clinton later responded to Sanders's statement, saying: "I've been told to stop, and, I quote, 'shouting about gun violence.' Well, first of all, I'm not shouting. It's just, when women talk, some people think we're shouting." Sanders denied that his comments were sexist.
Read more: Bernie Sanders is the most popular U.S. politician, even as some blame him for Clinton's loss
In her 2017 book on the election, What Happened, Clinton also accused a segment of Sanders's backers—known as the Bernie Bros—of "harassing my supporters" on social media. "It got ugly and more than a little sexist," wrote Clinton.
The term Bernie Bro was coined in an October 2015 article in The Atlantic, which described Bernie Bros as "very male" as well as "white; well-educated; middle-class (or, delicately, 'upper middle-class'); and aware of NPR podcasts and jangly bearded bands." It was used to describe a segment of Sanders's supporters who trolled Clinton fans on social media, often with sexist messages and memes.
Sanders disavowed sexism among his supporters during a CNN interview in February 2016, saying: "We don't want that crap.... Anybody who is supporting things is doing sexist things—we don't want them, I don't want them, that is not what this campaign is about."
The independent senator does enjoy broad appeal among Americans on the whole: A Harvard-Harris poll of more than 2,000 voters in August found that 54 percent had a favorable view of Sanders, making him the most popular politician surveyed, ahead of Vice President Mike Pence, Clinton and President Donald Trump.
Mallory, the Women's March co-founder, defended the choice of Sanders as lead speaker, saying the convention "ought to have more than just women."
"People want to hear from the leadership from within our government who can give us some insight about what's happening...so we can know what we need to do to be able to organize," said Mallory.