Is Bernie Sanders's New Year's Resolution Hinting at a 2020 Presidential Run?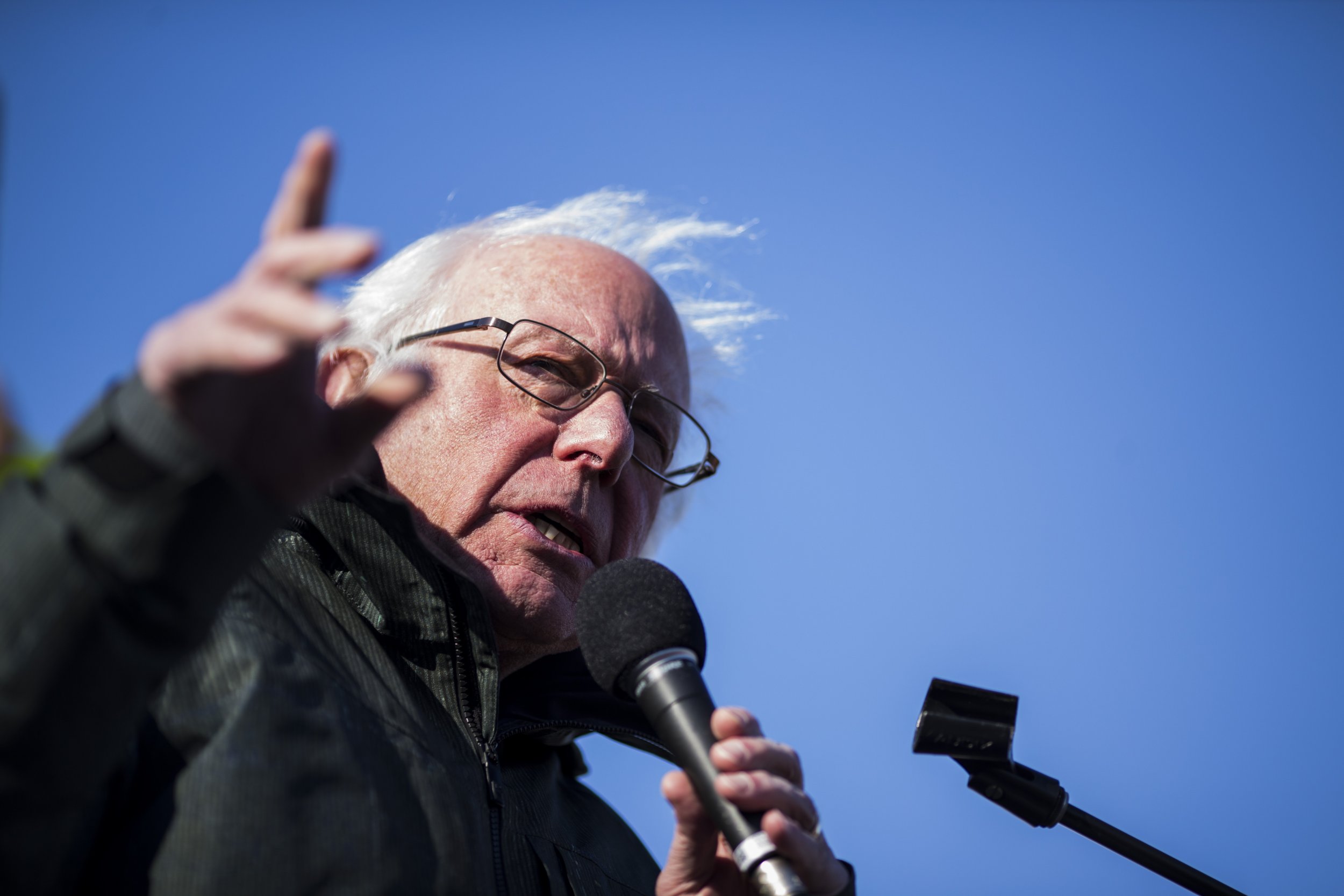 Senator Bernie Sanders (D-Vt.) is gearing up for a battle against President Donald Trump in 2018—and, some speculate, in 2020.
On Sunday night, the 2016 presidential hopeful shared his New Year's resolution on Twitter, writing of his intentions to redouble efforts to defeat Trump and his agenda.
"Here is a New Year's Resolution I hope you will share with me," Sanders wrote on Twitter Sunday night. "In 2018, we will not only intensify the struggle against Trumpism, we will increase our efforts to spread the progressive vision in every corner of the land."
With midterm elections looming, Democrats are largely focused on reclaiming control of Congress in November, when they'll have to gain three seats in the Senate and 24 in the House. Democrats seem to be in a better position to do so after unexpected victories in Virginia, where Democrat Ralph Northam beat his Republican opponent Ed Gillepsie for the governorship, and in Alabama, where Democrat Doug Jones beat Republican Roy Moore for Attorney General Jeff Sessions' former Senate seat.
In order to sustain their momentum, Democrats have continued to use Trump to their advantage, banking on voters' outrage against him to bring them out to the polls and vote blue. Some of Trump's most outspoken opponents on Capitol Hill have been Democratic lawmakers, like Sanders, who are rumored 2020 presidential contenders.
Sanders called last month for the president to resign over more than a dozen allegations of sexual misconduct against him, joining colleagues like Senators Kamala Harris (D-Calif.), Kirsten Gillibrand (D-N.Y.), Cory Booker (D-N.J.) and Jeff Merkley (D-Ore.), all of whom have been the subject of suspected 2020 runs.
Trump himself has predicted that Sanders will run against him in his bid for re-election, "even if he's in a wheelchair."
Sanders has recently taken on a more prominent leadership role in the Democratic Party, though he's a registered independent. According to a November report from Politico, Sanders has been developing relationships to discuss international policy and leading outreach within the party, two moves some say could point to plans for another presidential campaign.
"He is now in a very different position than he's ever been in before. He's just stepping into the role," Sanders's senior adviser Ari Rabin-Havt told Politico. "Let's be clear: He's in charge of outreach for the caucus. So when people say he's doing a better job of reaching out? Well, yeah, he's doing his job. This is a new phase of his career."