Bernie Sanders Defends Israel, Slams Saudi Arabia and Other Middle Eastern Nations for Human Rights Violations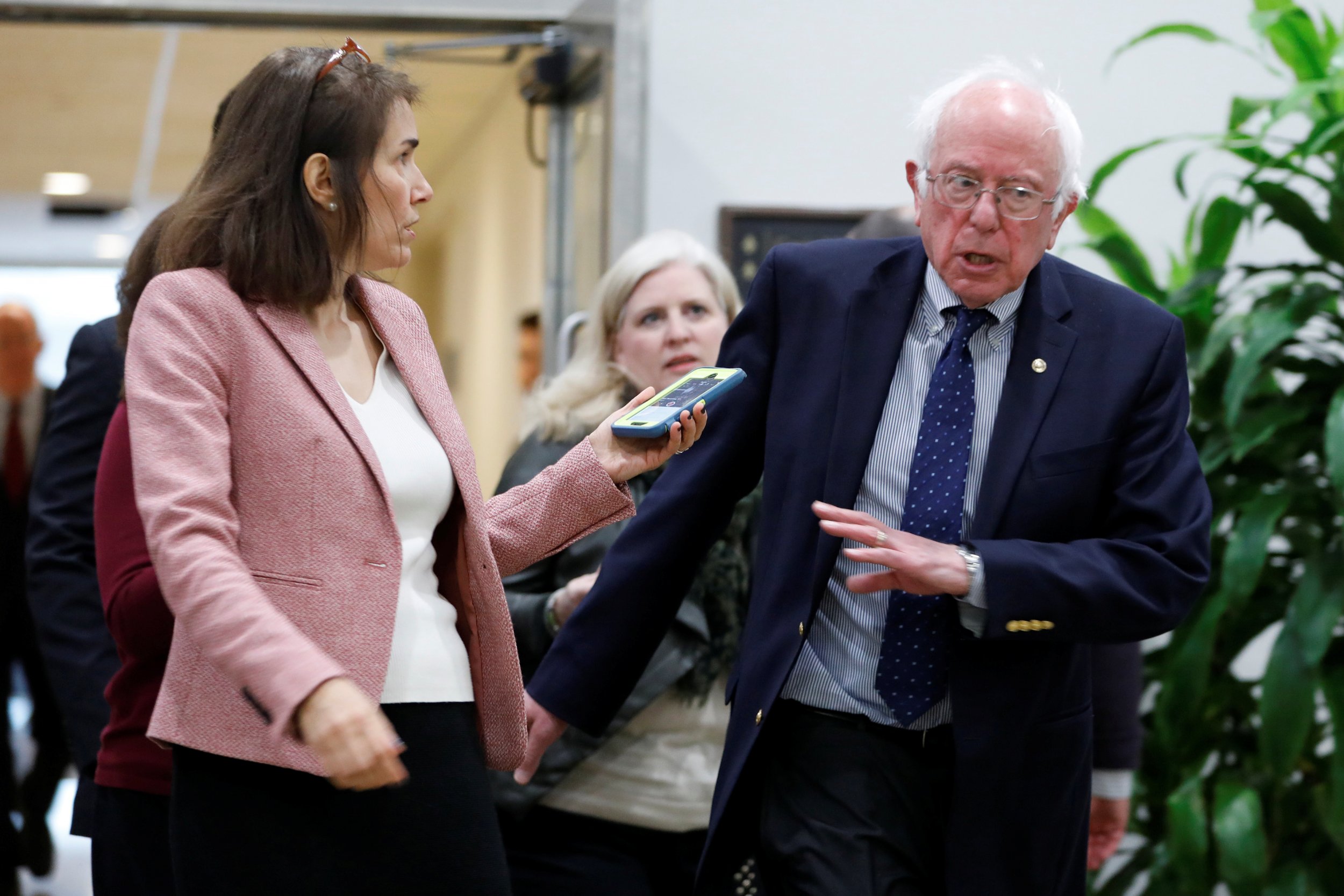 Democratic Senator Bernie Sanders called out critics of Israel's alleged human rights violations this week, noting that other Middle Eastern countries, like Saudi Arabia, Syria and Egypt, don't receive similar attention for their mistreatment of women and prisoners. The former presidential candidate also defended Israel's existence as well as the long-disputed two-state solution to the ongoing territorial conflict between Israel and the Palestinians.
Sanders was asked during an interview with Al-Jazeera Wednesday if he was "shielding" Israel from criticism, but he insisted that while Israel does have "problems," other nations' treatment of women, such as in Saudi Arabia, should also come under the microscope in much the same way. Sanders, who is Jewish, signed a letter sent by the U.S. Senate last week to United Nations Secretary-General António Guterres calling for equal treatment of Israel at the international body.
"To see Israel attacked over and over again for human rights violations which may be true, when you have countries like Saudi Arabia or Syria, Saudi Arabia—I'm not quite sure if a woman can even drive a car today," Sanders said, according to The Jerusalem Post.
"So I think the thrust of that letter is not to say that Israel does not have human rights issues—it does—but to say how come it's only Israel when you have other countries where women are treated as third-class citizens, where in Egypt, I don't know how many thousands of people now lingering in jail. So that's the point of that, not to defend Israel but to say, Why only Israel? You want to talk about human rights, let's talk about human rights," Sanders added.
Human rights organization Amnesty International stated in its 2016-17 report that Israel had unlawfully killed Palestinian civilians, detained thousands, used torture on those detained and promoted illegal settlements in the West Bank while blockading the Gaza Strip. The group also accused Saudi Arabia of torture and detention of government critics, and of denying citizens such rights as freedom of expression and assembly.
Neither country received a high overall mark in the Cato Institute's Human Freedom Index from last year. Israel fell four spots to No. 52, while Saudi Arabia remained stagnant at No. 144, with a score of 3.66 out of 10 for personal freedoms.
Sanders's criticism comes as King Salman of Saudi Arabia provided a directive Thursday that would allow women to access government services without the permission of a male relative. The measure challenged the country's guardianship system that forbids women from marrying or renting an apartment, among many other activities, unless a male relative grants permission.