Bernie Sanders Says Donald Trump Thinks Like 'Authoritarian Types' on Immigrants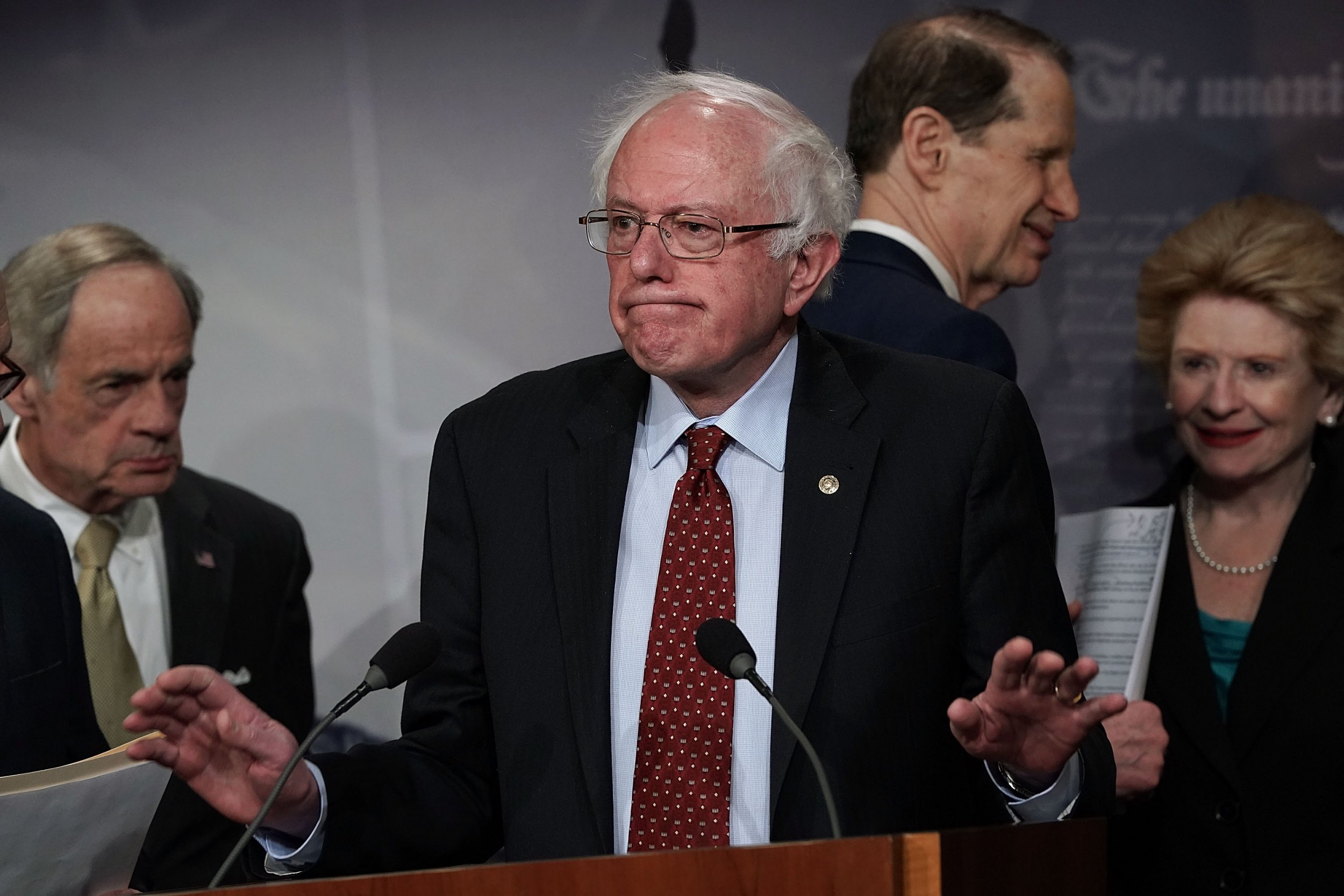 President Donald Trump "thinks" like an authoritarian when it comes to illegal immigration and policy, similar to European leaders who intentionally stoke anti-immigrant fervor in order to lure voters, U.S. Senator Bernie Sanders said Wednesday.
Sanders's comments came mere hours after Trump's decision to sign an executive order that would stop separating immigrant families at the U.S. southern border under the administration's "zero-tolerance" policy.
"He thinks as authoritarian types all over Europe believe, that if you foment anger against immigrants and show how strong and tough you are on those little children, that it will get you votes in elections," Sanders told CNN.
Sanders was likely referring to anti-immigrant candidates and leaders in Britain, Germany, France and Italy, which have each seen rising tensions among conservatives angered by an influx of refugees and immigrants.
While the order has been labeled as Trump retreating from his hardline stances on immigration, the president still claimed his administration would be "tough" on illegal entries while speaking at a rally in Minnesota Wednesday night.
Trump's order, however, did not address the more than 2,000 immigrant children taken from their parents at the border over the last six weeks, since Attorney General Jeff Sessions announced the Justice Department's policy change in prosecuting immigrants who illegally crossed the border.
Sanders panned the president for his attempt to take credit for helping immigrant families after his administration was responsible for the separations from the very beginning.
"The idea of tearing little children from the arms of their parents, putting them into detention cages, and then making a big deal about an executive order which may do absolutely nothing for these 2,300 children is literally beyond belief," Sanders said. "Clearly, he sees from his political perspective that being anti-immigrant is a winner for him politically. I don't think it is but that's his logic. And he will continue to mount a very strong anti-immigrant effort."
While Trump's use of anti-immigrant verbiage and cries for a massive wall to prevent illegal entries helped him claim the White House, recent polling indicates a strong majority of Americans were opposed to breaking up families at the border.
Overall, 66 percent of voters were against separating children from their parents at the border, with 27 percent for the policy, according to a Quinnipiac University poll released Monday.
A majority of Republican voters, 55 percent, supported the policy compared to 35 percent who did not.