Bernie Sanders Says Nissan Running 'Vicious and Illegal' Anti-Union Campaign Against Factory Workers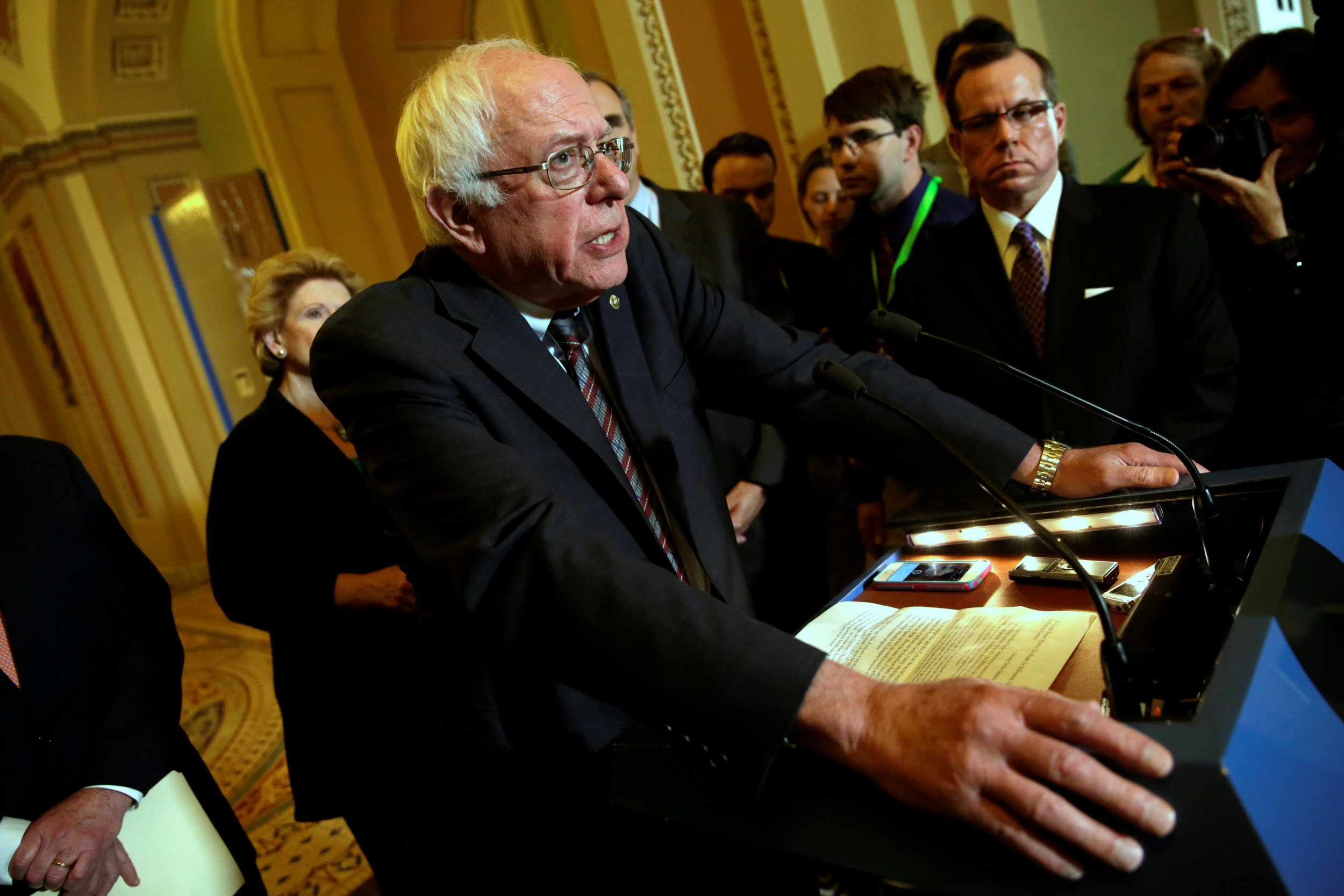 U.S. Senator Bernie Sanders is accusing global carmaker Nissan of running a historically "vicious and illegal" anti-union campaign as it battles with workers at its Mississippi plant over wages, safety and pensions.
Invoking the civil rights icon Martin Luther King Jr., the Vermont lawmaker wrote in an op-ed for The Guardian published Thursday that he fully backs the attempts of more than 3,500 employees at Nissan's assembly factory in Canton, Mississippi, hoping to link up with the United Auto Workers. The vote is scheduled for Thursday and Friday.
The plant has been accused by some workers of discriminating against African American employees, who make up a majority of the plant's workforce.
"The truth is Nissan is an all-too-familiar story of how greedy corporations divide and conquer working people," Sanders wrote. "The company has brought in large numbers of contract employees and paid them less than they paid full-timers for the same work—an old trick for driving down everyone's wages. The company is also telling those undecided about the union that their pro-union co-workers would cost them their jobs."
Sanders cited accusations of supervisors holding meetings with workers as a means of interrogation, as well as disparaging the UAW and even playing anti-union videos in breakrooms.
"This could go down as one of the most vicious, and illegal, anti-union crusades in decades," he wrote. "Workers should never have to endure this type of threatening campaign or walk through a minefield just to vote for a union. "
Nissan has denied using intimidation tactics.
According to Sanders, corporations like Nissan take advantage of poorer states like Mississippi, which has 30 percent of children living in poverty and an average weekly wage of $727.
However, the plant is somewhat divided over the issue as the voting takes place. Some workers have claimed discrimination to be a factor at the plant, but others point to an improvement in the African-American community since Nissan opened the plant in 2003.
"Black people are doing much better here since Nissan came," 52-year-old Tony Jacobson, who is black and has worked at the plant since it opened, told Reuters. "I'm trying to save our livelihoods, I don't want Canton to be like Detroit."
Becoming "like Detroit" is another issue that hangs in the balance for the UAW. The union, which has struggled to add membership, is facing negotiations with Detroit's Big Three carmakers in 2019, and a defeat in Canton could hinder the long-term goal of uniting autoworkers in the South.