Trump Loves Starburst, But Just the Red and Pink Ones, Says House Majority Leader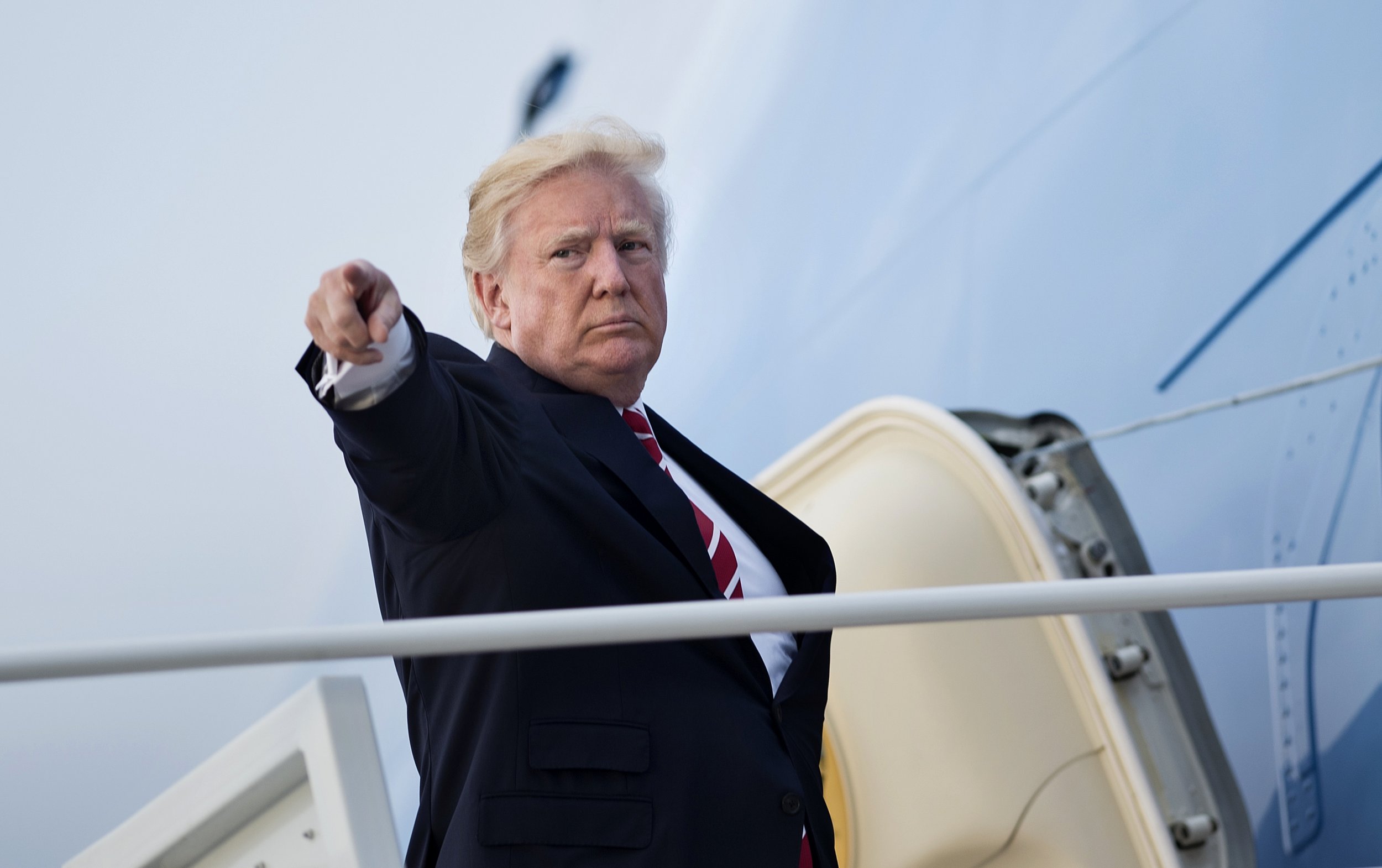 It's no secret that President Donald Trump loves McDonald's. So it should come as no surprise that one of his favorite sweets is also processed junk food: Starburst, but only the pink and red ones.
House Majority Leader Kevin McCarthy (R-California) learned about Trump's love of Starburst last fall when he was alone with the president in his suite aboard Air Force One. "We're there, having a little dessert, and he offers me some. Just the red and the pink," McCarthy told The Washington Post in a report published Monday. "A bit later, a couple of his aides saw me with those colors and told me, 'Those are the president's favorites.'"
McCarthy discovered the president's preference on an October 4 flight from Las Vegas after visiting victims of the deadliest mass shooting in modern U.S. history. "It was the end of an emotional day," McCarthy said. "We were unwinding."
Days later, the House Majority Leader bought Starburst packs and asked a staffer to place only the two flavors Trump liked in a jar as a gift to him.
But it may have taken more than the right flavors for Trump to eat the Starburst in the jar—he may have wanted to ensure they hadn't come from a store whose employees knew the candies were destined for the president.
According to Michael Wolff's recently released book Fire and Fury: Inside the Trump White House, Trump has a longtime fear of being poisoned. That's "one reason why he liked to eat at McDonald's—nobody knew he was coming and the food was safely premade," the book states.
Trump's obsession with McDonald's—or only a fraction of the Starburst flavor rainbow—apparently has not caught up to him. A White House physician on Friday reported on Friday that the 71-year-old president "is in excellent health."
The statement did not detail the president's cholesterol levels, weight, or blood pressure.