The Best 1960s Movies, According to Critics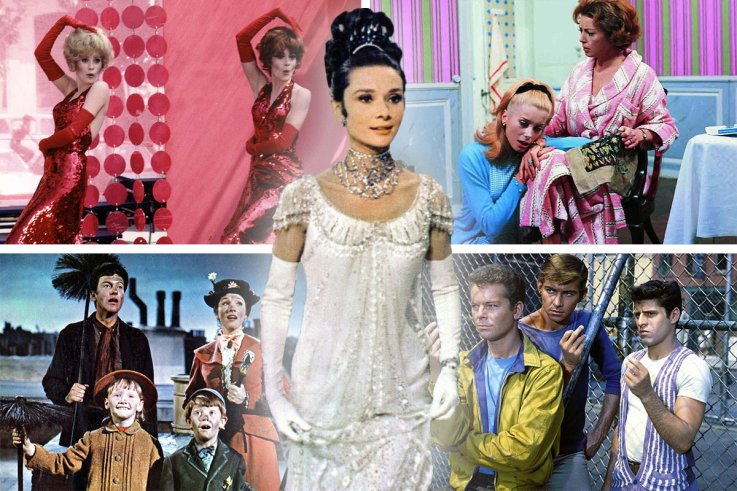 The 1960s were a decade of change, and nowhere is that more apparent than in the movies from the time.
French New Wave directors' fast-moving, ambiguous films rebelled against the stuffy movies from yesteryear. Classics such as Jean Luc Godard's Breathless served as a call to arms for a burgeoning youth culture.
The rest of Europe was restless too. A Hard Day's Night, starring hot new band The Beatles, served as an irreverent and invigorating peep into the glamorous lifestyle of the new wave of pop culture icons. Italian cinema had its moment too, thanks to Antonioni's L'Avventura and Fellini's La Dolce Vita.
Over in America, Westerns galloped onwards into the decade, oblivious to the changes around them. Yet innovation was happening too—Alfred Hitchcock released his genre-defining Psycho in 1960, completely reinventing the horror movie.
The Cold War still loomed over everything, but attitudes had changed. Instead of cringing at the idea of a post-apocalyptic future, Dr. Strangelove laughed at it, breaking the spell of fear and revealing the absurdity of the arms race.
It was a vintage debut decade for Bond movies, too. We were introduced to one of his most memorable adversaries, Auric Goldfinger, as well as his most memorable lover, the white-bikini'd Honey Ryder.
Although it felt slightly dated in the age of sex and rebellion, Disney had a fairly good decade, releasing the musical Mary Poppins and the animation 101 Dalmatians, both of which remain staple childhood movies to this day.
A number of movies made transcended their age to become all-time masterpieces. While it's a travesty that Roman Polanski was able to evade punishment for his later sex abuse crime, two of his 1960s movies, Repulsion and Rosemary's Baby, have stood the test of time and remain brilliant kino.
Rotten Tomatoes, the film aggregation website, has created a score for every movie of the 1960s. By using their weighted average mark for every review each film has received, we've created a list of the 50 most critically acclaimed movies of the decade that received at least 40 reviews.
From a young woman's painful mental breakdown to uncovering a government conspiracy, these are the best movies of the 1960s.