The Best 1970s Movies, According to Critics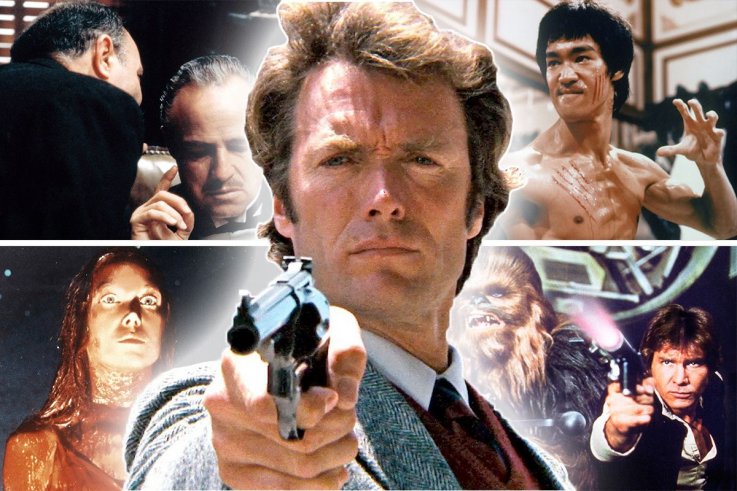 The 1970s were a special decade in cinema. Filmmakers were breaking out of the formulaic rigours of the studio system, drawing from the avant garde underground to pioneer New Hollywood independent filmmaking.
At the same time, social mores were relaxing, giving filmmakers the opportunity to tackle a wider scope of taboo topics. The result was an enormously creative decade, which has produced some of the most rich and ambitious films of all time.
These American auteurs—including Francis Ford Coppola, Martin Scorsese and Terrence Malik—would dominate not only the decade but the century to come.
Critic Robert Ebert once said Scorsese's Mean Streets , in which the director depicts the working-class underworld using the epic visuals of Renaissance art, is "one of the source points of modern movies."
Terrence Malik releases movies sporadically to this day, but the DNA of his poetic, dreamlike style can also be found in movies by so many of today's filmmakers, from Paul Thomas Anderson to JJ Abrams.
European arthouse cinema of the time was also strong, with Rainer Werner Fassbinder, Luis Buñuel and Werner Herzog all reaching new heights.
Although characterised by the idiosyncratic, sepia-toned New Wave, the 1970s were also influential in terms of the box office economy. Smash hits such as Steven Spielberg's Jaws in 1975, and the first Star Wars installment in 1977, redefined the blockbuster, raising the game for buck-chasing studio producers.
Rotten Tomatoes, the movie review aggregation site, has a score for every movie made during the decade. The score is created by finding a weighted average mark from every review it has been given. We've compiled their data to make a list of the top 50 movies of the decade.
From a candy-colored, nightmarish fairytale to a story of betrayal in fascist Italy, these are the best movies made during the 1970s.