The Best 1980s Movies, According to Critics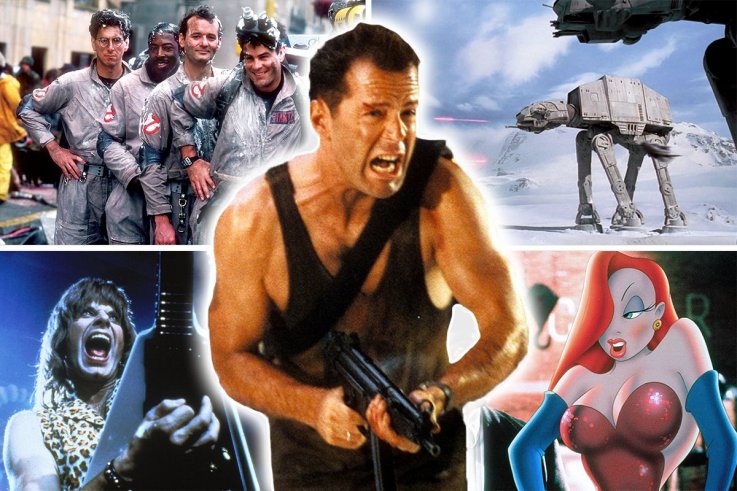 It's hedonistic. Futuristic. Action-packed. And for some reason, smoke machines are everywhere. It can't be any other era than the 1980s, the decade when movies shrugged off the serious Seventies and threw itself hell-for-leather into having fun.
Not many decades inspire such cinematic nostalgia—perhaps because the 80s produced so many classic teen and children's movies. Leading the pack is in terms of influence is E.T. The Extra-Terrestrial. Its atmosphere of supernatural darkness in small-town America was lovingly recreated in 2016 by the smash hit series Stranger Things.
This idea of magic and darkness in the suburbs was something of a theme for the decade. Back to the Future, A Nightmare on Elm Street, Ghostbusters and Big also featured supernatural powers encroaching on ordinary existence.
However, the decade is probably best remembered for its big, beefy action movies. Arnold Schwarzenegger became the decade's vision of alpha masculinity after he cut his teeth in The Terminator, with Bruce Willis in Die Hard hot on his heels.
It was a vintage decade for comedies too. The mock-rockumentary This Is Spinal Tap remains endlessly quotable, as does the endlessly silly disaster spoof Airplane! and John Waters' Hairspray.
There was some serious work too. Wim Wenders' Wings of Desire, in which invisible angels watch over Berlin, manages to defy the era with its black-and-white gravitas, while Steven Soderbergh's Sex, Lies, and Videotape kickstarted the 1990s indie movie craze.
But what the 80s was best at was pure, entertaining schlock—think Evil Dead (both one and two), Repo Man, Midnight Run and Risky Business.
But which movie of the decade can claim to be the very best? Rotten Tomatoes, the movie review aggregation website, has an average weighted score for each film of the decade, created from critic reviews.
We've listed the top 50 highest-scoring movies of the decade, all of which pulled in 40 or more reviews. From action flicks to comedies, these are the best of the 80s.