The Best 2020 Amazon Prime Day Laptop Deals
The best Amazon Prime Day 2020 laptop deals include significant discounts on the MacBook Pro, MacBook Air, Microsoft Surface and Chromebooks.
We've found the best Amazon Prime Day 2020 deals on laptops and Chromebooks. We will be adding more to the list as new deals go live throughout Prime Day 2020.
Prime Day starts on October 13 and runs through October 14. This page lets you browse all the laptop deals and you can also check out the computer and accessories Lightning Deals for limited-time deals.
If you want to increase your savings, use these offers to get up to $160 in free credit for Amazon Prime Day 2020.
Is Amazon Prime Day a Good Time to Buy a Laptop?
Amazon Prime Day is a popular day to buy laptops and Chromebooks. In 2019 Amazon sold over 100,000 laptops during Prime Day. We are already seeing good deals on popular models, and we expect to see more on Tuesday.
The holiday shopping season is a good time to look for laptop deals in general, and with Prime Day later than usual, we anticipate seeing more laptop deals and more significant discounts.
Students should make sure to compare the Prime Day laptop deals to student discounts to make sure any limited-time deals are good.
If you are browsing the limited time 2020 Prime Day laptop deals that appear as Lightning deals, you should add the item to your cart and then research the price.
Any of the laptops and Chromebooks on our list is worth buying. We look at the overall value, how new the device is and how often we see discounts like this.
Best 2020 Amazon Prime Day Laptop Deals
From Windows to Mac and Chromebook, we have a collection of 2020 Amazon Prime Day deals that offer hundreds in savings on some of our favorite laptops and Chromebooks.
16-inch MacBook Pro—$2,099 (Save $300)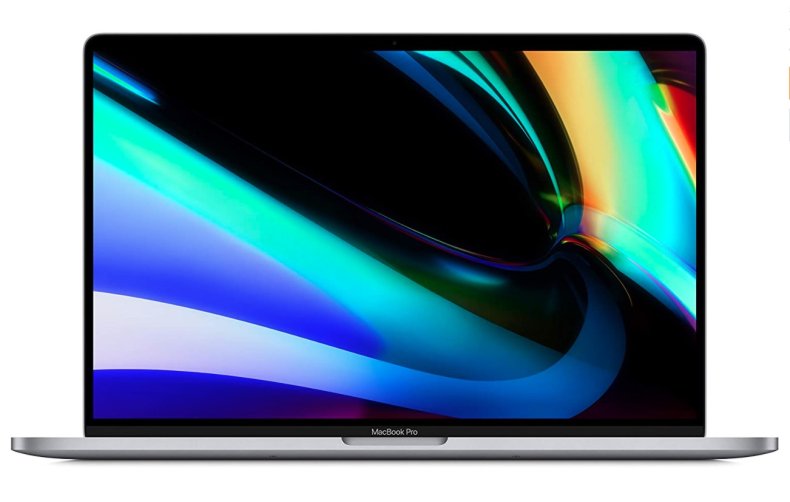 The newest 16-inch MacBook Pro is on sale at Amazon in this early Prime Day deal that takes $300 off the entry-level model and $350 off a model with higher specs. The $2,099 MacBook Pro includes a 16-inch Retina Display, ninth generation Intel Core i7 processor (six cores), 512GB of storage and 16GB of RAM. This is a well-equipped model that meets the needs of many professionals, students and home users.
See the 16-inch MacBook Pro deals at Amazon.
Dell XPS 13 7390—$1,402.49 (Save $397.50)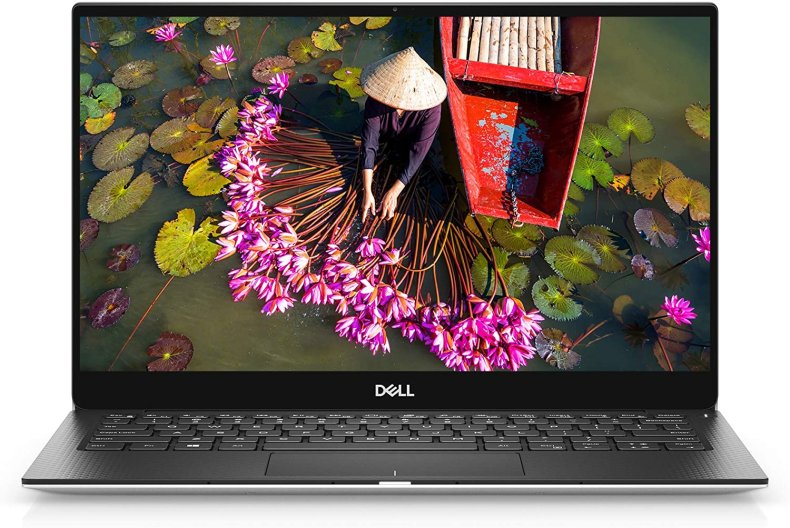 The Dell XPS 13 7390 is the latest model with an Intel 10th Gen Core i7 processor, 16GB Ram, and 1TB SSD storage. This laptop features a beautiful 13.3-inch 4K touch screen with small bezels, which keeps the overall size of the laptop well under that of a traditional 13-inch laptop. We also love the Dell Mobile Connect feature that lets you connect your phone to the Dell XPS 13 to make calls, text and get notifications.
See the Dell XPS 13 deal at Amazon.
MacBook Air—$1,199.99 (Save $99.01)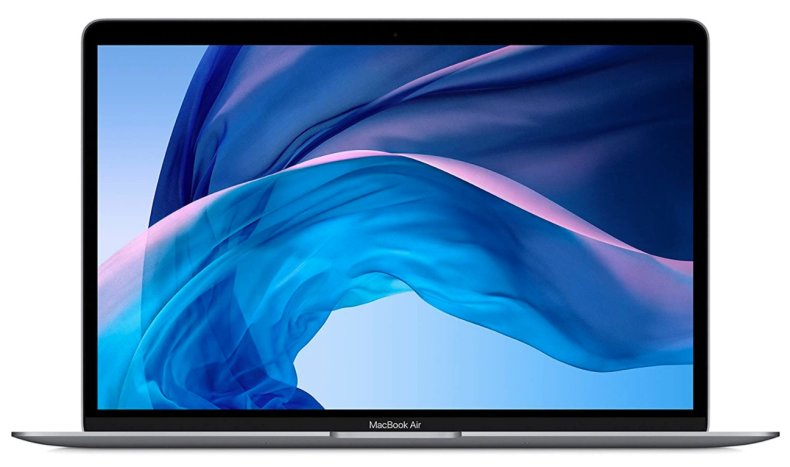 The MacBook Air isn't on sale as often as MacBook Pro models, and right now, you can save almost $100 on the higher-end MacBook Air. This is the 2020 model with an improved keyboard, Touch ID, 10th generation Intel Core i5 processor, 8GB RAM, 512GB SSD storage and a 13.3-inch Retina Display. This is an excellent laptop for students and mobile users.
You can save $50 on the entry-level MacBook Air today, but we could see a bigger deal on Tuesday.
See the MacBook Air deals at Amazon.
Microsoft Surface Pro 7—$779.95 (Save $119.05)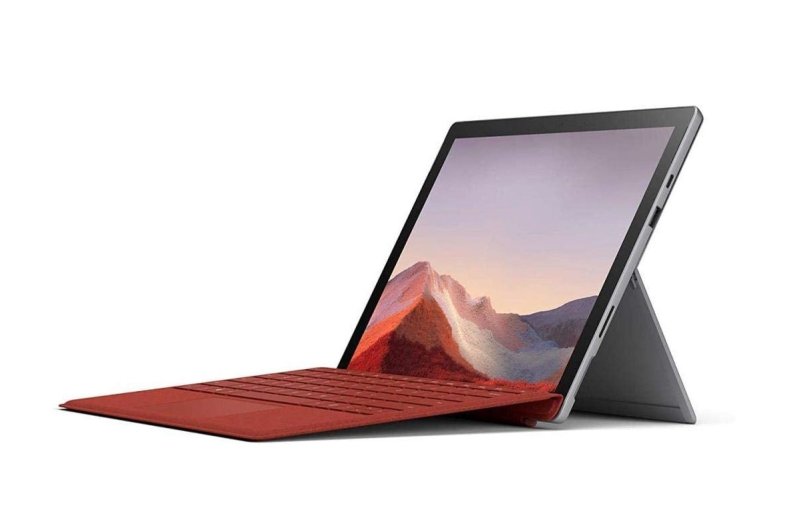 The newest Surface Pro 7 is on sale as an early Prime Day deal with discounts on various configurations. The most tempting option is the model with the Intel Core i5 processor, 8GB RAM and 128GB of storage. All models include a 12.3-inch touch screen. To use this as a laptop, you will want to add a removable Type Cover. You can also buy a Surface Pen if you're going to hand write notes, sketch or draw on your Surface Pro 7.
Amazon offers a range of deals on other configurations, with savings up to $234 off.
See the Surface Pro 7 deals at Amazon.
Asus ZenBook Pro Duo UX581—$1,999.99 (Save $644)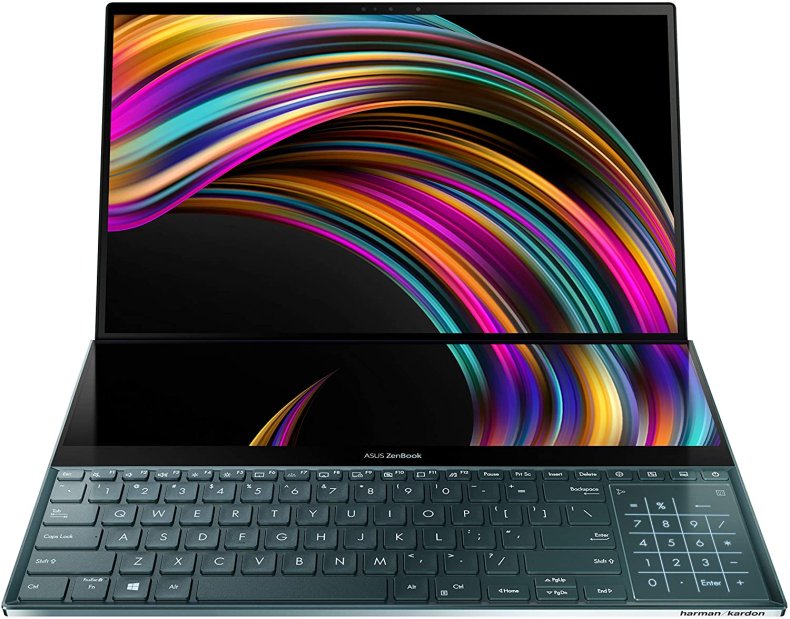 The Asus ZenBook Pro Duo UX581 combined s 15.6-inch 4K display with a second touchscreen display above the keyboard. This laptop is powerful with an Intel Core i7 processor, 16GB RAM, 1tB PCIe SSD and a dedicated GeForce RTX 2060 GPU.
See the Asus Zenbook Pro Duo UX581 deal at Amazon.
LG Gram 14—$899.99 (Save $300)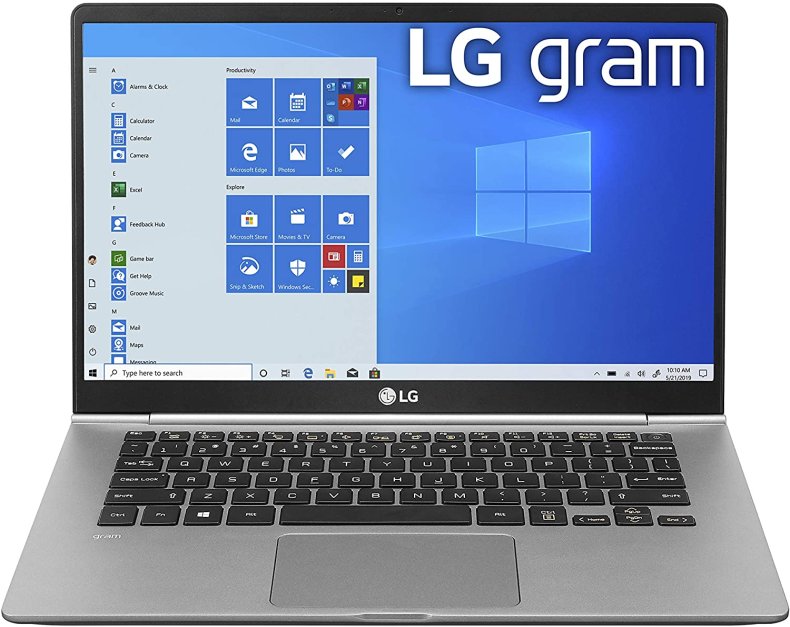 The LG Gram Laptop is a great portable laptop with up to 22.5 hours of battery life. Buyers get an Intel 10th generation Core i5 processor, 8GB RAM and a 512GB SSD. This is a light and portable laptop that is perfect for when you start to travel again.
See the LG Gram laptop deals at Amazon.
Acer Chromebook 514—$299.99 (Save $50)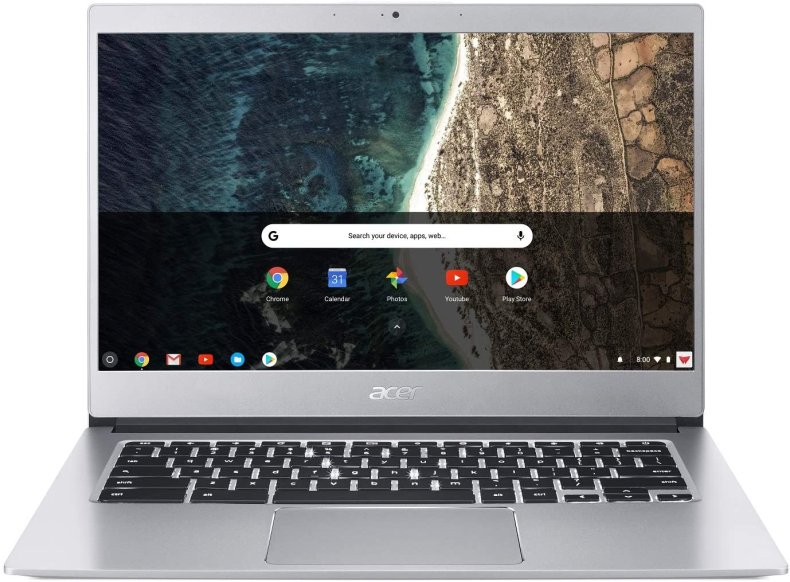 The Acer Chromebook 514 is $50 off for Prime Day. This is a 14-inch Chromebook with excellent consumer reviews. This model includes an Intel Celeron processor, 4GB RAM, and 32GB of storage. The Acer Chromebook 514 is great for students or for general use at home. You can also save on the Acer Chromebook 714 with double the RAM and memory for $509.99, a savings of $90.
See the Acer Chromebook 514 deal on Amazon.
Google Pixelbook Go—$1,199.00 (Save $200)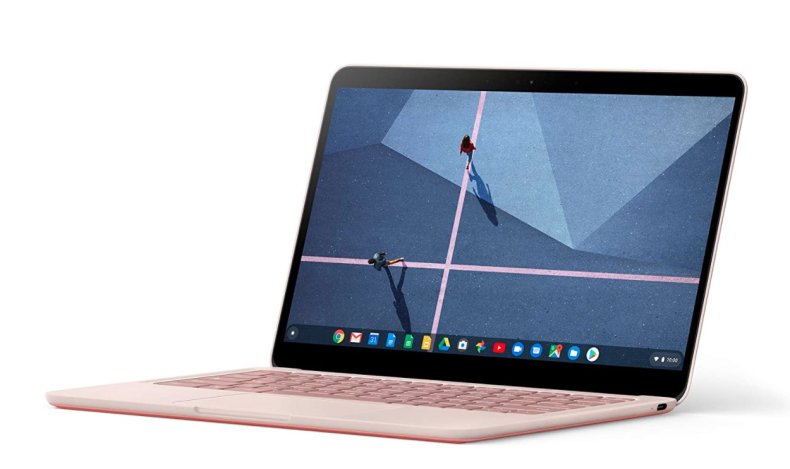 The Google Pixelbook Go is a premium Chromebook that includes a powerful Intel Core i7 processor and offers up to 12 hours of battery life. This deal is only on the high-end model and it is now available in both color options. If this matches what you are looking for, it's a great deal on a top of the line Chromebook that is worth the premium.
See the Google Pixelbook Go deals at Amazon.
Where to Look for 2020 Amazon Prime Day Laptop Deals
While the early deals are very good, there aren't many of them available yet. We will see more deals on October 13 and 14 as Amazon reveals more savings.
Look for Lightning deals on laptops that offer significant savings on brands like Acer, Asus, Dell, HP and Lenovo. These typically sell out fast, but once you add a model to your cart, you can spend a few minutes researching it.
Check this page for the latest laptop deals for Prime Day and the Prime Day landing page for Lightning deals.
Newsweek may earn a commission from links on this page, but we only recommend products we back. We participate in various affiliate marketing programs, which means we may get paid commissions on editorially chosen products purchased through our links to retailer sites.