The Best 2020 Amazon Prime Day TV Deals
The best Amazon Prime Day 2020 TV deals include discounts of over $400 on high-end 4K TVs with the latest technology and features. Freshly updated for Day 2 of Prime Day, the newest deals are at the top of our roundup.
Amazon is offering up to 30 percent off Samsung and Sony TVs for Prime Day 2020 and there are massive discounts on Samsung Frame TVs as well as LG OLED TVs.
Use these offers to get $160 in free credit for Amazon Prime Day 2020, and check out the best Amazon products on sale for Prime Day.
With 4K TV deals starting at $199.99 and significant savings on the newest models, there are Prime Day TV deals for any budget.
Is Prime Day a Good Day to Buy a TV?
The short answer is: Yes, Prime Day is an excellent time to buy a new TV. While Black Friday deals often include models with limitations, most of the 2020 Amazon Prime Day TV deals are on the latest models or on last year's models.
These models include 4K resolution for crisp images, HDR support through HDR10, Dolby Vision, or other technology for brilliant colors. Be on the lookout for TVs with local dimming, which allows the TV to deliver deeper blacks while highlighting bright, colorful screen areas. In general, you want a TV with more local dimming zones. If you are a gamer, look for a 120 Hz refresh rate on the TV; but for TV and movies, 60 Hz is a good option.
While you need to move fast to get some of the best Prime Day TV deals, you can add them to your cart and then do a little research. If it is on our list, it is a good price and a good TV.
Best 2020 Amazon Prime Day TV Deals
These are the best Prime Day TV deals you can buy. All of these deals are available through the end of Prime Day today or until they sell out.
New 50-inch Insignia 4K Fire TV—$249.99 (Save $100)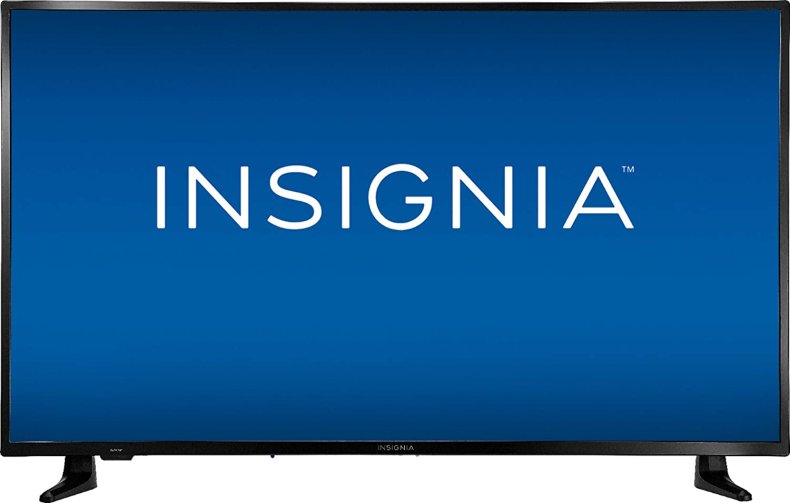 This 50-inch Insignia Fire TV Edition is a 4K TV with HDR support. You get Fire TV built-in and a voice control remote. The Smart TV functions like a Fire TV Stick, allowing you to access all your favorite Amazon content and many other streaming apps.
See the Insignia Fire TV deals at Amazon.
Samsung 8K QLED TV Deals off Up to 36 Percent Off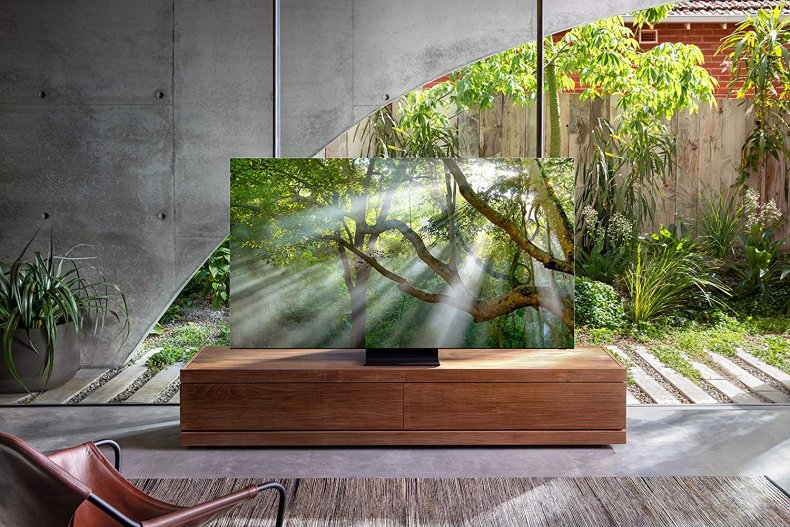 Save up to 36 percent off the newest Samsung 8K TVs with QLED technology. These 2020 models include real 8K resolution with smart upscaling that allows you to enjoy HD and 4K content on the higher resolution screen. Select models include additional speakers in the TV to immerse you in the sound without a soundbar. Alexa is built in so you can control the TV or your home. With a 120 Hz refresh rate, many of these models are great for new gaming systems.
See all Samsung 8K Prime Day deals at Amazon.
82-inch Samsung Q70T QLED 4K TV—$1,997.99 (Save $502)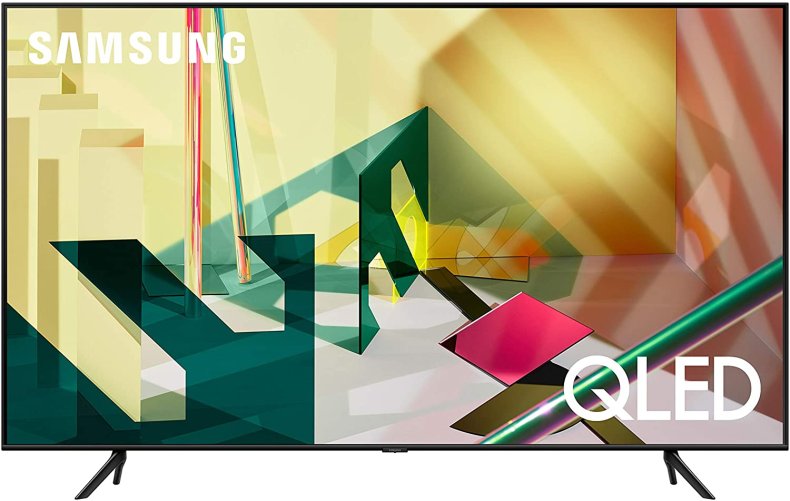 The Samsung Q70T QLED TV is a new model for 2020 that features 4K resolution, Quantum HDR and a 120 Hz refresh rate. These features make it an excellent option if you plan to buy an Xbox Series X, Series S or the PS5. With Alexa built-in, you can ask the assistant to change channels, search for shows, control your home and more.
See the Samsung Q70T deal at Amazon.
Samsung QLED 8K Q900 Series with Alexa—$2,949 (Save $1,535)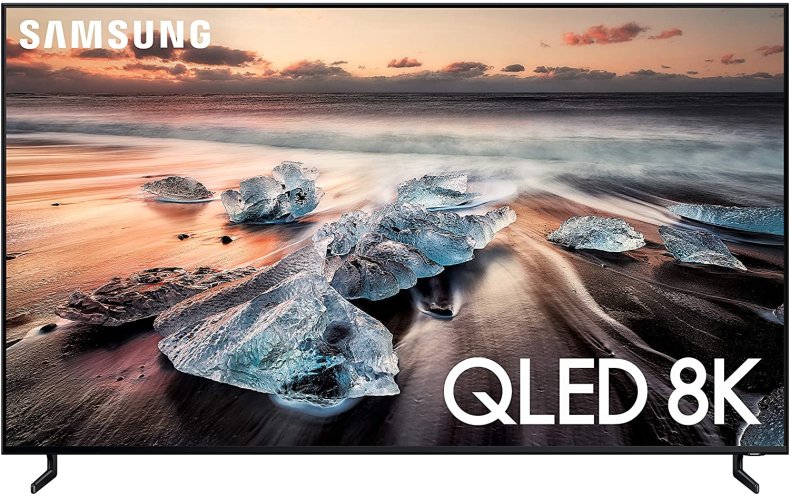 The Samsung QN75Q900RBFXZA 8K TV offers an 8K display with technology to make HD and 4K content look better, Quantum HDR 32X technology, Alexa support, and a sleek no gap wall mount option. This is the 2019 model, but the feature set is very impressive, and this price is a great deal.
See the Samsung Q900 8K TV Deal at Amazon.
Samsung Q60T 55-Inch QLED—$597.99 (Save $100)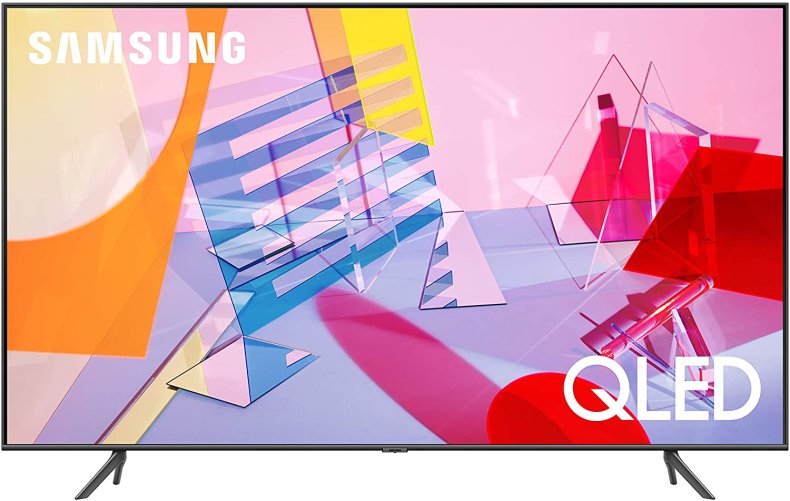 The 2020 series Samsung Q60T 55-inch 4K TV uses QLED technology and delivers 4K resolution and Quantum HDR technology for enhanced colors. You get AirPlay 2 support to mirror from Apple products as well as a built-in Apple TV App. Keep in mind that this set is limited to an actual refresh rate of 60 Hz, so it's great for watching movies and TV shows, but gamers planning to buy the new Xbox Series X or PS5 will want to look for a different model.
See the Samsung Q60T deals at Amazon.
LG OLED Prime Day Deals Up to 20 Percent Off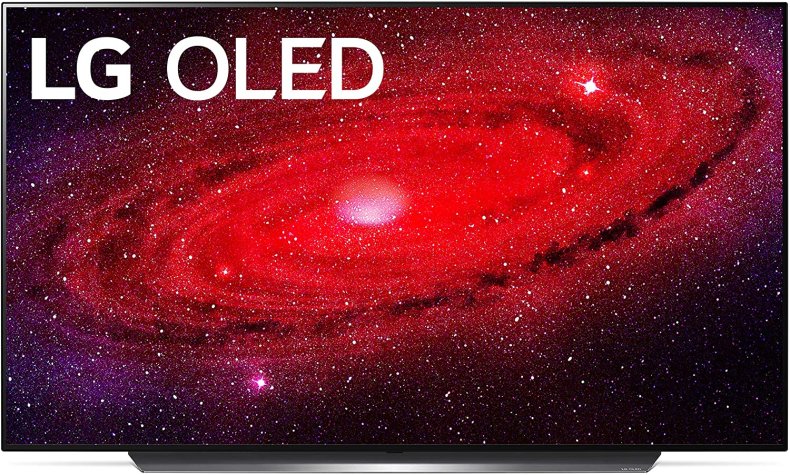 Amazon offers a wide range of LG OLED deals for Prime Day this year, including discounts on the newest 2020 models. OLED TVs offer deeper blacks and many users consider them the best way to enjoy movies. Here are the LG OLED deals that we think you need to look at:
All of these models include Alexa built-in and include smart TV features.
See all the LG OLED deals at Amazon
55-Inch Toshiba Fire TV 4K—$299.99 (Save $150)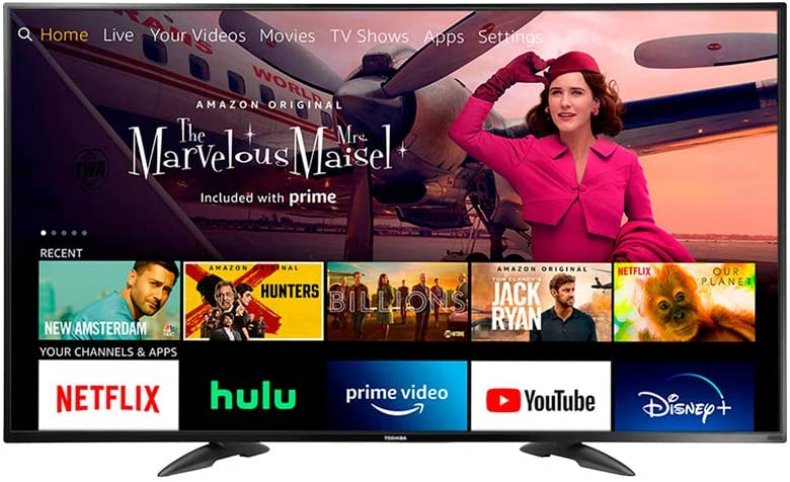 The Toshiba TF-55A810U21 55-inch 4K UHD TV Fire TV Edition includes 4K, Dolby Vision HDR, and a 60 Hz refresh rate. With Fire TV built-in, the TV is loaded with popular streaming apps, and you get an Alexa-powered voice remote. It's the No. 1 seller in LED and LCD TVs right now.
See the 55-inch Toshiba Fire TV 4K Deal at Amazon.
43-inch Insignia Fire TV 4K—$199.99 (Save $100)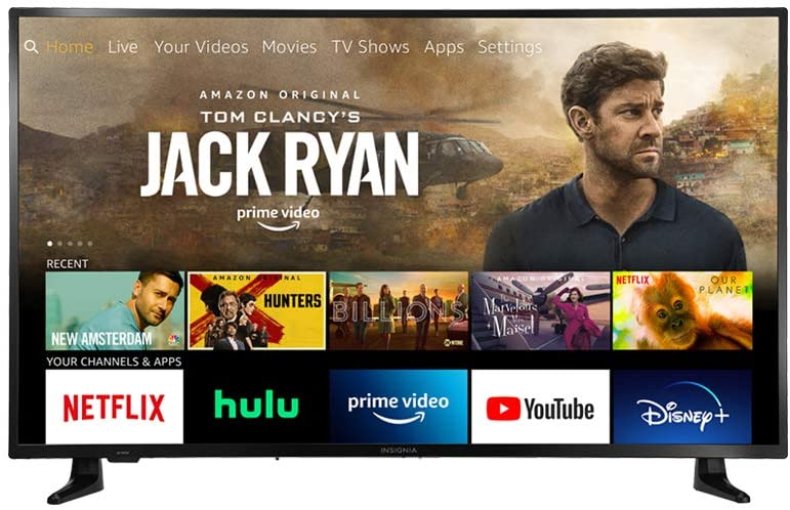 The Insignia NS-43DF710NA21 43-inch Smart 4K UHD Fire TV Edition is the new 2020 model, and it includes 4K, HDR, and a 60 Hz refresh rate. The Fire TV experience includes a voice remote and popular Fire TV apps.
See the 43-inch Insignia Fire TV 4K Deal at Amazon.
TCL 50-Inch 4K Smart LED Roku TV—$279.99 (Save $200)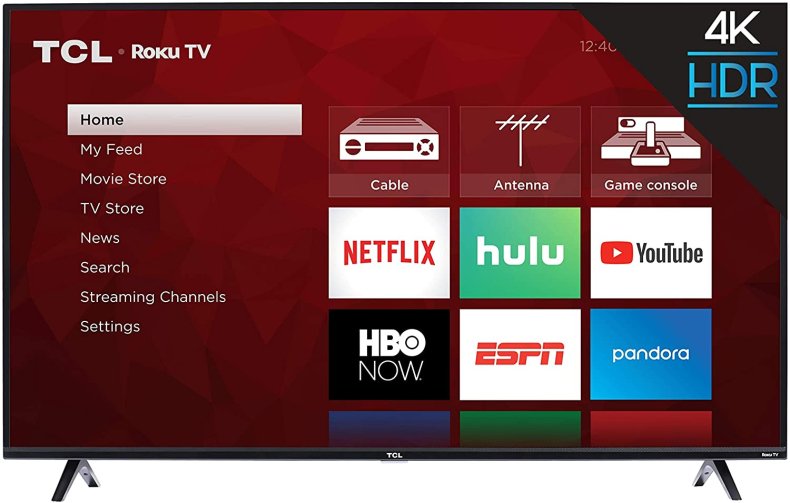 The TCL 50S425 50-inch 4K Smart LED Roku TV is the 2019 edition, but it is 42 percent off, and it's still an excellent choice. Roku is built in, so you have access to smart TV features and an excellent Roku remote. It is 4K with HDR10 and 60 Hz.
See the TCL 50S425 50-inch 4K Smart LED Roku TV Deal at Amazon.
Sony X900H 75-Inch 4K TV with Game Mode & Alexa—$1,598 ($901.99 Off)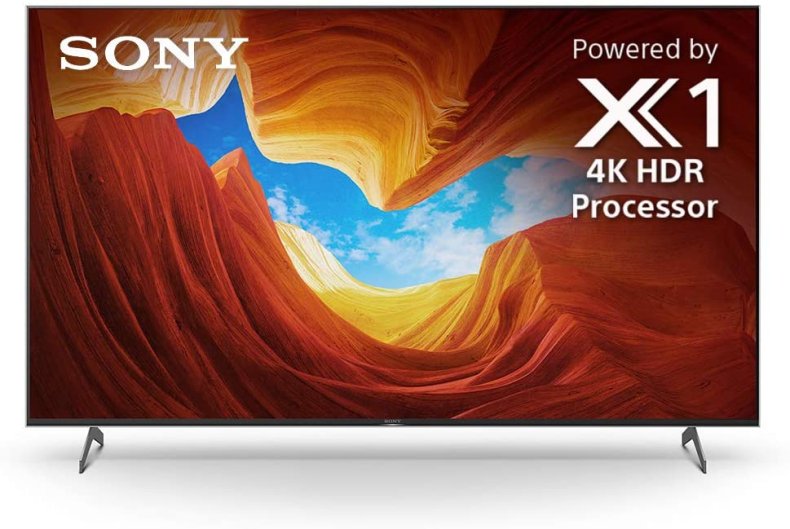 The Sony X900H is a 75-inch 4K TV with HDR, full-array LED technology, 120 Hz refresh for optimal gaming, Alexa support, and Google TV built-in. This is the 2020 model, and it's an incredible deal if you are looking to upgrade your setup. You can also save on other sizes of this same model.
See the Sony X900H 75 Inch 4K TV Deal at Amazon
HiSense 55-Inch Class H8 Quantum 4K TV—$499.99 (Save $100)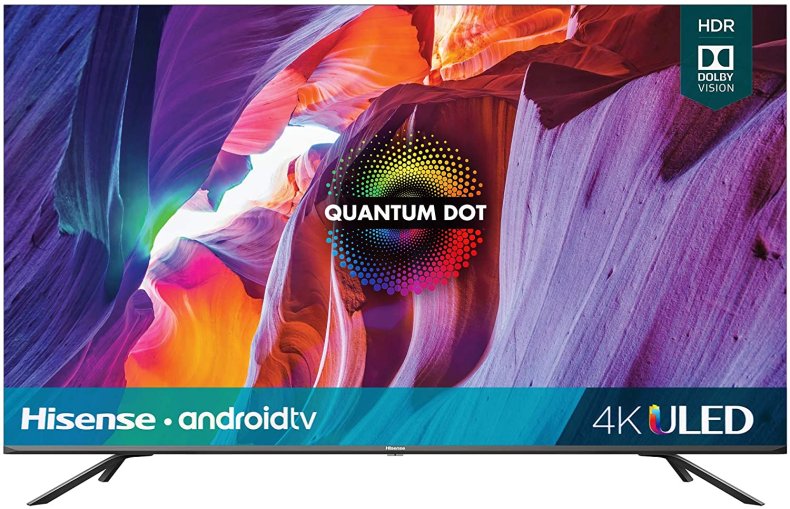 The Hisense 55-inch Class H8 Quantum Series Android 4K ULED Smart TV with Voice Remote is the 2020 model, and it offers a lot of value with 4K, Dolby Vision HDR, Quantum Dot technology, and Android TV for the smart TV component. The TV includes Google Assistant built in. Despite the boast about 240 Hz, the actual refresh rate on this model is 60 Hz.
See the HiSense 55H8G 4K TV Deal at Amazon.
Samsung Frame TV Deals Offer Up to 27 Percent Off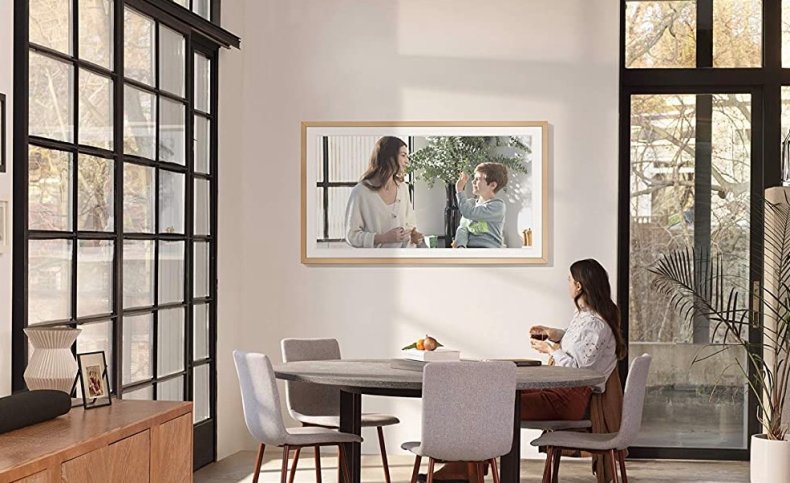 The Samsung Frame TV is a 4K TV that looks like a framed piece of art. When you want to watch TV it works like a normal set, but when you are done, it can display fine art or your photos and blend into the room better than a traditional TV.
For Prime Day 2020, you can save up to 27 percent on the Frame TV with sizes from 32-inch up to 75-inch. You can also score big deals on the SERIF QLED models that include an artistic stand.
See all the Samsung Frame TV deals on Amazon.
Newsweek may earn a commission from links on this page, but we only recommend products we back. We participate in various affiliate marketing programs, which means we may get paid commissions on editorially chosen products purchased through our links to retailer sites.