Veteran actress Jane Fonda has revealed the one sex tip she would pass on to her younger self: Look for kindness.
Fonda was attending the Australia premiere of her new movie "Book Club" in Sydney this week when she held interviews on the red carpet. When stopped by Yahoo 7 Be, Fonda explained how she overlooked kindness as a key characteristic when she was younger. "One thing you don't tend to look for when you're younger is kindness," Fonda said. "It didn't occur to me until I was in my 70s that one should look for kindness."
Now 80, Fonda went on to tell advice she thinks every woman should hear. "This is the best advice I can give," she said. "You have to feel seen, safe and celebrated and if you don't feel those things it's (not worth it)."
Fonda also explained how love and sex are not the same thing. "You can have sex without love and you can have love without sex," Fonda said. "The ideal is when they both come together."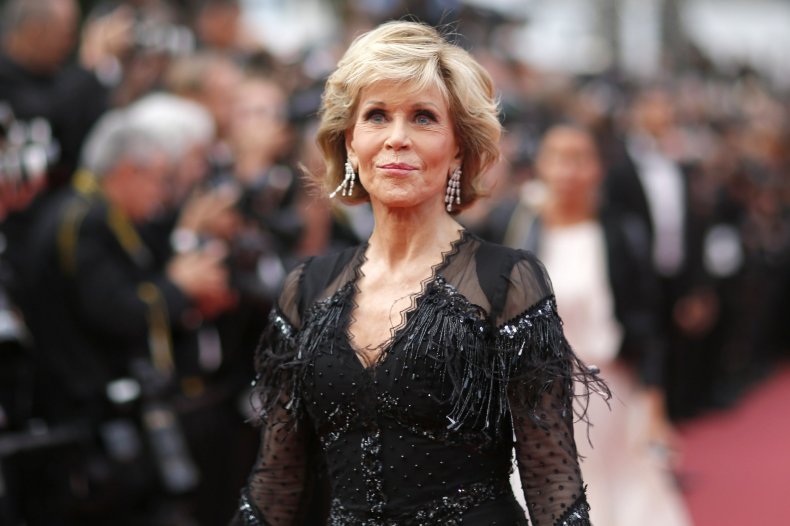 Speaking to news.com.au, Fonda said sex greatly improves for women as they get older. "For women it gets better because we understand our bodies more. We know what we need and we know what we like and we're less afraid to ask for it. Also, what's good is that men tend to slow down a little more as they get older. Slow is the operative word, finally they get it... or they're forced to get it.
"You want lighting to change as you get older. Lighting is important. We tend to want a lot of candles and I usually carry a red scarf with me to put over the lamp. Dark is good,"
Fonda will turn 81 in December. In May, at the American premiere of Book Club, she told The Cut that her dating days were over. "I'm not dating anymore, but I did up until a couple of years ago," Fonda said. "I'm 80. I've closed up shop down there."
In 1960, Fonda made her screen debut in the movie Tall Story. She has since gone on to start in more than 50 productions, picking up two Academy Awards and another five nominations. She has been married three times and has three children. She was most recently married to Ted Turner from 1991 to 2001. She divorced her first husband, Roger Vadim, after eight years of marriage between 1965 and 1973. Her second marriage, to Tom Hayden, at 17 years, lasted the longest.