Best Airport Restaurants in the U.S.
A layover doesn't need to equal a terrible meal at the airport.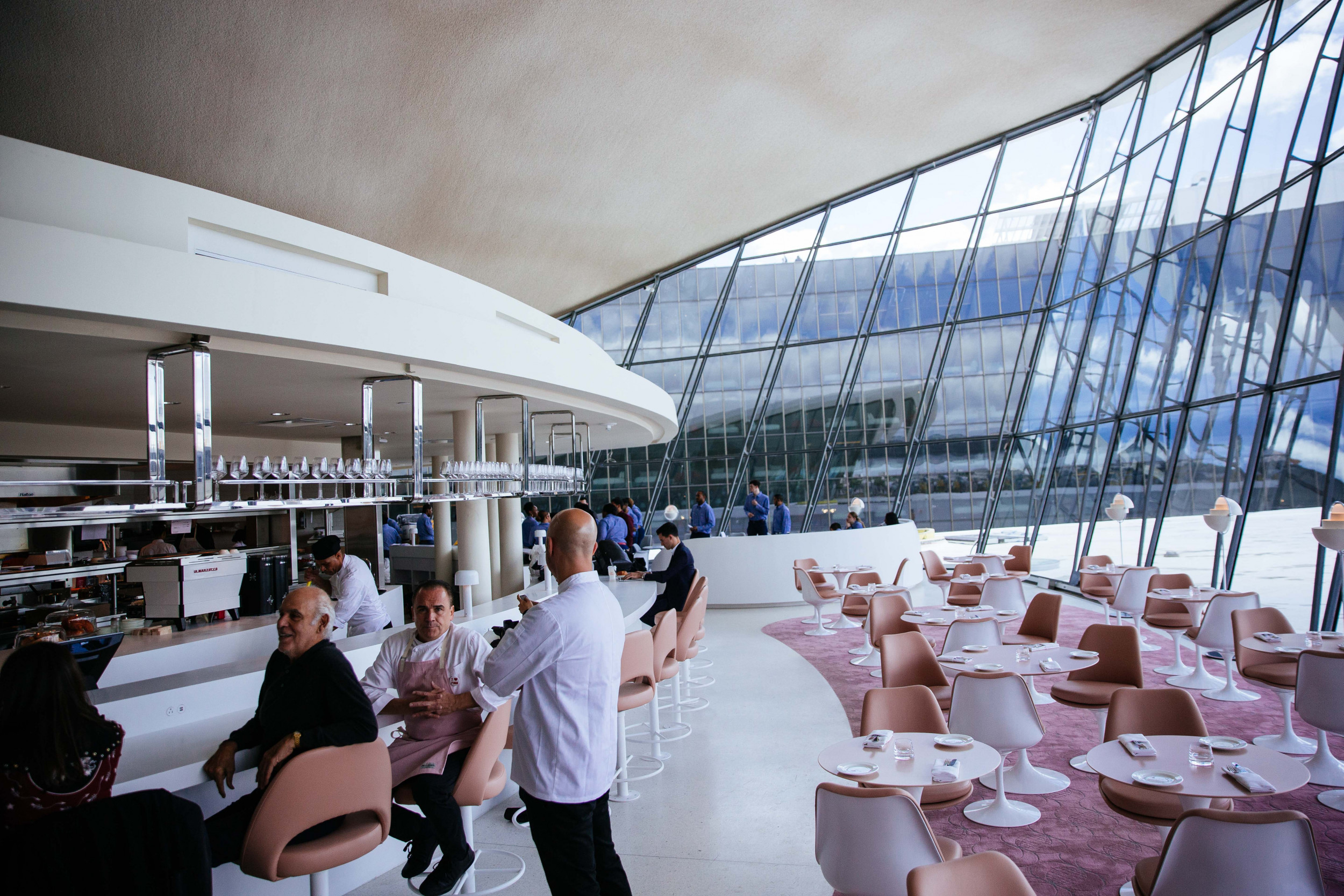 There once was a time when airport dining was on par with airline food: It was uninspiring fatty gruel. But times have really changed. And now airports around the country have courted some of the best chefs and restaurateurs to fire up their burners in airports. We're living in a golden age of airport eating. Maybe someday travelers in economy class will be so lucky to eat better food on flights. Until that happens, you can have an epicurean feast at the airport before your flight and smugly pass on the chicken or pasta option on board the plane.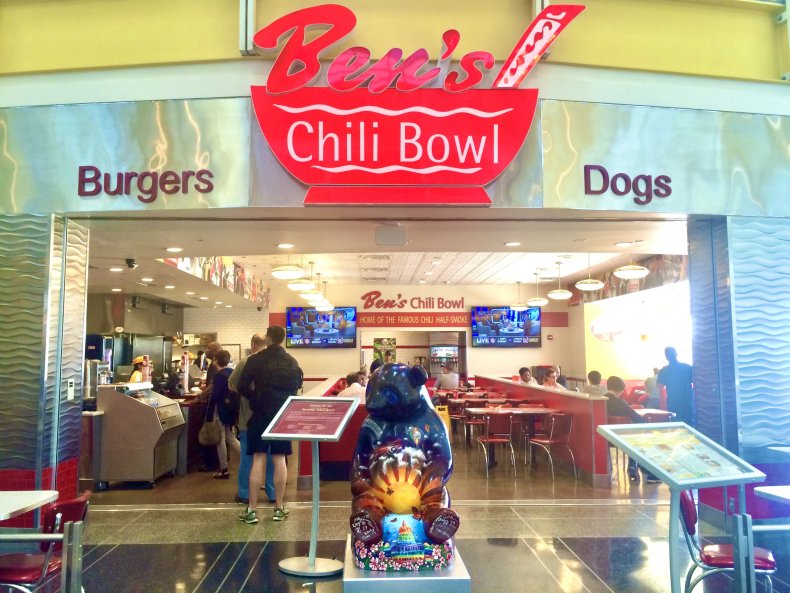 Pre-Security
Ronald Reagan Washington National Airport
Since 1958, this District of Columbia eating institution has been serving up luscious chili and half-smokes—a particularly taut and juicy sausage famous in the nation's capital—to enthusiastic regulars. And now you can get it before tackling the TSA line at Ronald Reagan Washington National.
Terminal D West, Terminal D East, Terminal E, Terminal F
Miami International Airport
For first timers in Miami who want a taste of Cuba, there's one place that people gravitate to: Versailles. This Miami institution has four outposts at the airport, so no need to make a stop at Calle Ocho on the way to Miami International. Instead, you can order much of the place's Cuban goodness just before hopping on the plane. Imagine making fellow passengers on the plane envious as you indulge in yuca croquettes, green stuffed plantains and Cuban sandwiches.
Near Concourse C
Louis Armstrong International Airport, New Orleans
New Orleans may be one of the best cities for eating in North America. But the rich, fatty deliciousness has not made it to the city's airport yet. Unless we're talking about Dooky Chase. This legendary 79-year-old NOLA restaurant opened an outpost at the airport to much fanfare. The cuisine is Creole and anything on the menu will be a hit with your taste buds. First timers should try the po' boy sandwich and/or the fried chicken.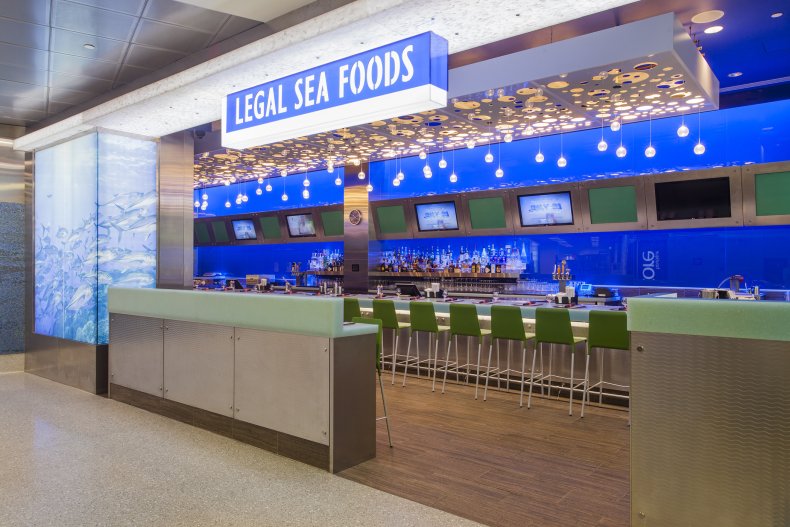 Terminal A, Terminal B, Terminal C, Terminal E
Logan International Airport, Boston
A fish market since 1950 and a seafood restaurant since 1968 in Cambridge, Massachusetts, Legal Seafoods is the classic New England seafood joint in the Boston area. So it's fitting they'd have a small handful of outlets at the airport. The menu is not for the indecisive seafood lover. There's a lot to salivate over: from New England clam chowder to lobster rolls to crab cakes to baked Boston cod.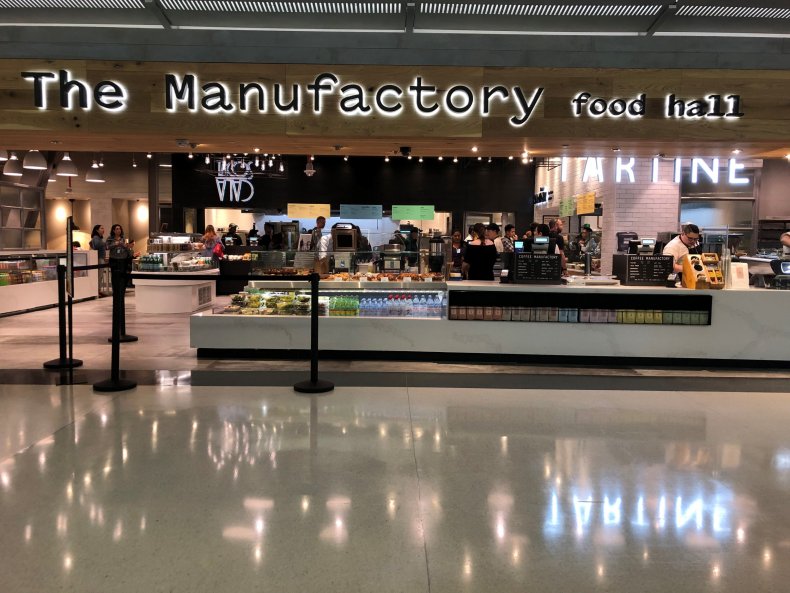 Terminal A
San Francisco International Airport
The folks behind the esteemed bakery Tartine are involved this saliva-inducing spot in SFO, one of the best additions to an airport that is already loaded with good eating. Now you can have one last Tartine croissant before leaving San Francisco. The hall also includes Kin Khao, Michelin-starred Thai cuisine, and Cala, a spot dedicated to serving up Mexico City–style tacos.
Between gates 20 and 21
Austin-Bergstorm International Airport
Whether you're coming, going or passing through, the Salt Lick is an essential pit stop at the airport in the Texas capital. For over half a decade the Roberts family has been tenderizing meat in a pit in Driftwood, Texas. At the airport outpost, you can get a Texas-sized bite of some outstanding barbecue such as fork-tender pulled pork and brisket as well as breakfast tacos in the morning.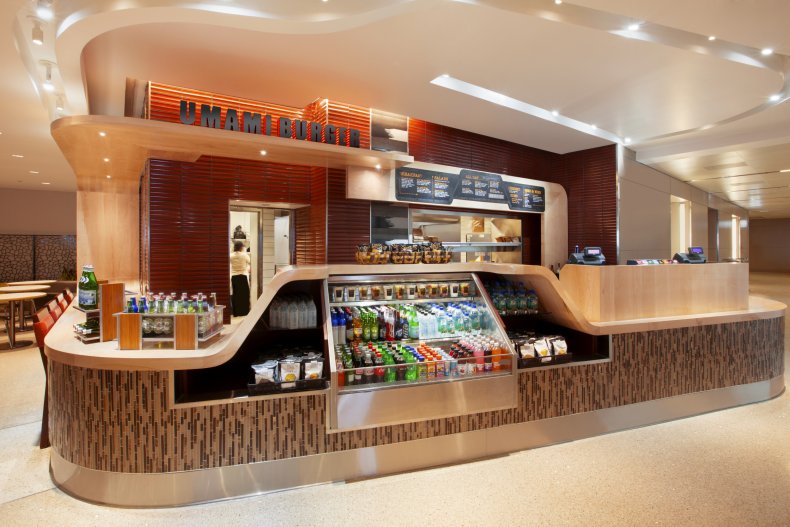 Tom Bradley International Terminal
Los Angeles International Airport
This Los Angeles–based burger company's LAX outpost is a welcome relief for the traveling burgerati. The signature classic burger boasts a thick juicy burger with a parmesan chip and roasted tomato ketchup on top while the "Throwback" is stacked with two patties. An Umami burger is certain to keep you full for the entire flight.
Terminal 4
John F. Kennedy International Airport, New York City
This elegant restaurant almost feels like a throwback to the golden age of air travel when you could drink a martini—in a legit martini glass—on the plane. That's because Uptown Brasserie seems like it's almost too nice to be in an airport. Plus, super chef Marcus Sammuelsson is the toque behind the menu here, which is an homage to the soul food he cooks at the Red Rooster in Harlem and New York City classics. Dig into a delta catfish sandwich, a Lower East Side pastrami sandwich, a smoked salmon bagel, or fried chicken and waffles.