Best Amazon Prime Day 2021 Amazon Product Deals: Echo, Fire Stick, Kindle and More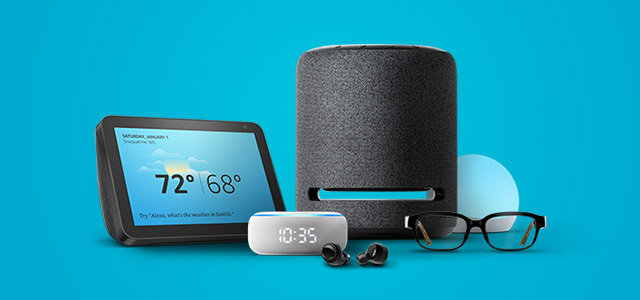 Yes, it's Prime Day 2021, an opportunity to save on literally millions of items available. And the online super mega-store has reserved some of its very best deals for its own products. From streaming devices to speakers to e-readers and video doorbells, here are a dozen prime examples of the over 100 deals on Amazon's own products and services for Prime Day.
Fire TV Stick 4K — $24.99 ($25 off)
This streaming media stick can—with a compatible video device—deliver up to Ultra High Definition movies and shows via hundreds of channels (not just Prime Video). It plugs right into the HDMI port of your TV, computer or projector. It does need to be plugged into power as well. And it comes with a remote control, from which you can dial up HDR-enhanced videos, as well as thousands of Alexa skills.
Buy at Amazon.
Echo Dot — $24.99 ($25 off)
This 4th Generation version of the infamous Alexa-driven smart speaker is available in Charcoal, Glacier White, and Twilight Blue. Star Wars fans may want to ante up for the special Mandalorian stand. Either way, it's a nice little voice-controllable speaker to stream music, podcasts and whatever miscellaneous information your inquiring brain desires to know in an instant.
Buy at Amazon.
Echo Auto — $14.99 ($35 off)
As one might guess from its name, this device adds Alexa's capabilities to your car. It connects through the Alexa app on your phone via Bluetooth for most cars, although some cars require a wired connection. Not only can this set-up help you listen to music and see what's playing, check the news and ask questions, but also set reminders, add to your to-do's and even pay for gas.
Buy at Amazon.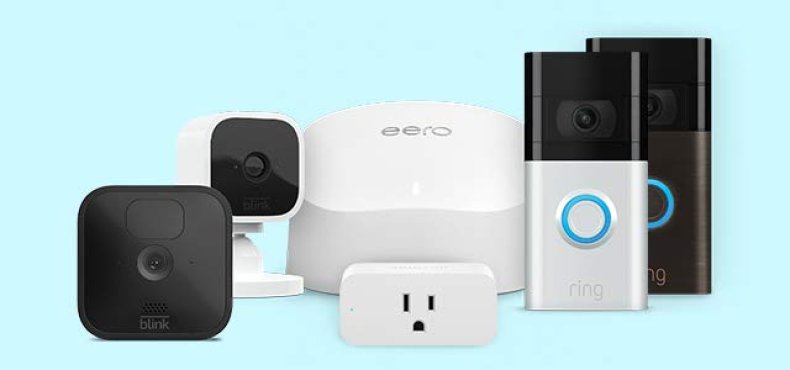 Ring Video Doorbell Wired bundle with Echo Show 5 — $64.99 ($74.99 off)
This package includes two products: Ring Video Doorbell Wired and Echo Show 5. The doorbell uses advanced motion detection and night vision, recognizes two-way talking and provides high-definition video...to what's essentially an Echo smart speaker device with a built-in video screen. They're the perfect pair for seeing who's at the door from wherever you are, but especially if you happen to be in the room with the Echo Show.
Buy at Amazon.
Kindle Paperwhite — $94.99 ($50 off)
This highly evolved e-reader is just 0.3" thin, weighs 6.8 ounces and is waterproof in two meters of water for up to an hour. The 8GB version is on sale for $95, or you can quadruple that capacity for $25 more, handy if you plan to consume lots of comics or audio. It's available in four colors and with optional free cellular connectivity. Depending on the configuration and use, a single full charge is rated to last for as long as six weeks.
Buy at Amazon.
Halo Band — $69.99 ($30 off)
Amazon's wrist-worn fitness tracker—available in three colors—measures steps and heart rate while you're on the go and tracks sleep data when you're resting. Membership (free for six months and then $4/month) includes all sorts of tools and programs to help you work out, meditate or even address your nutrition. And of course, through the Halo app, you can connect with Alexa to answer questions you have about your health stats.
Buy at Amazon.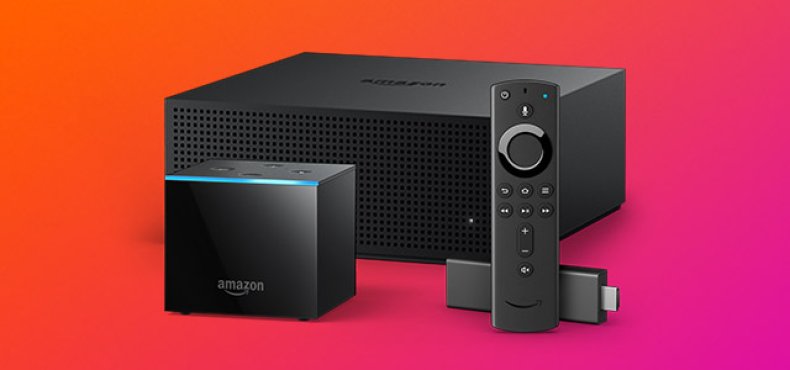 eero Pro mesh WiFi system — $191 (40% off)
It makes sense that a primarily online retailer would have a vested interest in ensuring its customers have ready access to Wi-Fi. So it wasn't a big surprise a couple of years ago when Amazon bought eero, a pioneering company in mesh networking. Conveniently, their node devices speak to each other to provide optimal coverage and the very throughput on your network you need to stream and buy stuff. This second-generation system is available in a few configurations, depending on the floorplan you're trying to blanket with Wi-Fi.
Buy at Amazon.
Echo Buds — $79.99 ($40 off)
Naturally, these active noise canceling in-ear headphones offer connectivity through the Alexa app to stream music, podcasts and audio books. But they also support access to Siri and Google Assistant as well. Whether charged with the wired or optional wireless version of the charging case, the either Black or Glacier White buds are rated for 5 hours of playback just on their own, an extra 15 hours from the case, and 2 hours from just a 15-minute quick charge.
Buy at Amazon.
Echo Frames — $174.99 ($75 off)
These glasses frames—to which you can add prescription lenses—have built-in audio capabilities. The only visual component is whatever you see with your eyes. In other words, they don't sport a built-in heads-up display. But if you tend to wear glasses, they're a good earbud alternative. Whether you want to listen to music or podcasts—or control your smart home—wherever you are, this is a way to do it while leaving your ears open to be more cognizant of your surroundings.
Buy at Amazon.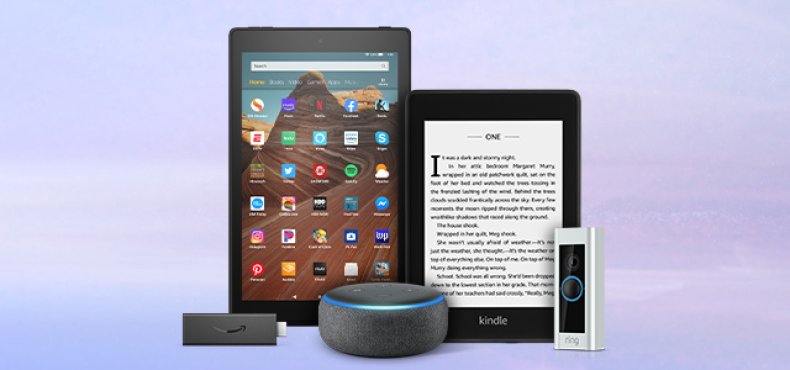 Prime Movies — Up to 50% off
Although the hardware deals tend to get lots of ink, Prime Day also provides bargains on a variety of content for avid entertainment consumers to enjoy. For instance, right now Prime members can rent movies such as Fast & Furious Presents: Hobbs & Shaw (normally $3.99) for $1.99; buy Spider-Man: Far From Home (normally $13.99) for $8.99; or purchase the entire Harry Potter Collection (normally $69.99) for $54.99—although arguably a better Prime Day deal, for about half that, the entire 8-film series is available on Blu-ray for $27.99.
Buy at Amazon.
Prime Video Channels — 99¢/Month (Up to 2 Months)
Instead of $3.99 to $9.99, Amazon's offering Prime Day deals if members sign up for such popular channels at Showtime, Starz, PBS Kids, or Paramount+. Each initially only costs a buck a month, but (as is the rule) you need to be a Prime member to take advantage of it. And after the special 2-month preview period, it automatically goes back to the regular rate. Still, a good way to save a few shekels.
Buy at Amazon.
Prime Membership - Free for 30 Days
As previously mentioned, Prime Membership is what unlocks access to all these (and millions of other) Prime Day specials. So to encourage newbies to sign up, naturally there's a special on the membership itself: pay nothing for the first month, then it's $12.99 per month and you can cancel anytime. So even if you choose to ignore the scads of other deals on this consumer holiday, you can still save money right away and in the long run.
Buy at Amazon.
Newsweek may earn a commission from links on this page, but we only recommend products we back. We participate in various affiliate marketing programs, which means we may get paid commissions on editorially chosen products purchased through our links to retailer sites.