Best Amazon Prime Day 2019 Deals You Can Get Right Now - Grab Discounts on These Items Ahead Of July 15 Sale
Amazon Prime Day 2019 kicks off July 15, but early sales have already begun. Check out our list of the best pre-Prime Day deals available now.
With just two weeks until Amazon Prime Day kicks off, smart consumers are already looking for previews and sneak peeks of what may be ahead for this year's deal day. While July 15 is sure to bring some sizable savings on TVs, Electronics, and Accessories, some of the deals have already begun. Below we've put together a complete guide to savings can secure right now during Amazon Prime Day pre-sales.
RELATED: Amazon Prime Deals on Pressure Washers, Blowers, Fire Pits and More
Best Amazon Prime Day Deals You Can Get Right Now - Grab Discounts on These Items Ahead Of July 15 Sale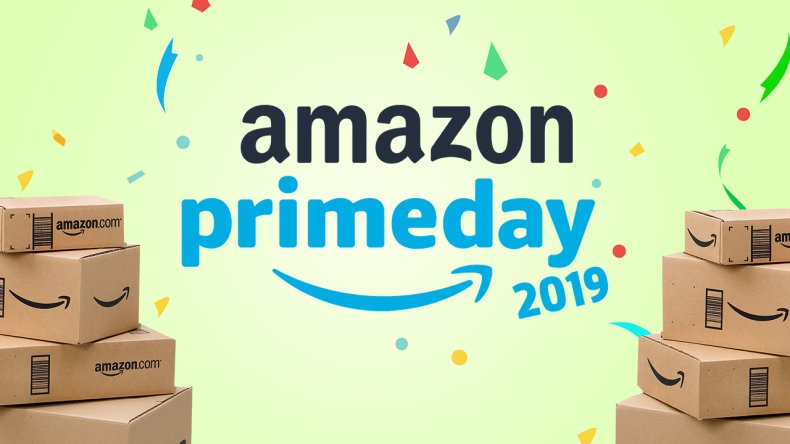 This page contains affiliate links to products. We may receive a commission for purchases made through these links.
The Echo Dot is Amazon's tiniest and most popular smart speaker offering featuring the ever-helpful Alexa. You can ask her to play music, answer questions, read the news, check the weather, set alarms, control compatible smart home devices, make calls and more. The Echo Dot normally costs $50 but ahead of Prime Day, Amazon has slashed the price by fifty percent, bringing it as low as its been since Black Friday.
Echo Dot 3 Sale Price: $24.99 (Reg $49.99)
Fire TV Recast is a DVR that lets you watch and record over-the-air TV at home with Fire TV or Echo Show, or on-the-go with a compatible mobile device—with no monthly fees. The Fire TV Recast comes with two tuners so you can record two shows at once. The Fire TV recast hold up to 75 hours of HD programming. The device is Alexa compatible, allowing users to search for shows, open and control the channel guide, manage and schedule recordings and more. Fire TV Recast normally costs $229.99 but it's been discounted by $100 ahead of Amazon Prime Day.
Fire TV Recast Sale Price: $129.99 (Reg $229.99)
If you've been thinking about jumping about the Amazon in-home delivery train, then this deal could be what you've been waiting for. This limited time bundle includes Chamberlain's myQ garage door opener and Cloud cam. The combo is compatible with Key by Amazon which allows for Amazon deliveries to your garage, while also providing added home security. The combo would normally cost you $186.99 but during the early Prime Day deals customers can snag the bundle for just under $100.
Chamberlain myQ & Cloud Cam Bundle Sale Price: $99.98 (Reg: $186.99)
25% Off Household Paper Products by Amazon

In addition to deals on its signature electronics, Amazon is also offering discounts on a wide variety of its branded Everyday Essentials household supplies. Starting July 1 through 16, Prime Members will receive a 25 percent discount on household paper products like toilet paper and paper towels. Here are a few of the items on sale now. (Discounts are applied after items are moved to the cart).
20% Off Trash Bags and Food Storage Bags
25% Off Baby Wipes, Sunscreen, Oral and Personal Care
These deals include a wide variety of items from toothbrushes to sunscreen to baby wipes and more. Below are a sample of deals you can redeem during the pre-Prime Day sale. You can find all dental, personal care and baby supplies deals, here.
Up to 70% Off School Supplies
Amazon has discounted a number of popular school supplies ahead of Prime Day 2019. Here are a few items with deep price cuts.
20% Off Wickedly Prime and Happy Belly Snacks
Amazon's snack food brands are on sale for 20% off and include tasty treats like raw almonds, peanut butter pretzels, plantain chips and more. You can check out the complete list of snacks on sale, here.
20% Off Vitamins, Supplements and Protein Powers
If you've been looking for ways to kick start your healthy lifestyle, Amazon is offering 20 percent discounts on health supplies like supplements, gummy vitamins, protein powders and more.
30% Off Pain Relief, Allergies, and Other OTC Medicines
If you're running low on Ibuprofen, Allergy relief, Cough and Cold syrups or other over-the-counter medications, Amazon's Basic Care products are 30% off.
25% Off Cleaning and Laundry Essentials
Amazon's Solimo brand of laundry detergents, dryer sheets, dish soap and more on now 25% off.
30% Off Pet Food
If you're looking for deals on wet dog or cat food, Amazon's Wag brand is now 30% off.
20% Off Rivet Furniture
Rivet Furnishing offers many sleek modern pieces including floor lamps, nesting tables, ceiling fans, swivel chairs and more. You can check out all their discounted furniture deals, here.
What do you think of Amazon's early Prime Day sales? Which offers will you snag? Share with us in the comments below!