Ranked: The Best American Cities to Raise a Family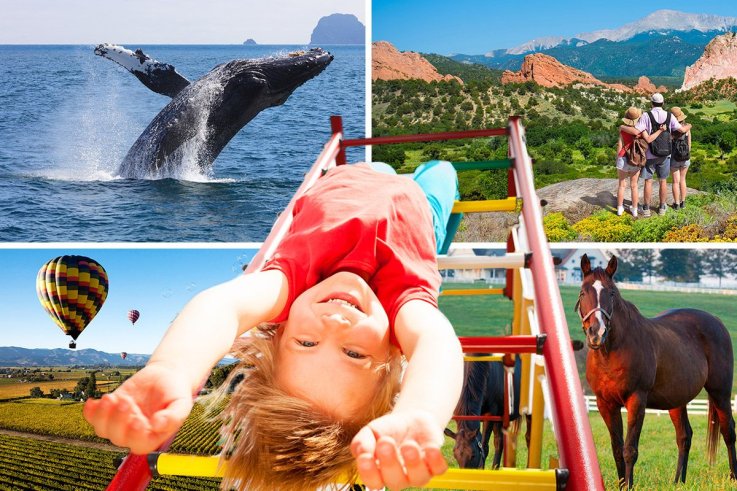 When it comes to raising a family, everyone has different priorities. Some parents value health and safety above all else, settling in small, close-knit communities with plenty of places for secure outdoor play.
Others move to be close to good schools, ensuring their kids get the best education. Extended family is a must-have for some, making sure that they and their children are supported and nourished by family bonds.
Personal finance website WalletHub has taken almost every single factor into play in order to calculate the best places in America to raise a family. Their five key dimensions—family fun, health & safety, education & childcare, affordability and socio-economics—have been broken down even further into 46 subcategories.
Things get very specific—the 182 U.S. cities included in the survey were given a mark for things like playgrounds per capita, recreation-friendliness, air quality and public hospitals.
The marks were weighted according to importance—in the education category, school system quality received double weight, while child-care costs received half. Each city was then given an average total score out of 100.
Cities in the Midwest triumphed in the rankings, although two Californian cities came in at second and third place.
When broken down, the findings provided some interesting data. New York City has the most playgrounds per capita, while Hialeah in Florida has the fewest. Hialeah also has the lowest median family salary—the city ranks fifth from bottom overall.
The report also looked at divorce rates. Fremont has the lowest rate of divorce, with two other California cities in the top five. Cleveland has the highest divorce rate, followed by Detroit and Birmingham.
Whether you're planning to start a family soon or want to give your kids a new start, these are the best places in America to raise a happy, healthy family.